So the last week of September, on Wednesday, we flew up to Michigan. The next day, Brandon, the kids, my mom, stepdad and sister and I got up and drove the three hours to Mackinaw City. We got there about lunch time, and then took the ferry to the island. Once we arrived, we went to our hotel to check it out. We stayed in a very nice suite at the Chippewa Hotel. We got the back bedroom, which was one bed, so that we could keep Maverick in there in his pack-n-play since he goes to bed so early. Then there was another bedroom which had two beds, so Harlyn got to sleep with Aunt Livvie, and next to Mimi and Papa. Then we had a nice big living room/dining room/kitchenette area which was perfect! And a lovely balcony to boot!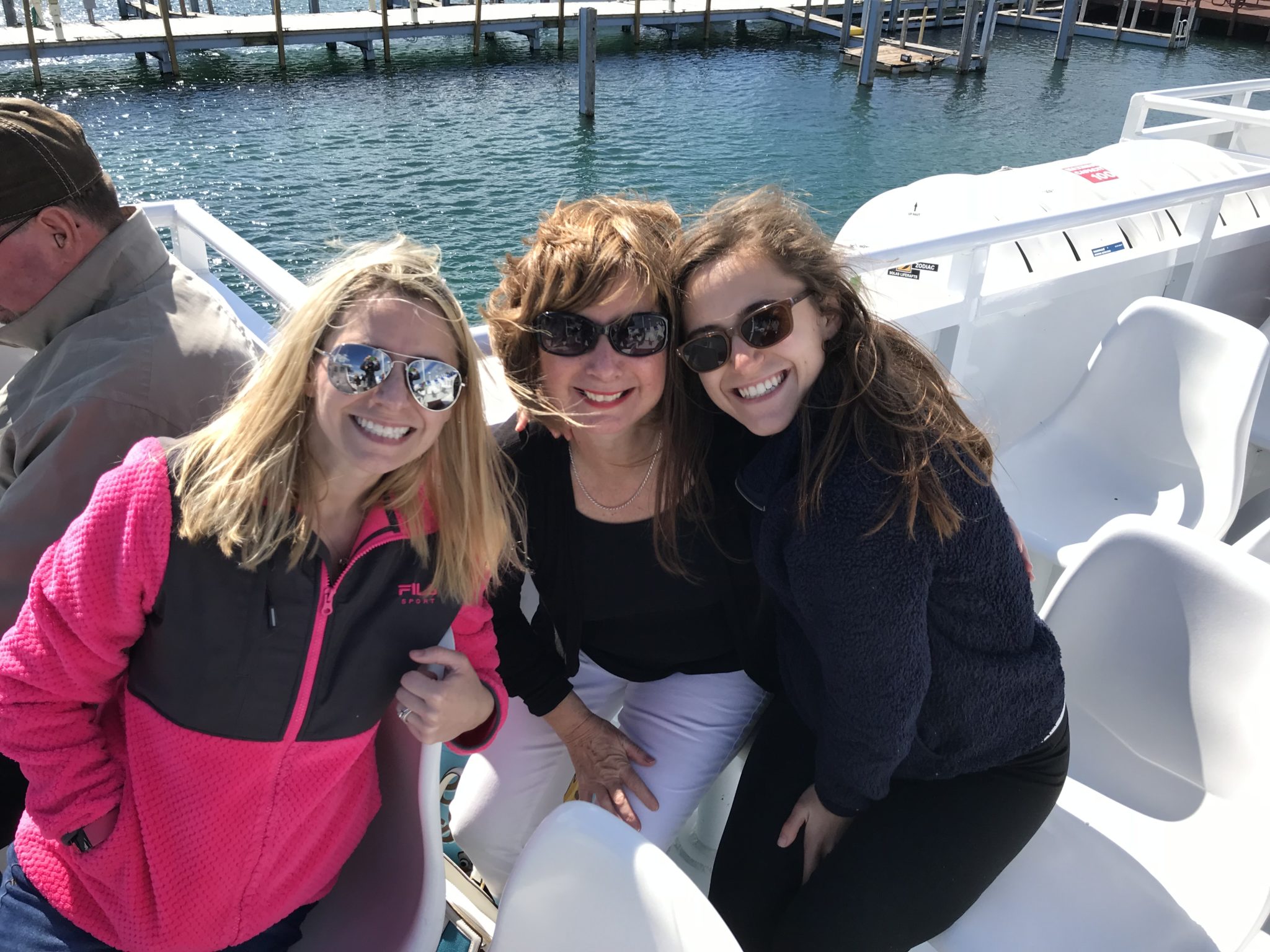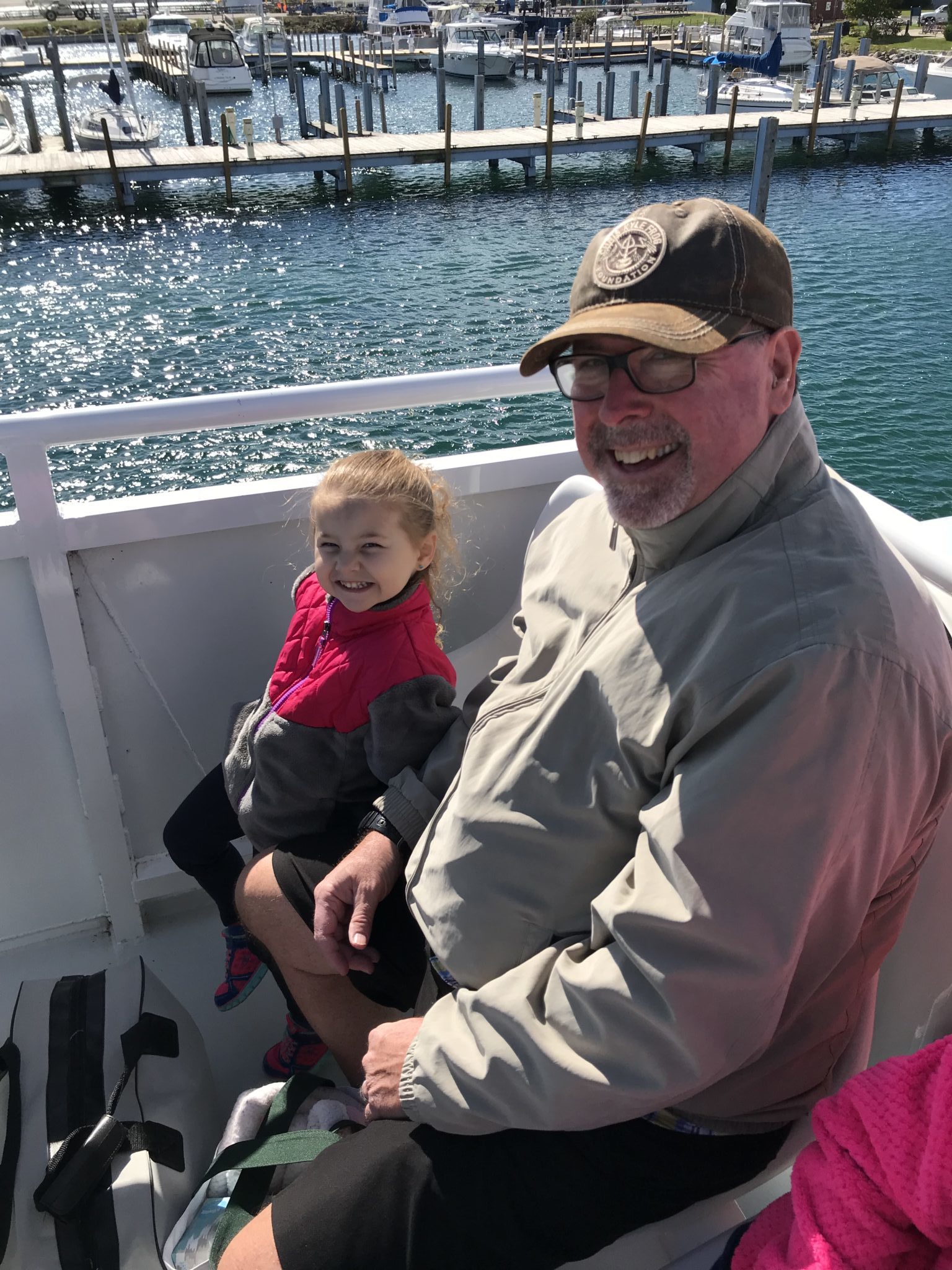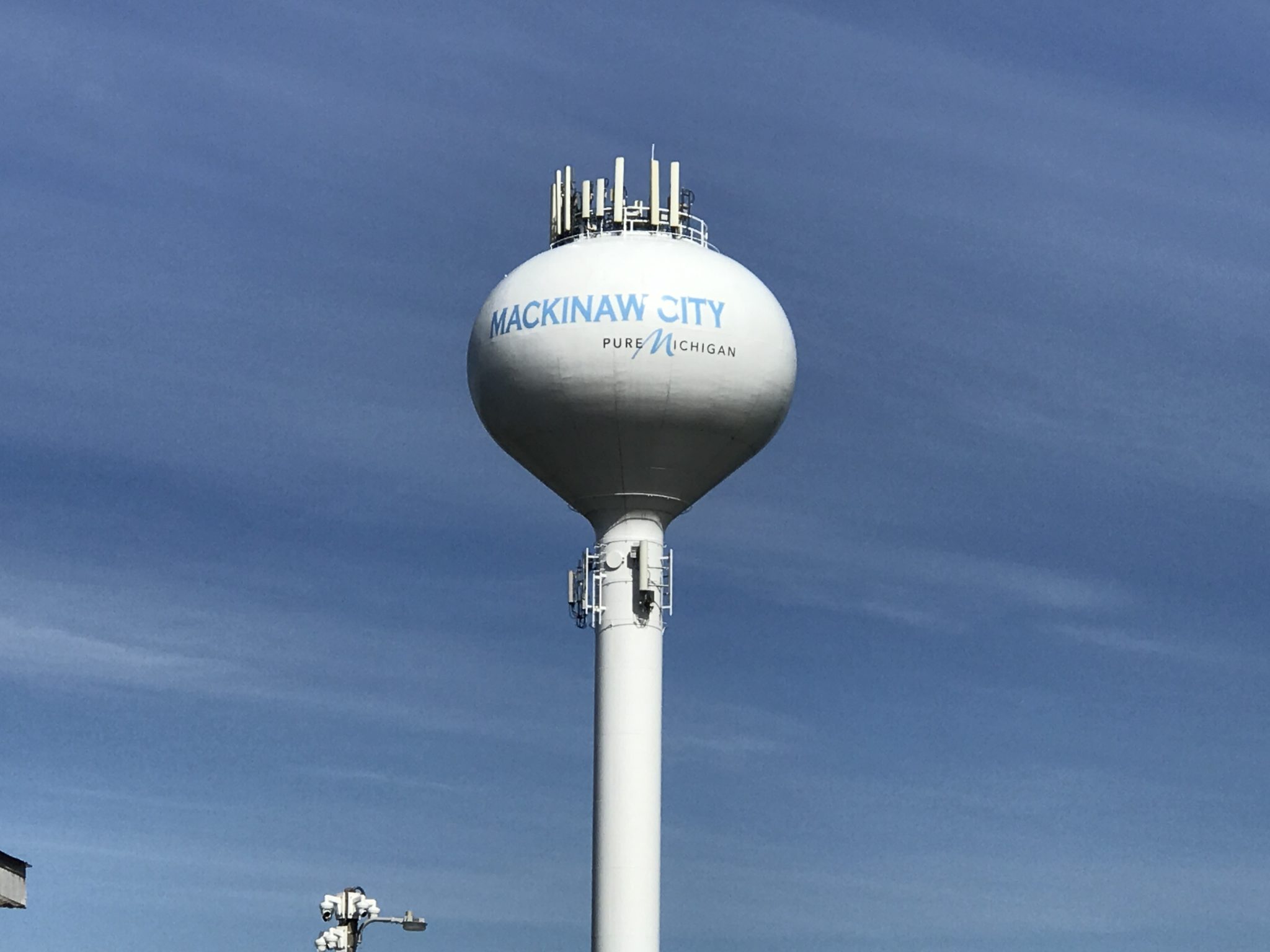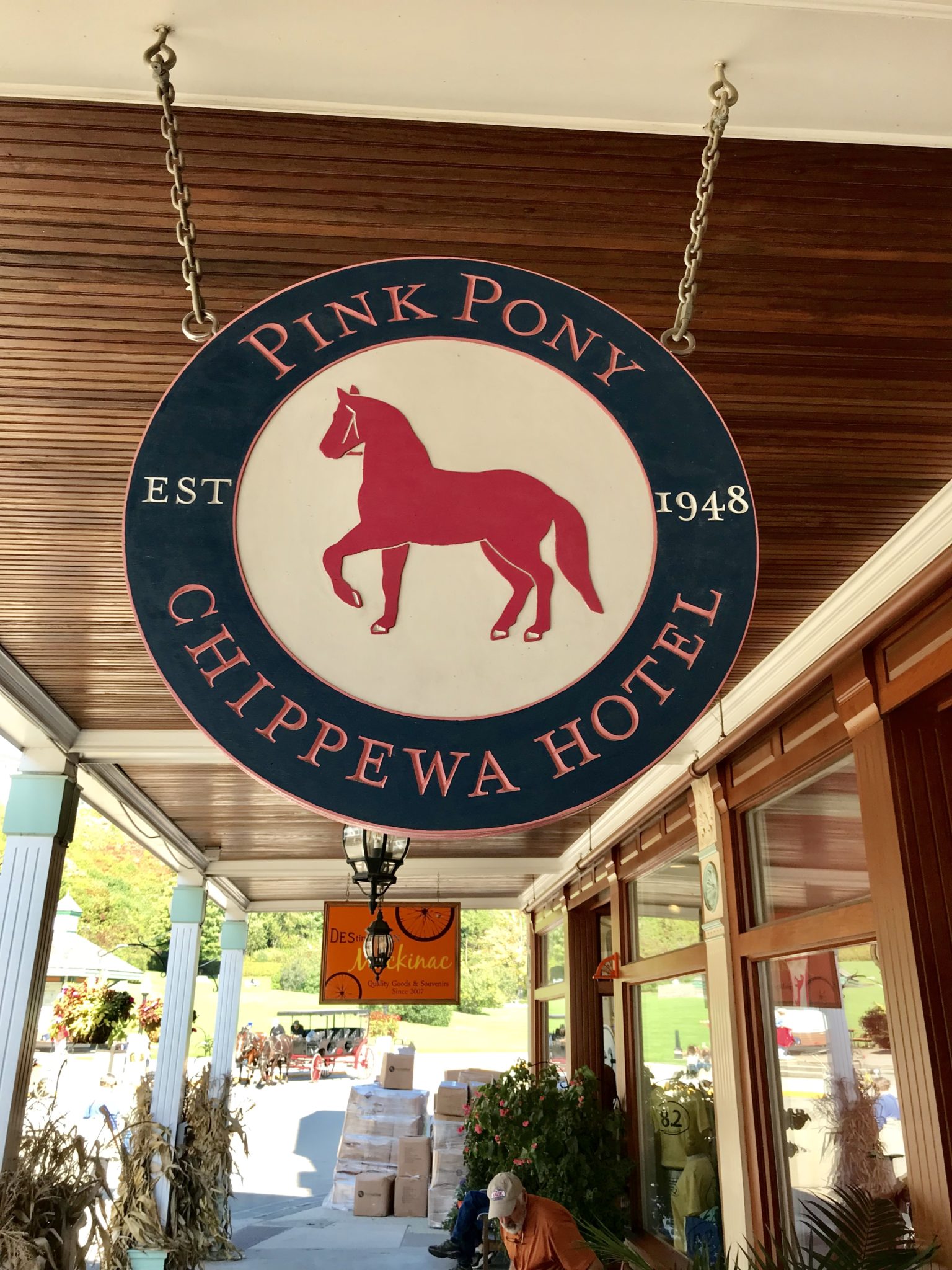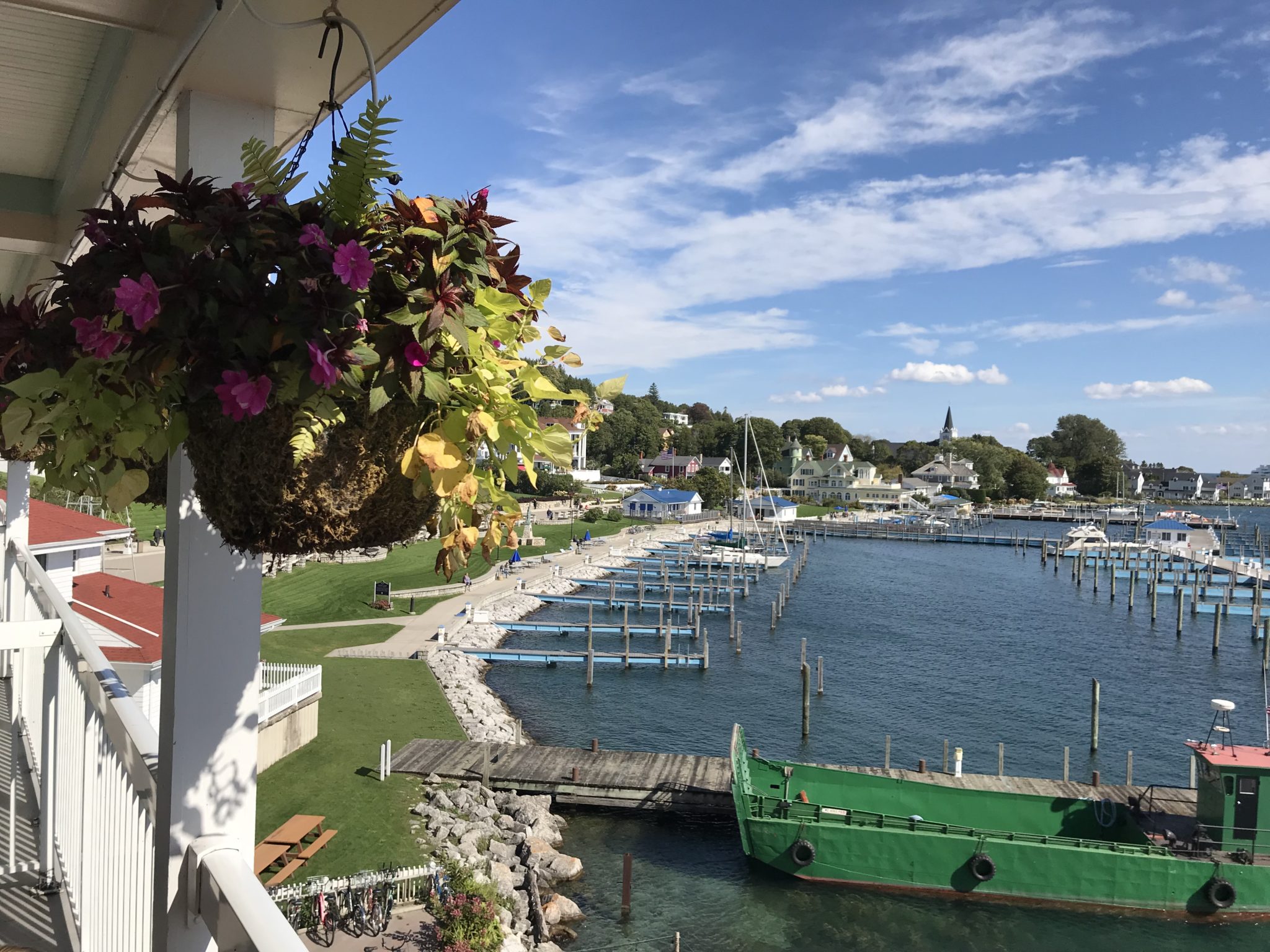 After we dropped our stuff at the hotel, we went to explore. We were all pretty hungry, so we grabbed a late lunch/super early dinner at Yankee Tavern. It was delish! My mom showed us this cute little place they'd stayed before. We wanted to make our way to The Grand Hotel just to check it out and see the water. We walked and walked (and thank goodness we had shipped a stroller to Michigan because Harlyn's legs needed that thing!) and just had the best time together, taking pictures and showing Harlyn and Maverick all around. Mav started to get pretty tired, so we knew it was time to head back to our hotel, but we passed on by to grab some fudge first!! We enjoyed peanut butter, turtle, cherry, and sea salt caramel fudge. We were all ready for a little rest after hours out and about, so we put Maverick to bed and my mom and stepdad headed out by themselves for a while. By the time they got back, we had BOTH kids to bed, and they offered to watch H and Mav so we could go out. So B, my sister and I went to Seabiscuit Café and had drinks and nachos. We had the best time!! We don't get out much without our babies, so it was great to sneak away and hang out with my sister! We walked back to the hotel and then headed to bed.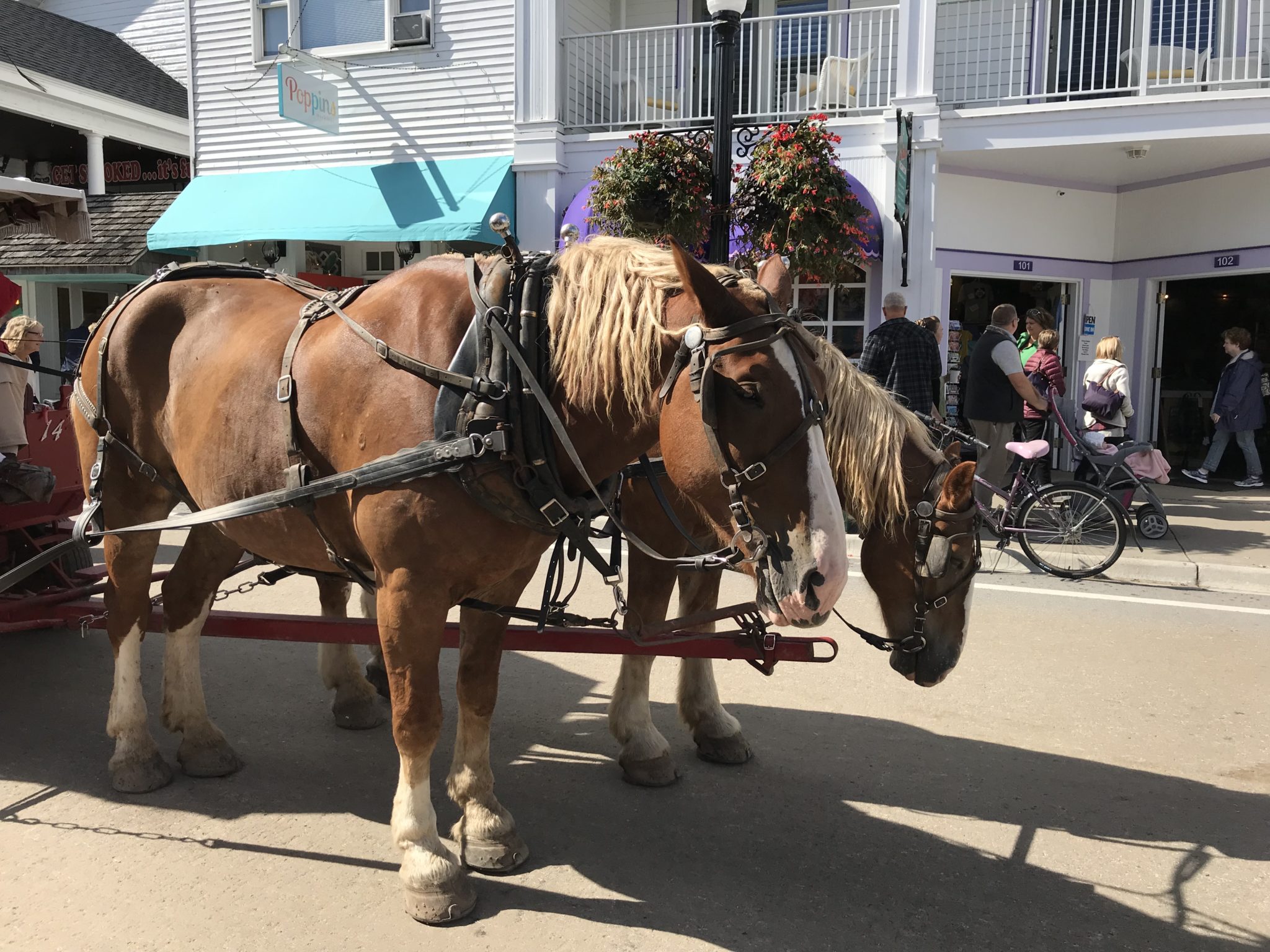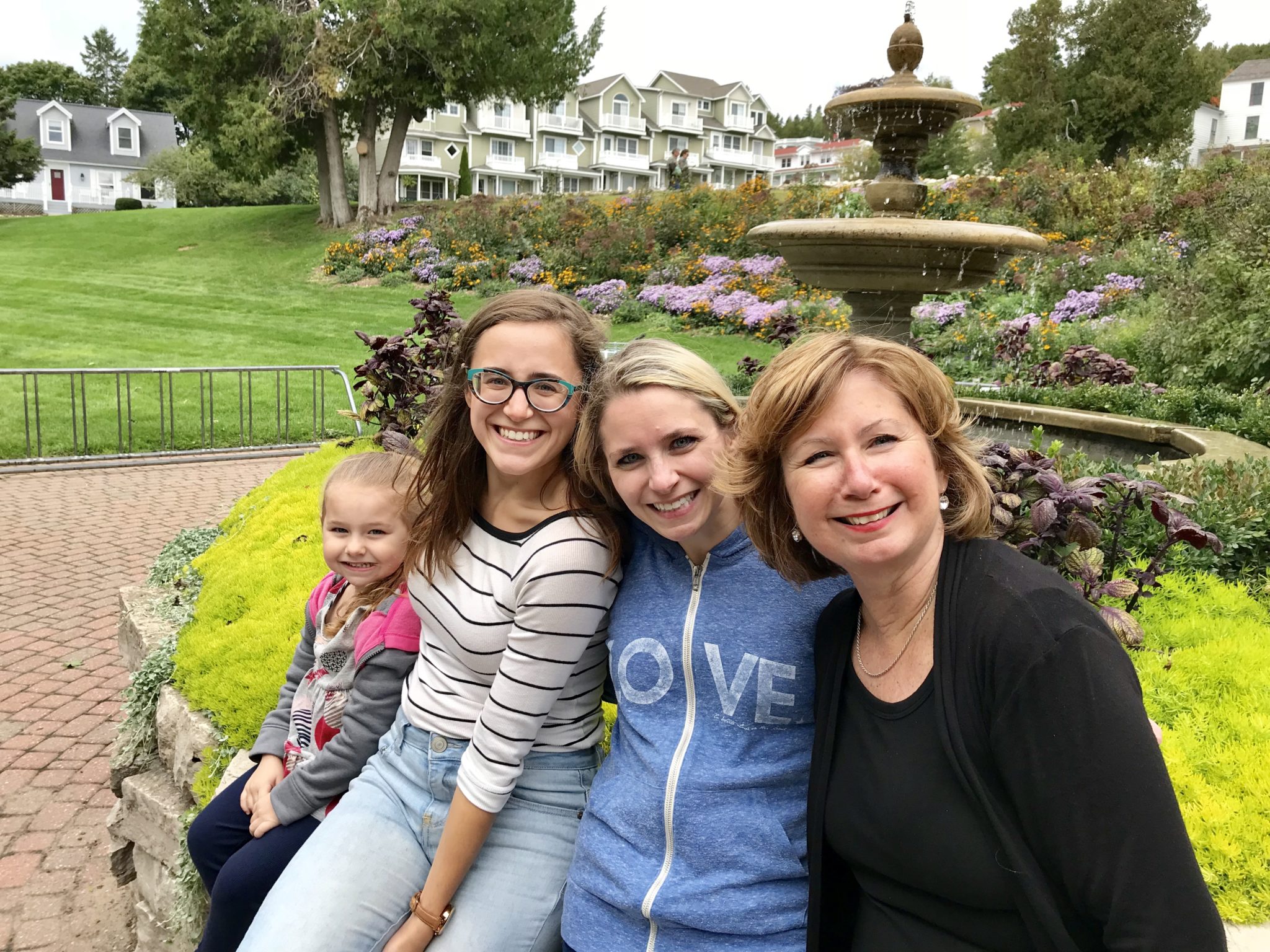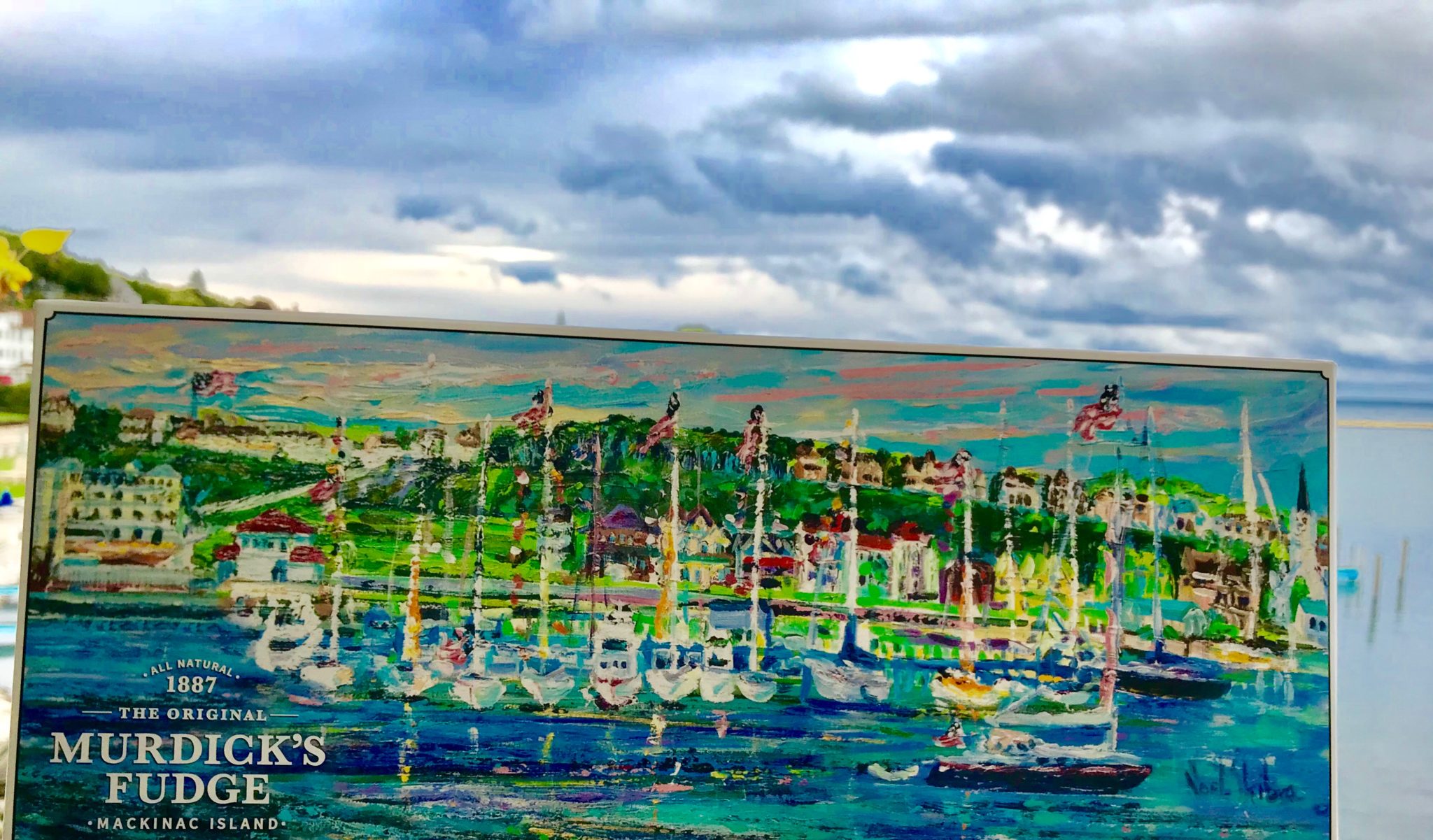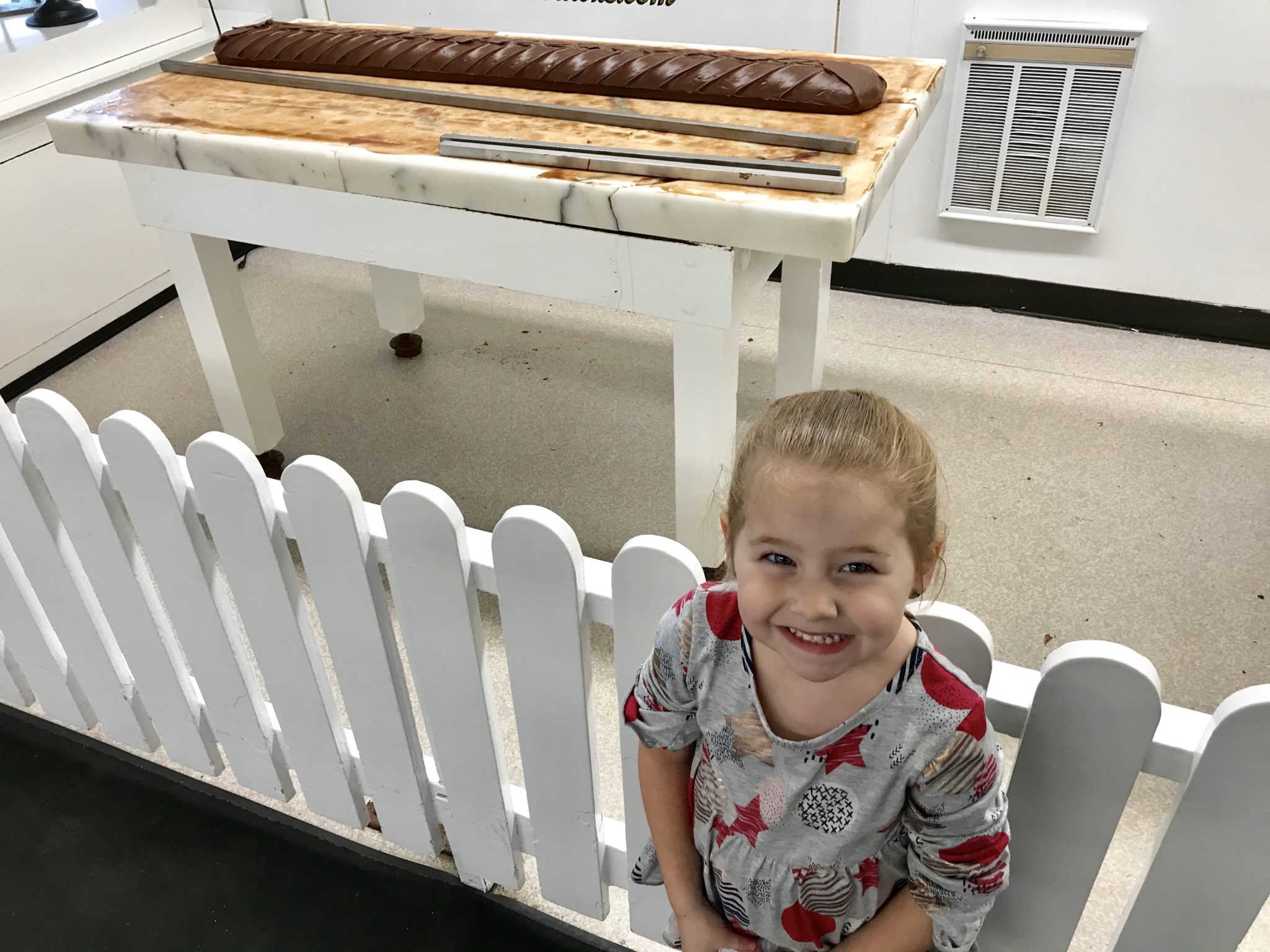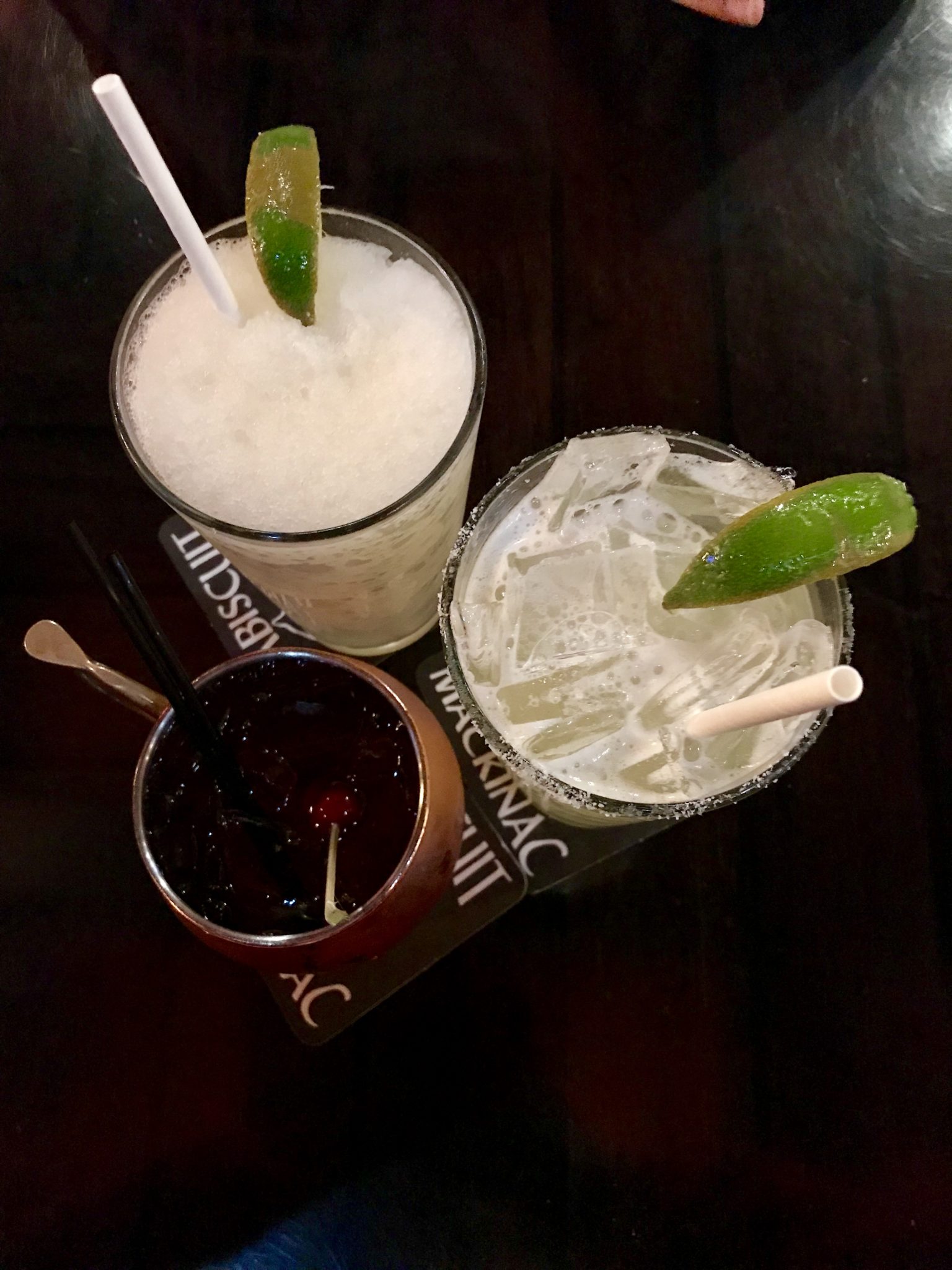 The next morning, the kids SLEPT IN! Which means B and I did too—so I missed the morning walk my mom and sister went on. Wahhh. But once we all got ready, they came back with Starbucks, so it all worked out 😉  Then it was time to go down to the Pink Pony for breakfast. B got an omelet, I had amazing French toast, Harlyn had eggs and toast, and Mav had the French toast too! Then we went on a quest for souvenirs! We shopped until it was time to catch the ferry back to Mackinac City.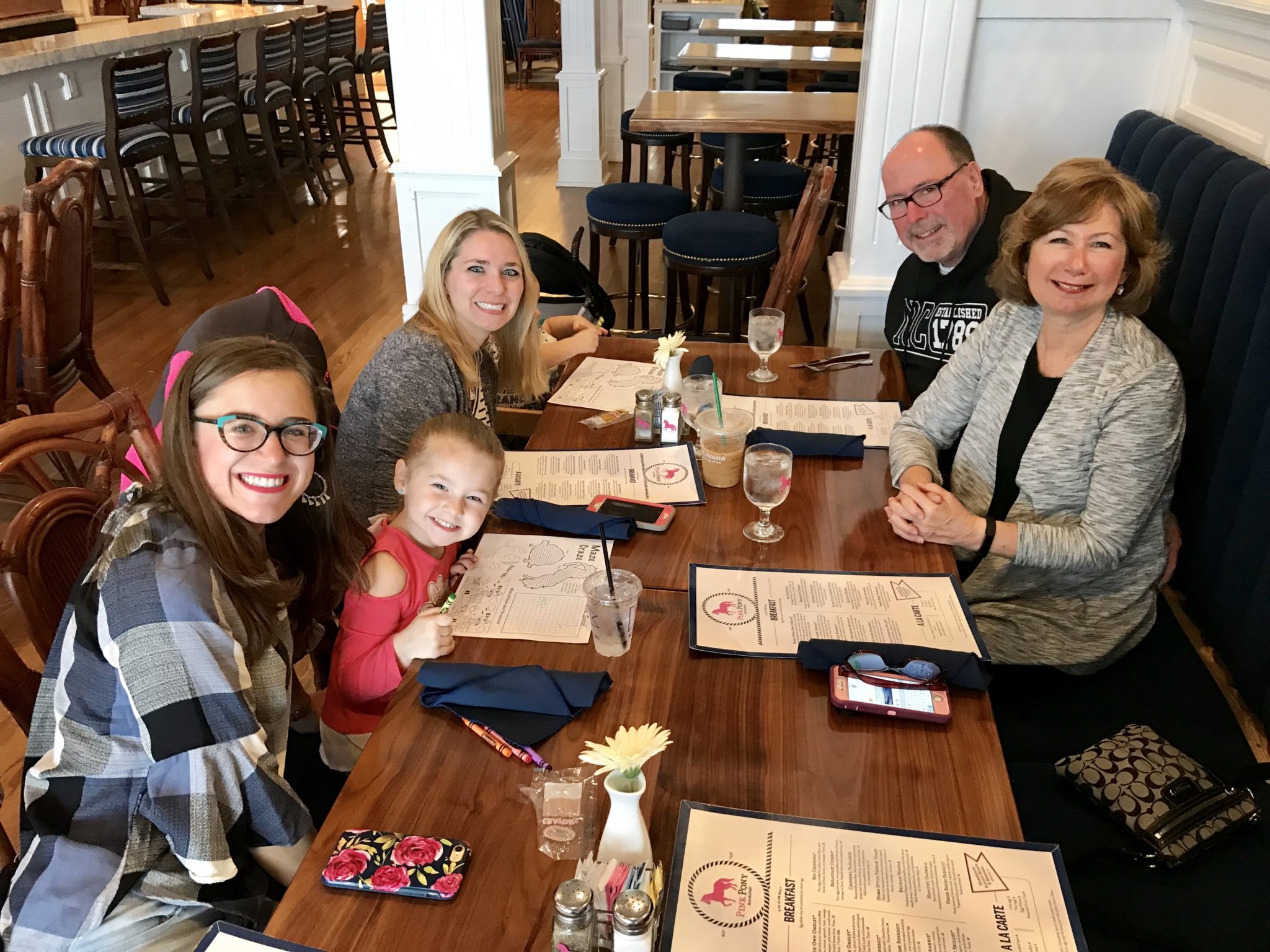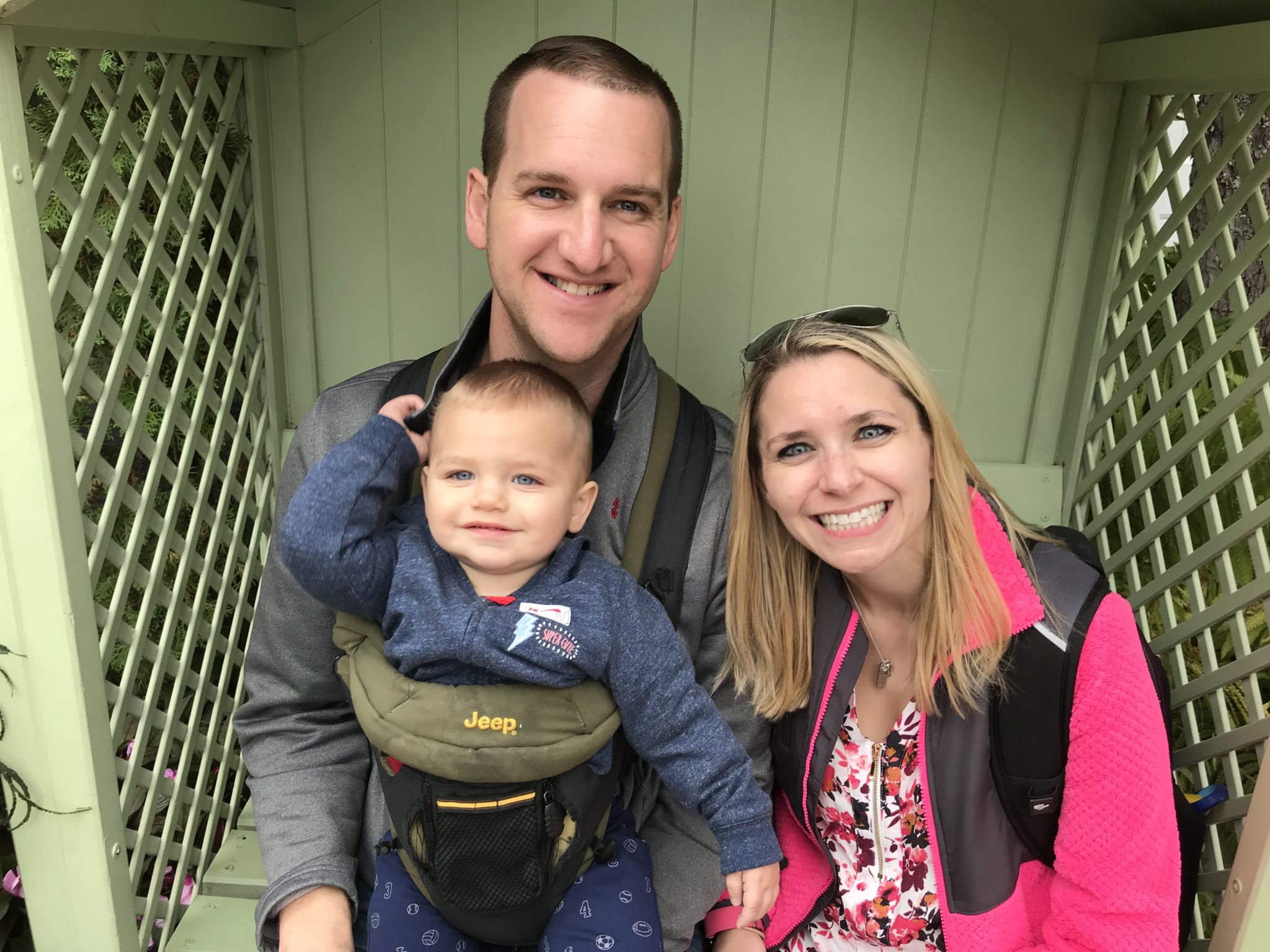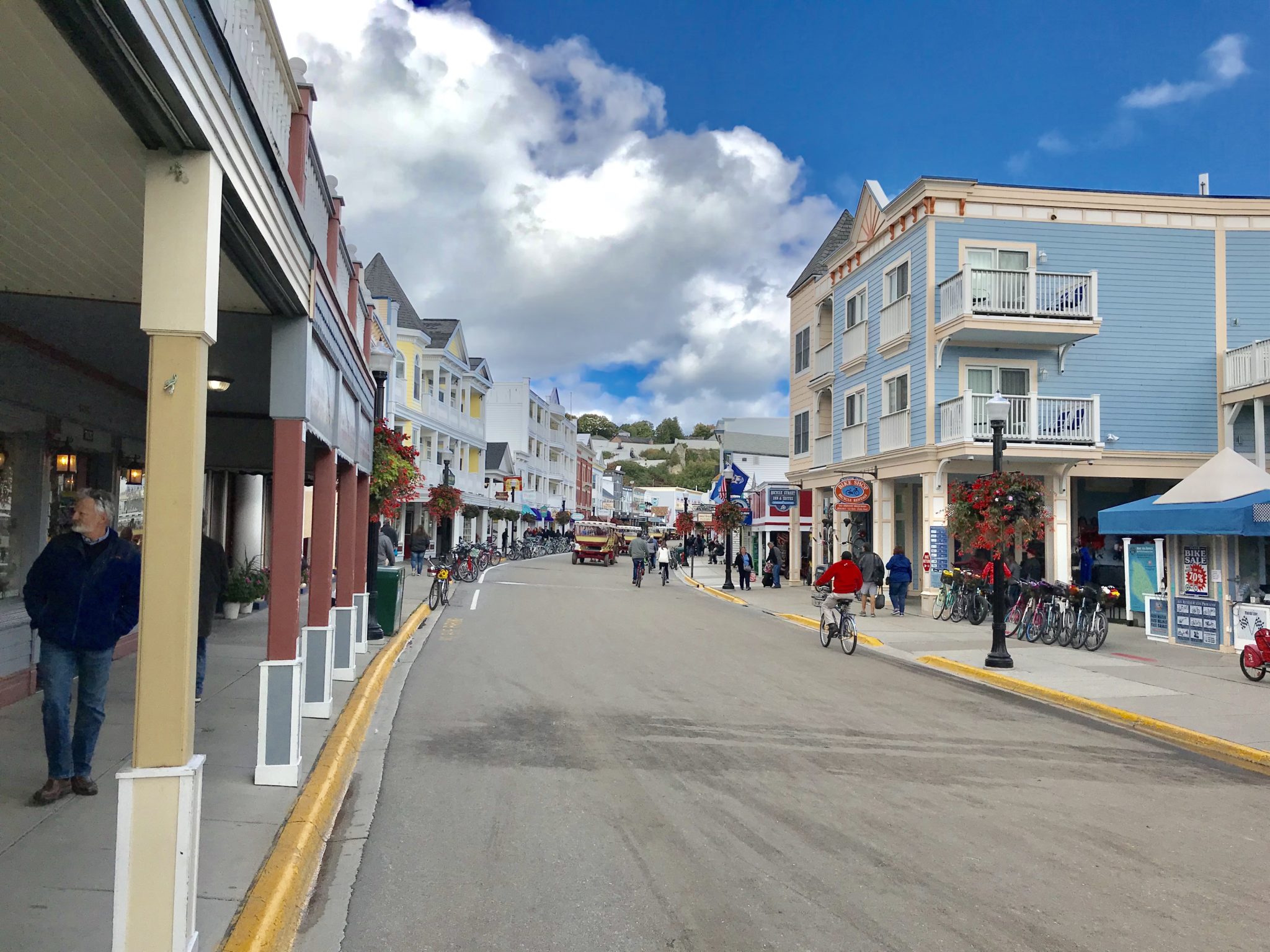 Because we only had 24 hours, we didn't get the chance to take Harlyn for a carriage ride, which apparently she really wanted to do but didn't mention until it was time to go. Did you know there are no cars on Mackinac Island? You bike, or take a horse-cab, or you walk. It's just so cute there! We also didn't get to bike the island or go to the fort, but that was a combo of time and age of the kids.
And Brandon and I have a new dream—we want to run the 8 mile run they do every year. You get to run around the whole island in September, how cool is that? I hope one day we get the chance to run that race!
Have you ever been to Mackinac Island? Is there a fun, quaint place near you that you love to go? While Mackinac is no longer "near me," I always loved going there when I was younger, and loved getting to show Harlyn this special place!