Materials Needed:
Plywood or particle board (Since both the staple gun AND the screws didn't work that well with the particle board, you may want to consider getting plywood instead.  But we made it work!!!)

Upholstery Foam (we got ours from Hobby Lobby)

Fabric

Spray Adhesive
*For the above mentioned materials we spent about $80*
Nails/Screws

Staple gun

Hammer

Drill
We desperately needed a way to make our brick fireplace safer for Maverick, who is into EVERYTHING these days.  Here's what we did!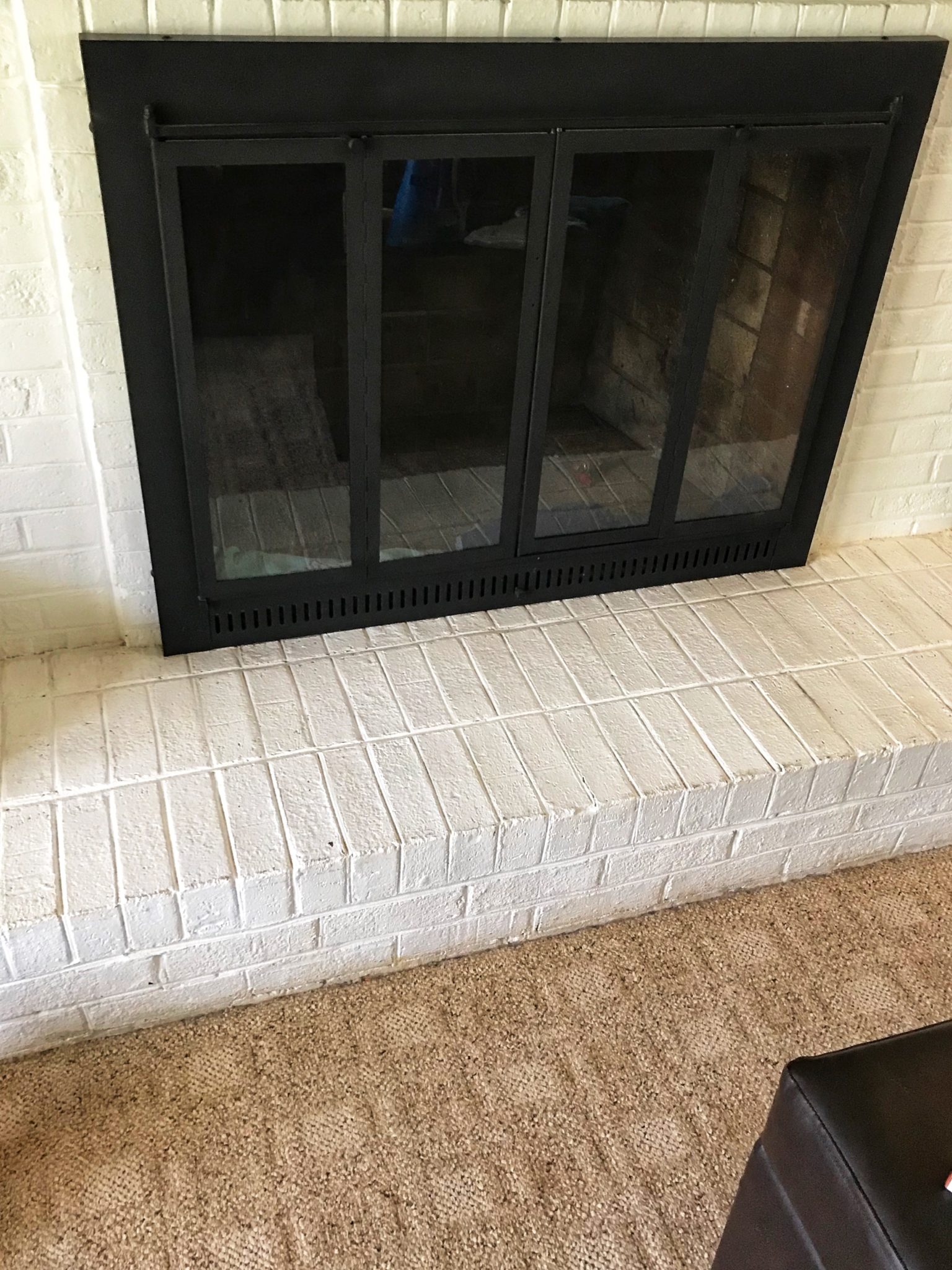 We first measured the fireplace "step". We measured the length across, how deep it is, and then how high it is. We then ran up to Lowe's and had them cut some particle board in those dimensions…one piece for the top and one for the front.
Then we laid our particle board out on the fireplace and (when the drill/screws didn't work out), nailed the top to the front. At this point we had basically just covered up the brick.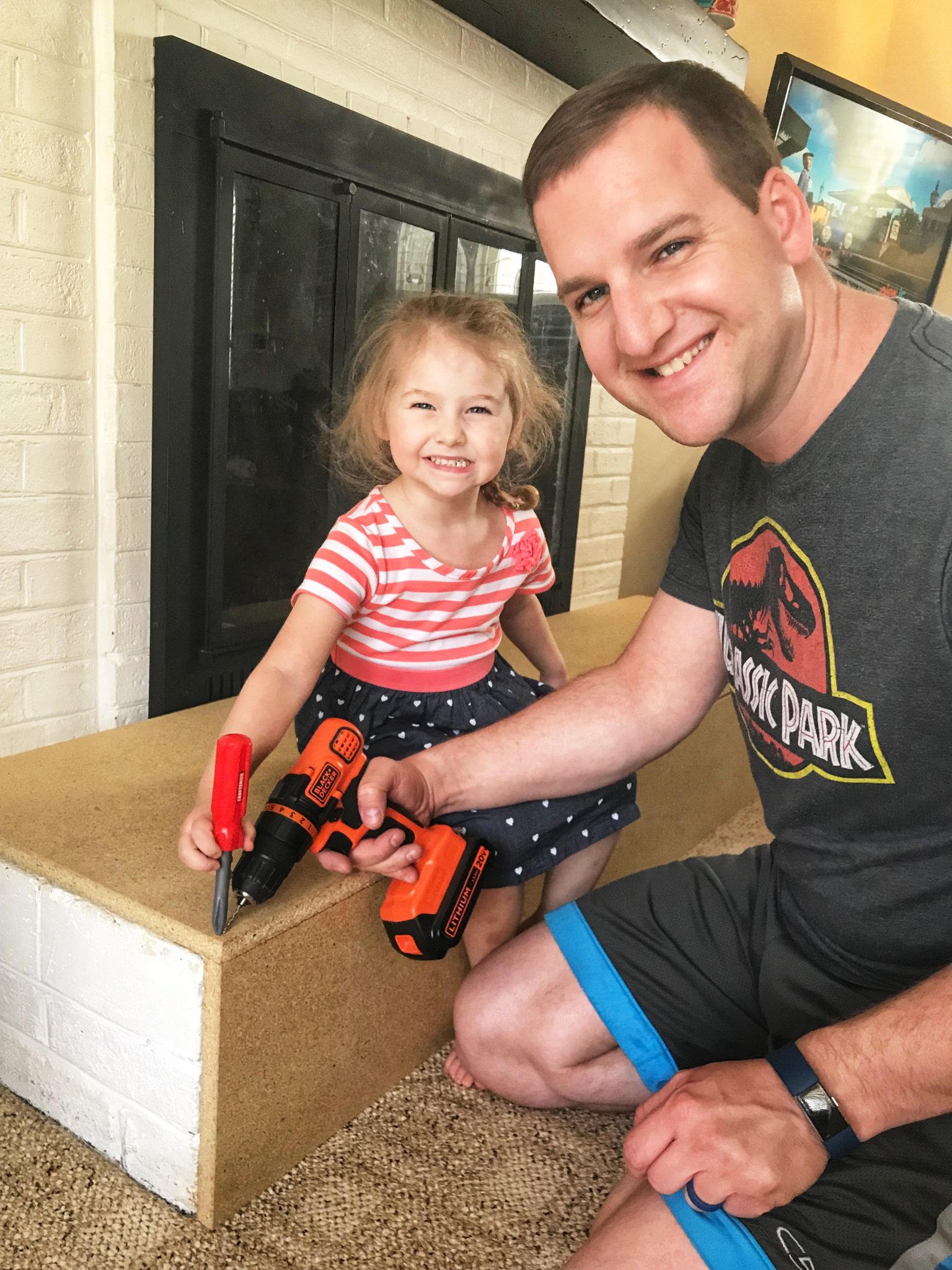 Then we got our foam out (we picked 2" thickness so it would at least be a little comfortable to sit on since we wanted extra seating anyway) and adjusted the placement to where we wanted it–it wasn't quite long enough to go all the way to the floor. Then we sprayed the particle board with the adhesive glue (we accidentally bought a light strength glue but I'd go heavy-duty if I were you!) and glued the foam to the particle board.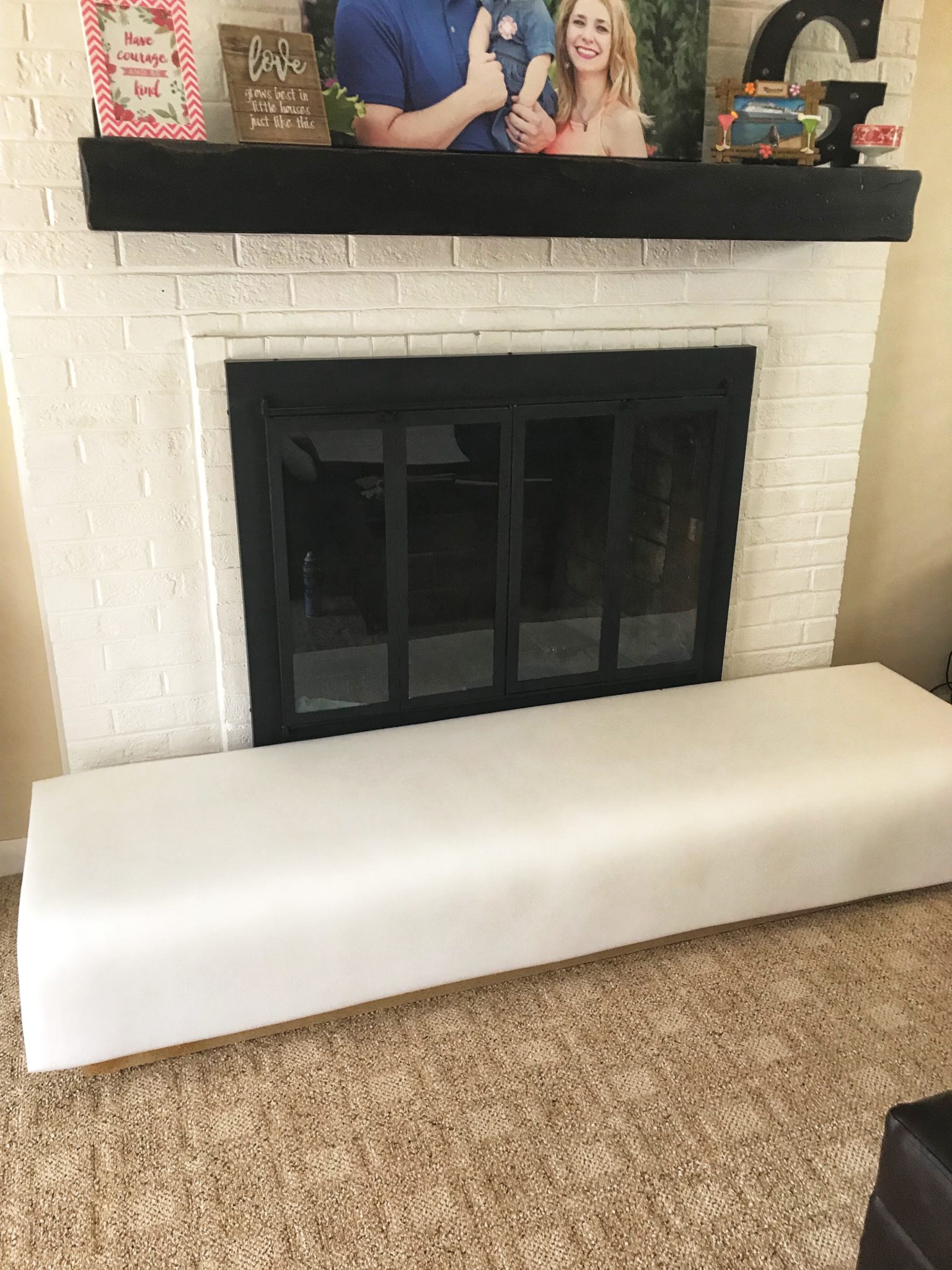 We let that dry for 10 minutes and then laid out our fabric on top.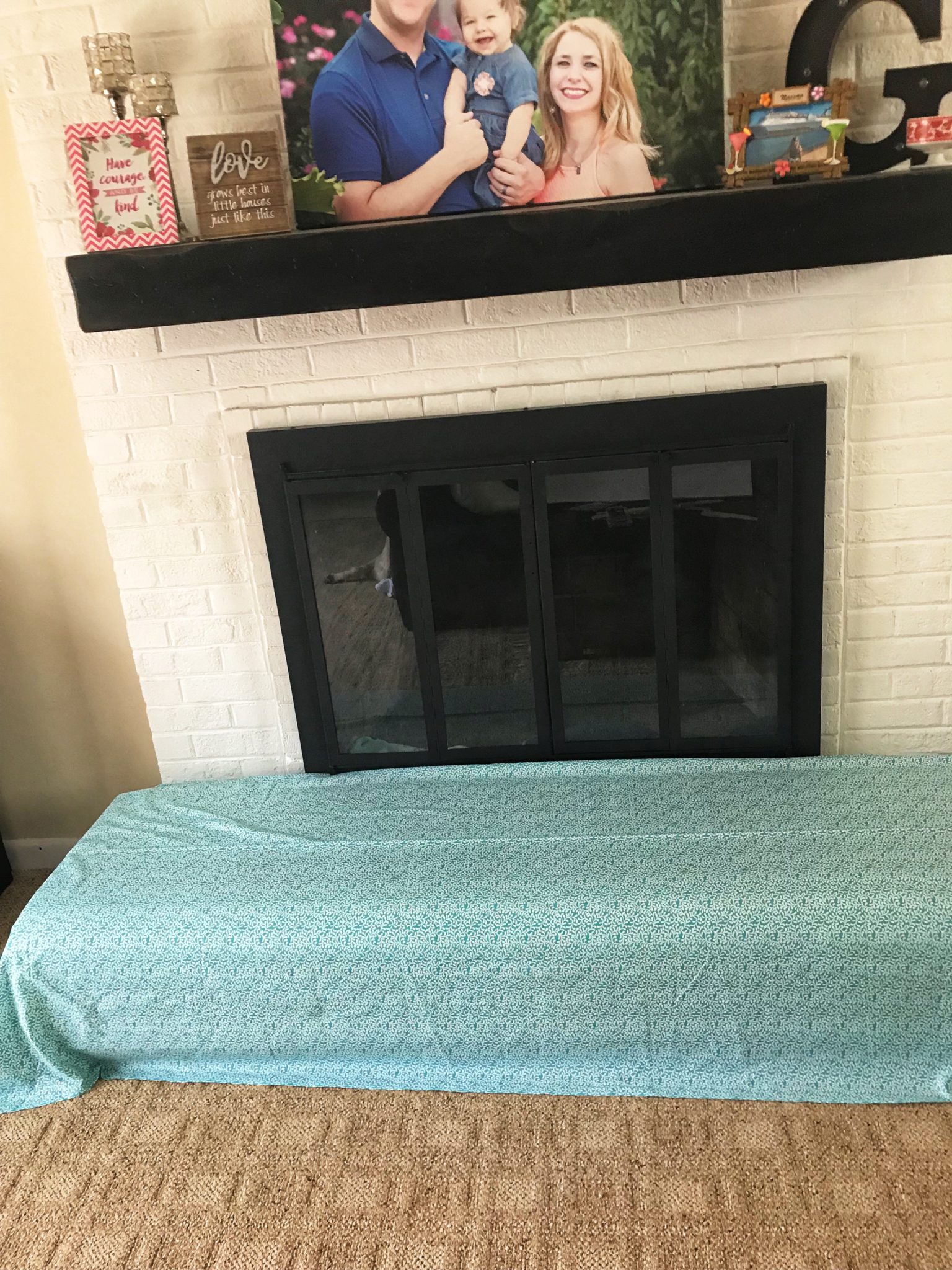 We sort of shimmied the whole bench off the fireplace just a bit so that Brandon could staple the fabric to the particle board and then once he had the sides stapled, we stretched the fabric as we took the whole bench off to lay it  upside-down on the floor. He stapled the rest of the fabric on and then we took the bench and laid it back on the fireplace!!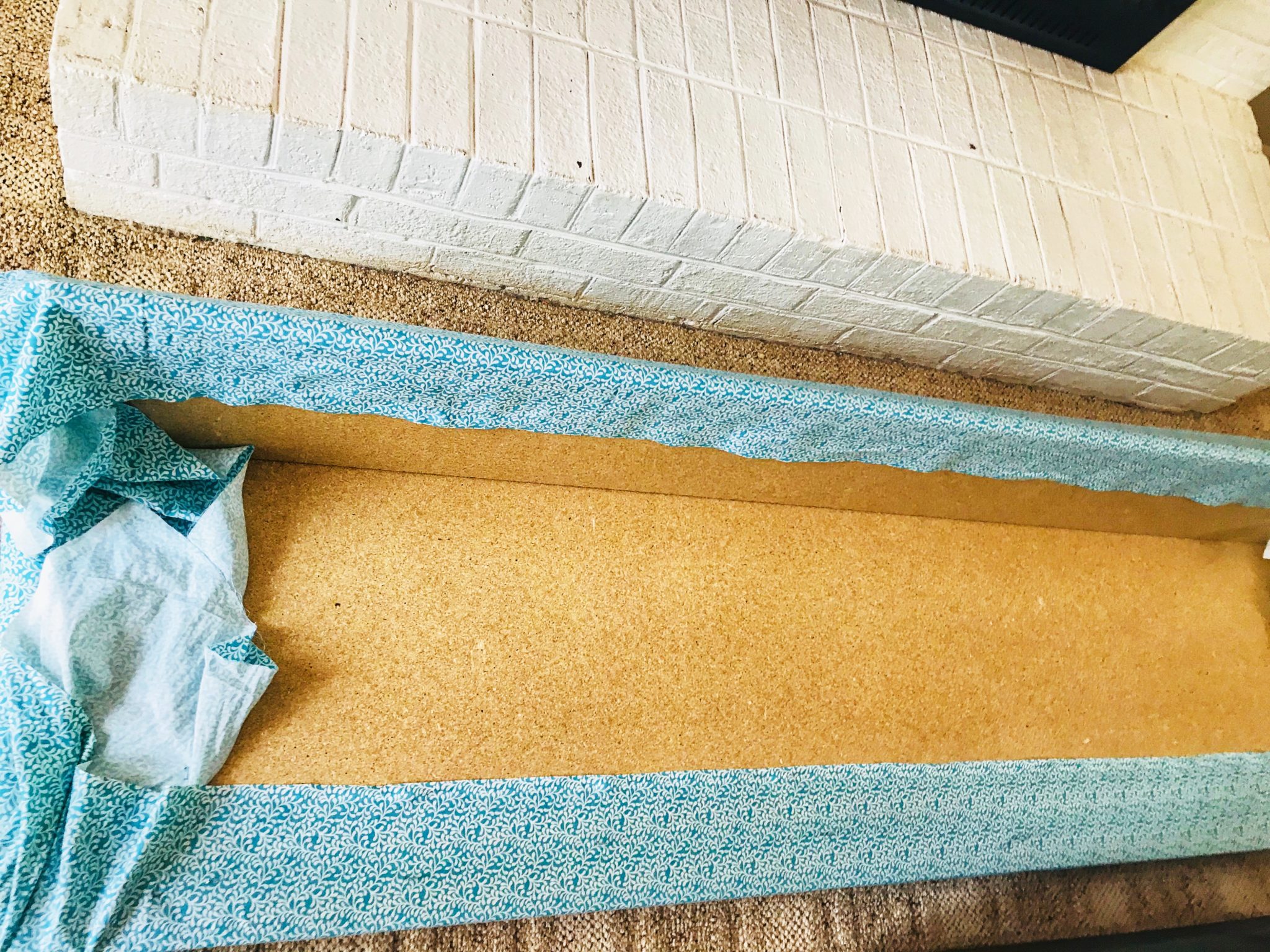 IT IS AWESOME! I AM SO HAPPY WITH HOW IT TURNED OUT!
Want more information on how to baby proof your fireplace? My friends over at Mom Loves Best have you covered! Click HERE for tons of useful tips!