We had a great weekend celebrating Easter. He is Risen!
On Friday, we took a half day so that we could spend the afternoon with the kids. We went to the mall since it had rained earlier in the day and outdoor activities wouldn't have worked out too well!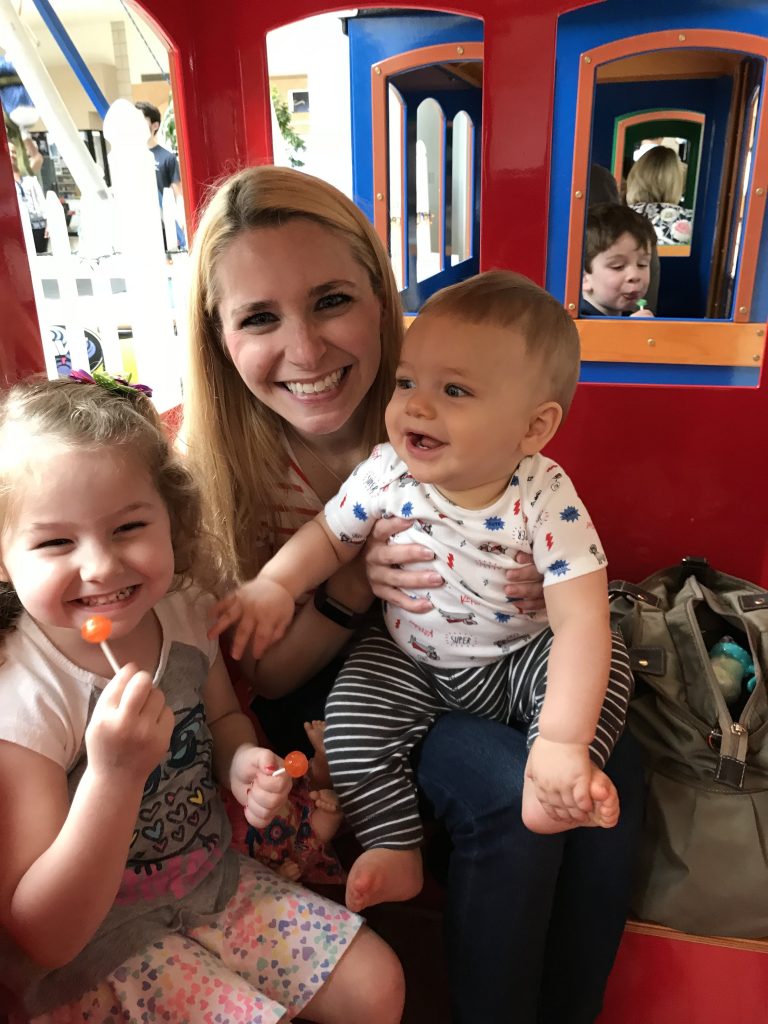 We rode the train, of course! Harlyn can't go to the mall without hitting up the train. We had to get some stuff from Bath & Body Works, and after that we had ice cream!
Then we had to get Mav home for his nap, so we just played at home til it was dinner time. We had been on a loooong hiatus from H's favorite restaurant, Chili's, so we took her there. ☺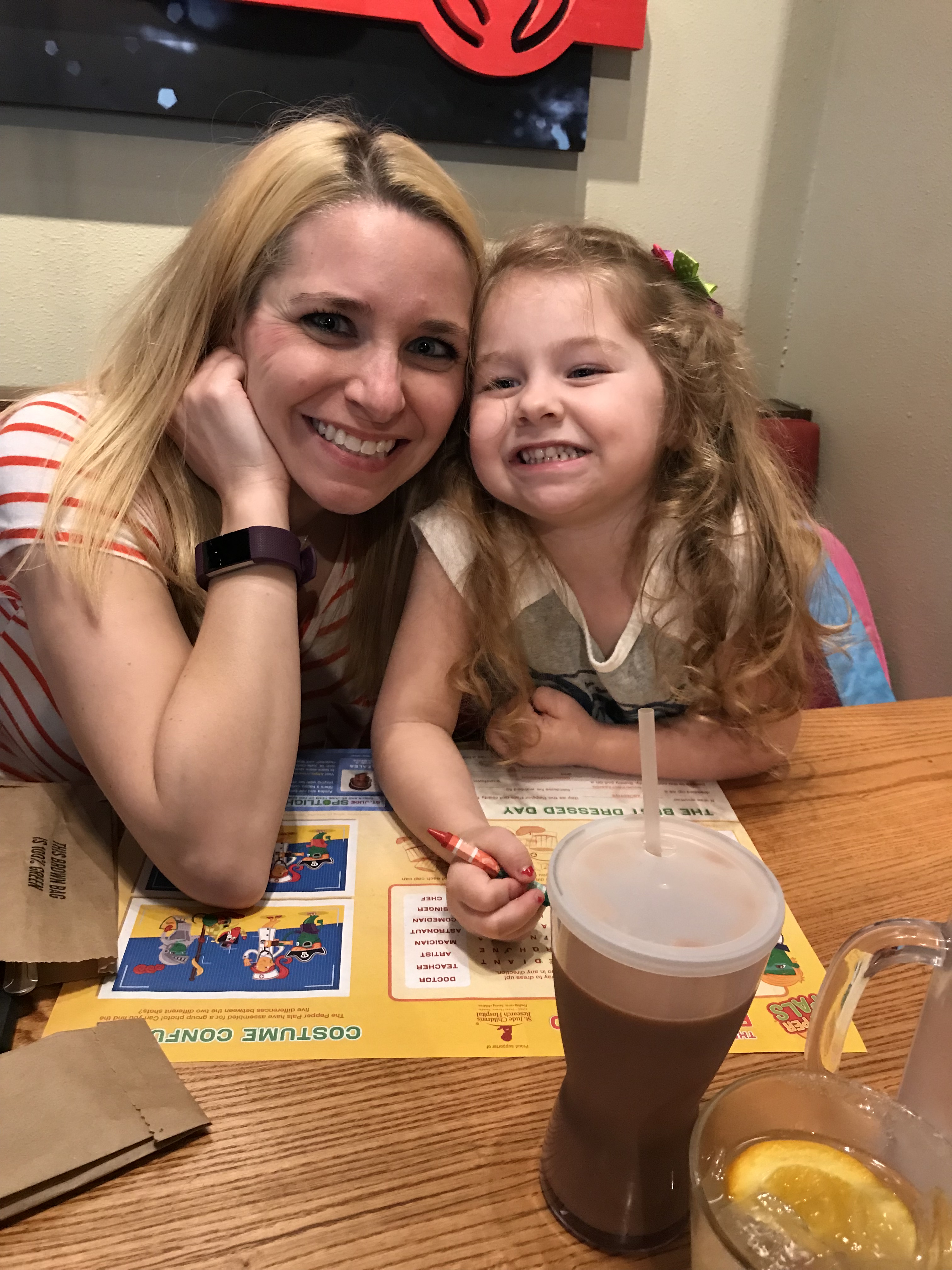 Saturday was our church's helicopter egg drop! The event was really great…until the helicopter started actually dropping eggs. Then it was just chaos and those that couldn't listen to directions kind of ruined it for those that did listen. H didn't get any eggs, but luckily someone noticed her crying and gave her an egg, and Ma (my mother in law…for some reason H wouldn't say Grandma when she was younger, and "Ma" has just stuck around!) had been able to grab a couple for her, so it ended okay. But there were bounce houses and food trucks and music, and the weather was PERFECT. It was a nice morning.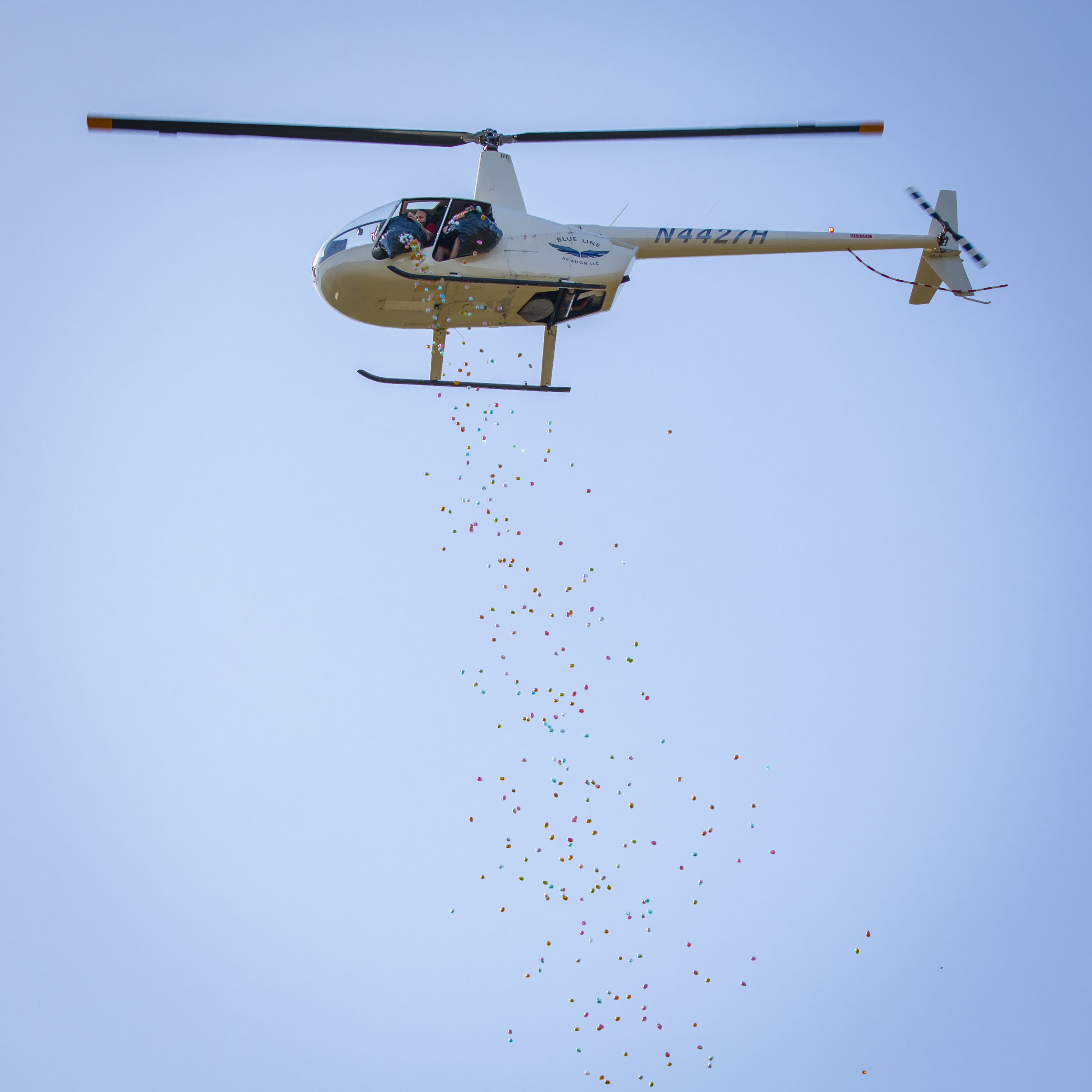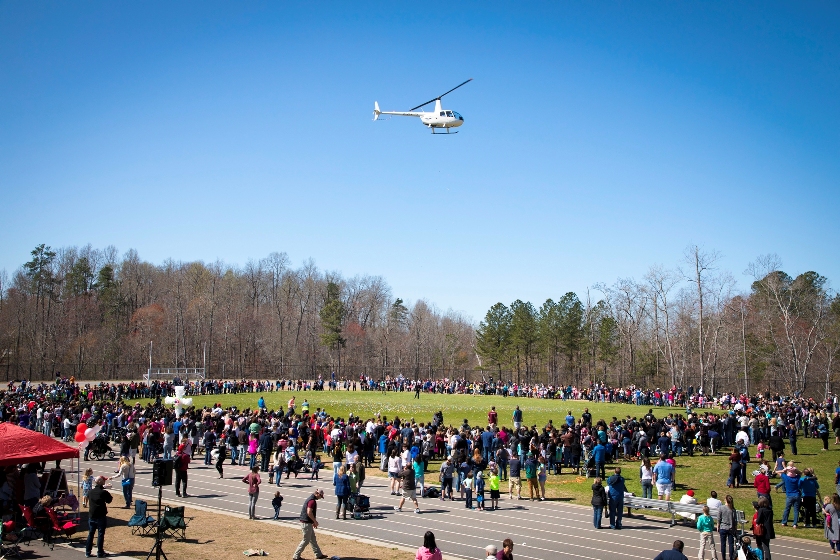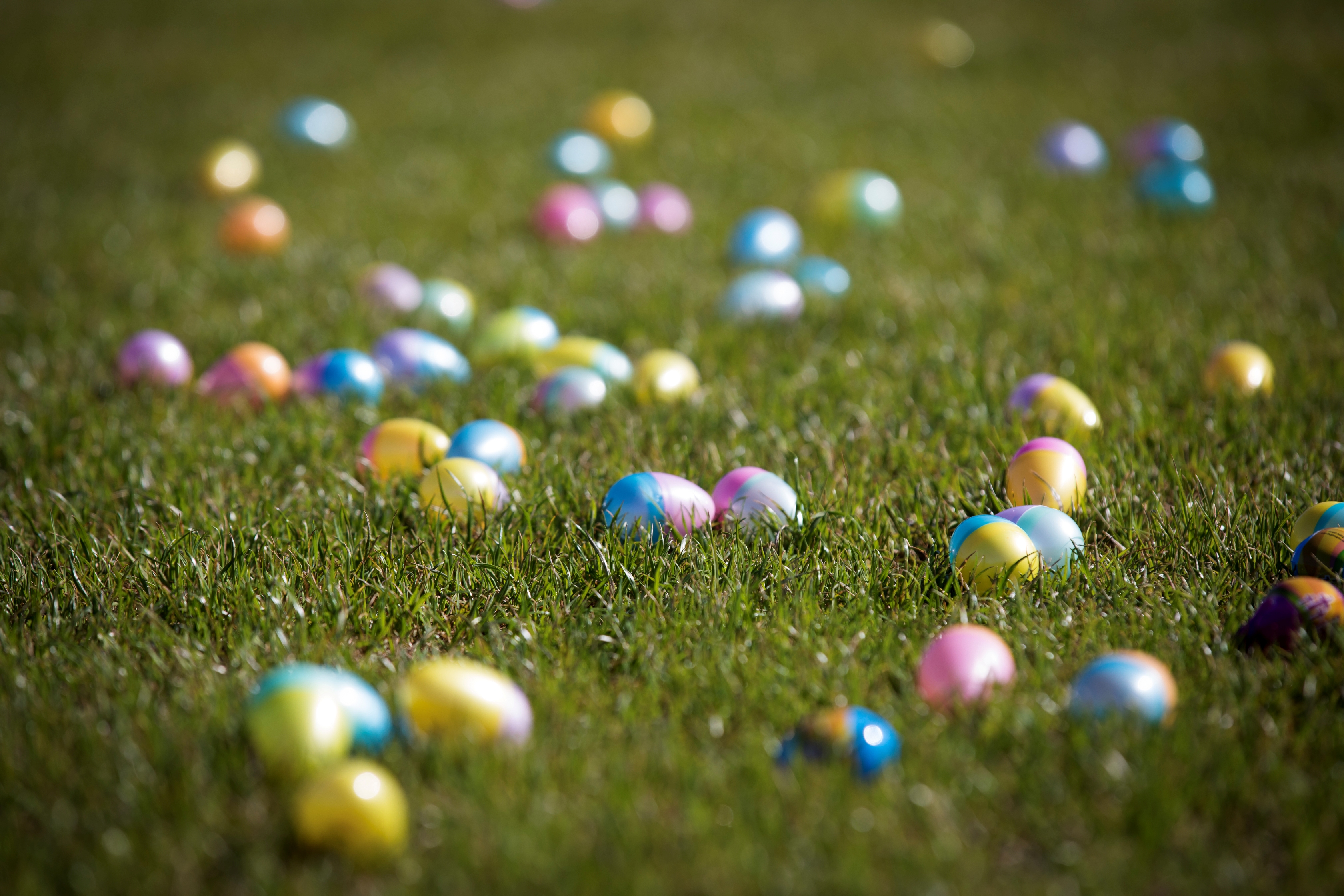 We headed home after that so Mav could eat, nap and stretch his legs. He had been in the carrier all morning and was totally content and happy watching everything, but he was very glad to be back at home. Then that evening we headed over to the hotel that Ma's friend Sally was staying at with her family. We swam for a bit and had a nice time visiting with them as they passed through on their way for Spring Break.
(swim pic)
Then it was Easter Sunday before we knew it! We had a great service that morning and then came home and had breakfast with my in-laws before Sally and crew came over to hang out! Harlyn had a blast with Sally's granddaughter, so that was really special for her as she doesn't get lots of visitors!! Then that night, after Sally's gang headed to the beach, we had a lovely Easter dinner of Hungry Howie's! Ha…no one wanted to cook or clean up, so we just took the easy way out. After that, B's parents headed home and it was time to prepare for the work week ahead!