Maverick had his 15 month check up yesterday, and our little boy is absolutely perfect. He also totally lucked out, because with the hurricane, our peds office had moved their vaccines and they weren't back in the office by the time we had our appointment. So, no shots today! Downside is that we have to take him back for shots in a couple weeks. But here's my update on my sweet no-so-baby boy!
Height: 30.5 inches (22nd percentile)
Weight: 24 lbs, 9.5 oz (75th percentile)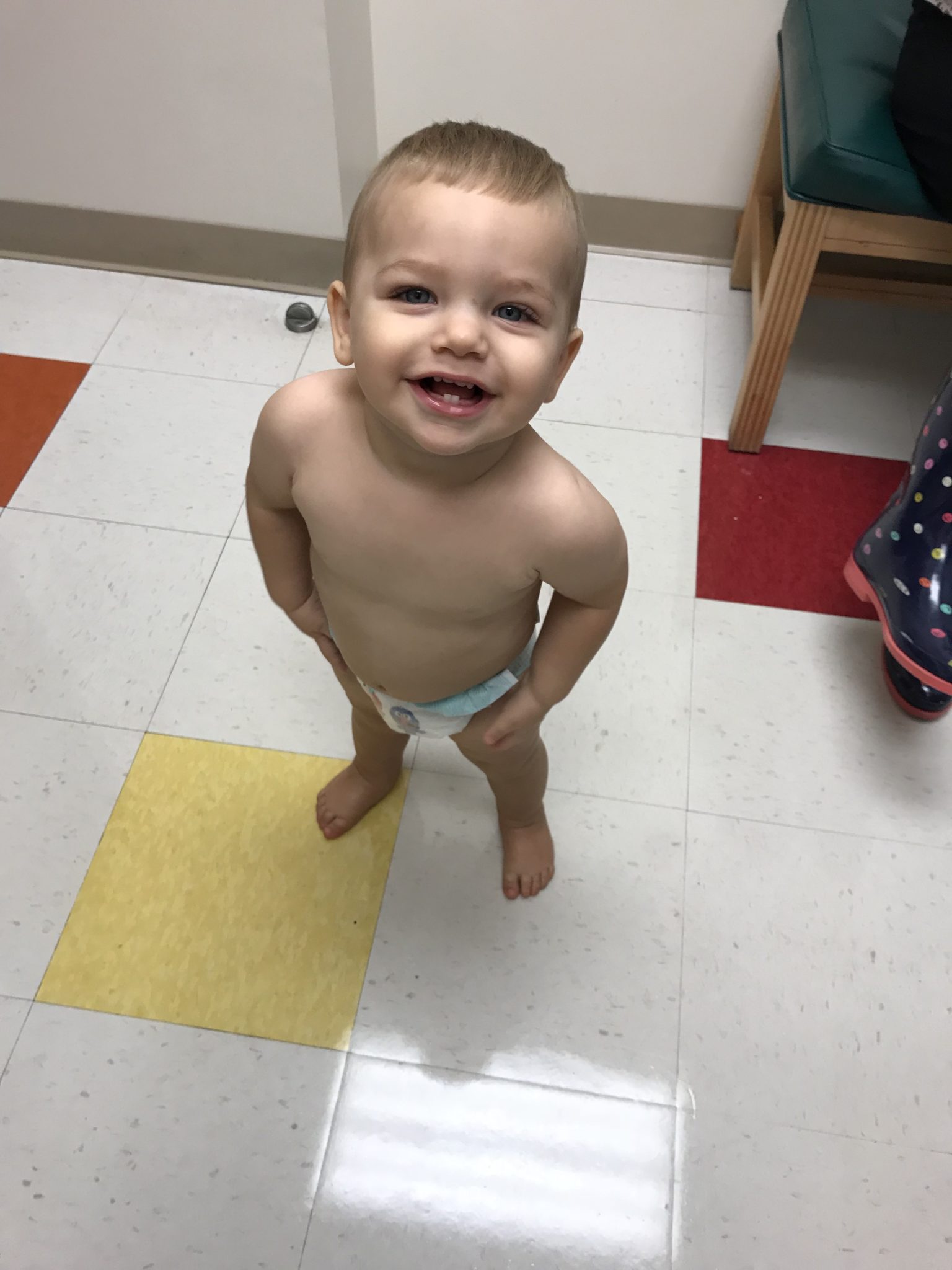 Maverick is really coming into his own these days. He knows exactly what he wants, and isn't afraid to scream for it 😉 He can say a lot of words, but won't say ANYTHING on command. Some favorites are Mama, Daddy, Ba (which is what he calls Harlyn), ball, truck, grandpa, bye bye, yeah, or the absolute best IMO…when he yells "BELLLLAAAA." I never want to forget the way he can't just say "Bella." Nope. He must yell it. Which is actually kind of sad when I think of our poor Bella…she gets yelled at so much that Mav doesn't realize you can say Bella without screaming it. In our defense, Bella is insane. She barks like we're all being murdered every time someone walks by in the road. She hates the FedEx truck, but hates the UPS one more. Most people fear for their lives when they approach our front window. All that to say, we do yell "BELLLAAAAA!!" a lot. Also, Maverick tries to sing. And it is the most amazing thing I've ever heard.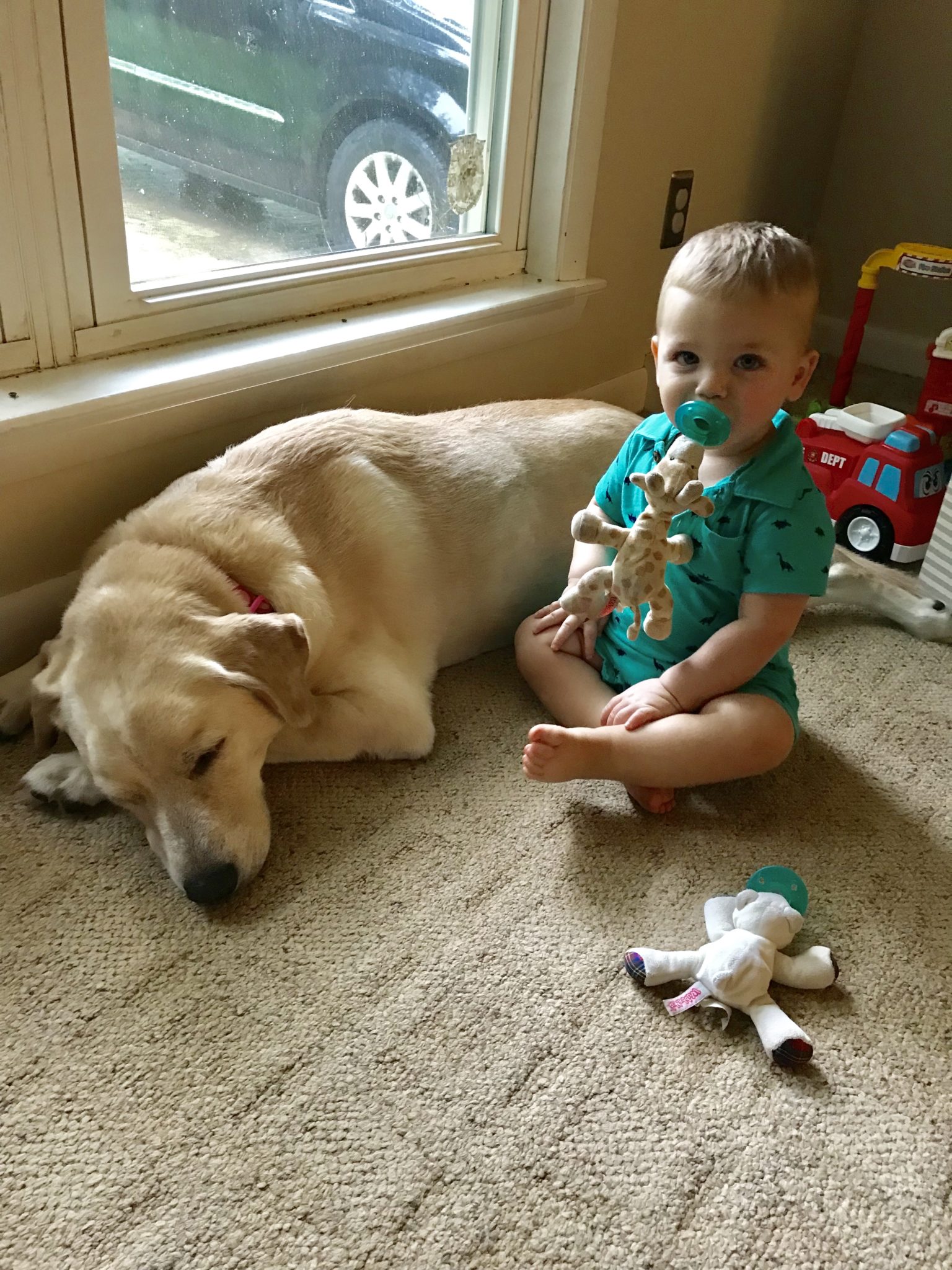 Mav still gets up every day at 6:30 AM. He waits patiently in his crib until we come get him. #imserious #hesthebest He honestly does not cry in his bed in the morning. He naps at 8:30 AM and again at 1:30 PM. He isn't the best afternoon napper, and that means he often only sleeps 45 min or skips it altogether. Which of course leads to an epic 2 hour "witching hour" from 4-6 PM. He's in bed by 6:15 or 6:30, which is great when you want to be home and super annoying if at any point you want to be out past 5:30 PM.
This kid is allllll boy. He is goofy, mischievous, and a ham. He looks for trouble as much as he can. He seems to gravitate toward the toilet and the dog dishes, so I really should leave him in a swimsuit 100% of the time 😉 When he knows he is about to do something he isn't allowed to do, he looks around, and if he catches you watching him, he gets the cutest little grin ever, like he is so guilty but he knows he's too adorable to be in real trouble. He loves to laugh, play, bother his sister, bite, pull hair, throw balls, slam his head and body into anything, climb on and annoy the dogs (no matter how much we watch him and reprimand him, he always makes his way to them). He loves to play cars/trains and dinosaurs. He is walking and running like a pro (or a 90 year old man with a pot belly and turned out feet). If he falls, he just gets back up and starts running again.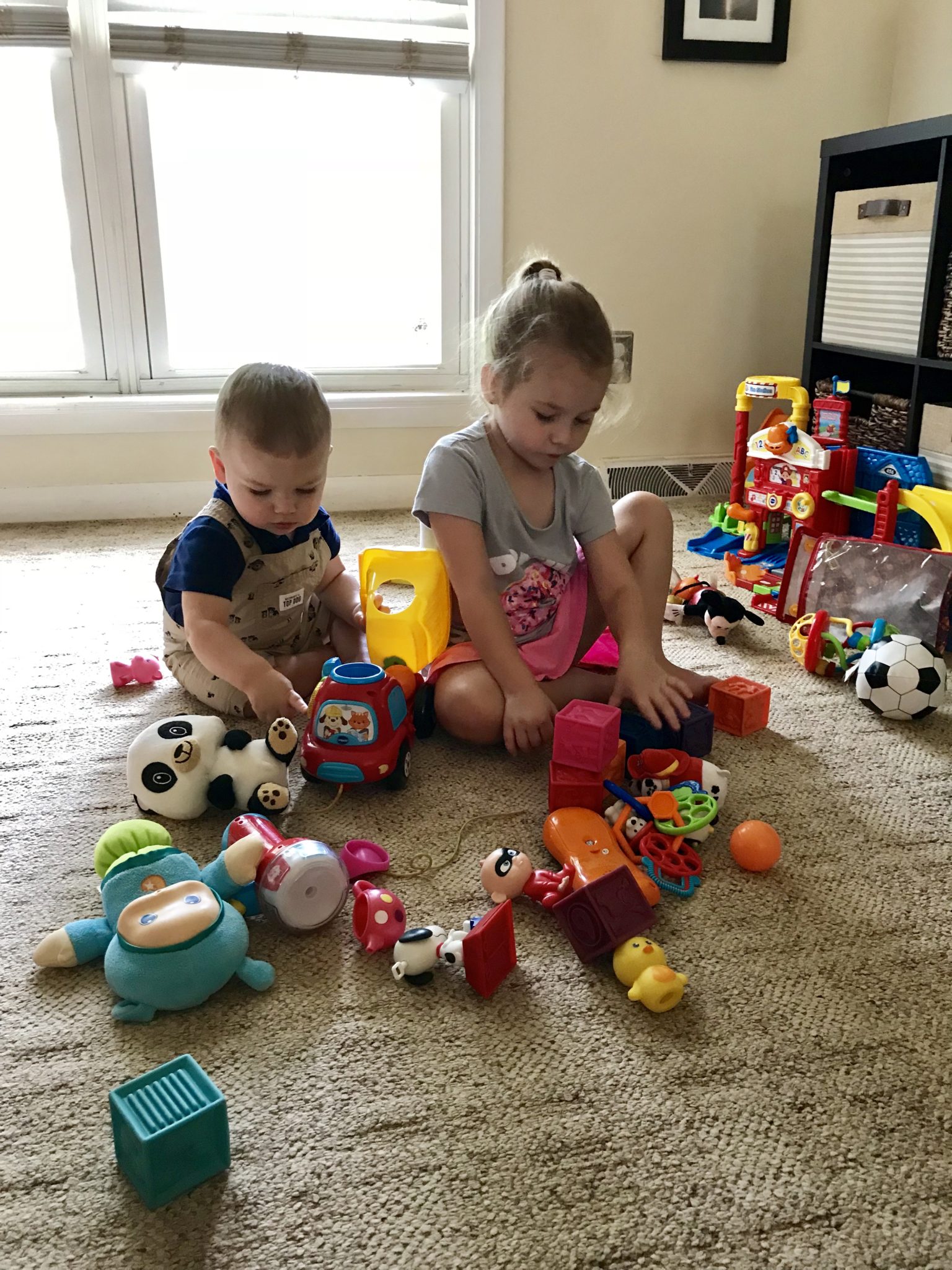 I try to kiss his chubby perfect cheeks a million times a day. He is just so squishy and kissable!!!! He is tiring, he tests me daily, but when he runs up and hugs my legs or comes running when I walk in the door, all the frustrating parts about parenting a busy toddler boy melt away and I just want to hold him til my arms break off. But he's too busy for that. He's got things to do. ☺