Hi friends! Today, I'm excited to share with you a cute little romper given to Maverick by Lavender Sun Co!
Here's the thing: I'm obsessed with babies in rompers. Maverick lived in rompers this whole summer—he had so many cute ones I could hardly handle it. But after summer, I stopped seeing bigger rompers in the stores for fall and winter time (maybe I'm not all that observant…who knows?). So I dressed Mav in the normal shirts/onesies with pants and moved on with my life, hoping that the stores will have 2T rompers next summer.
But then Lavender Sun Co. came through. As I was scrolling through their website, I saw that they had long sleeve/long pant rompers!!! And even better than that, they had CHRISTMAS/WINTER themed rompers! Be still my heart. (They also have regular onesies and outfits, so there's a little something for everyone.)
Thankfully, Lavender Sun was gracious enough to send my little man this adorable, cozy, winter ensemble. Not only does he look so stinkin' cute in it (you agree, right!?!?), it's the perfect photo op onesie for an Instagram-lovin' mama like myself!!
I found that the romper is true to size (Maverick is just between 18 and 24, so I always go 24 months and it's always just a little big). Mav has worn it twice already and he seems to like it! The one thing I wish is that the pants part had snaps all the way down. The ankles are not a snap, so you do have to pull baby legs through. The good news is that if you're used to stuff like footie jammies (another FAVE of mine for babies and toddlers), then it's not that big of a deal because you already know how to maneuver little legs into the pants part of the outfit!
Okay…hope you enjoyed these cute pictures of my sweet festive boy!! You can find all sorts of baby and toddler outfits, onesies, sweaters, shoes and more at mylavendersun.com—and be sure to check them out on Insta @lavendersunco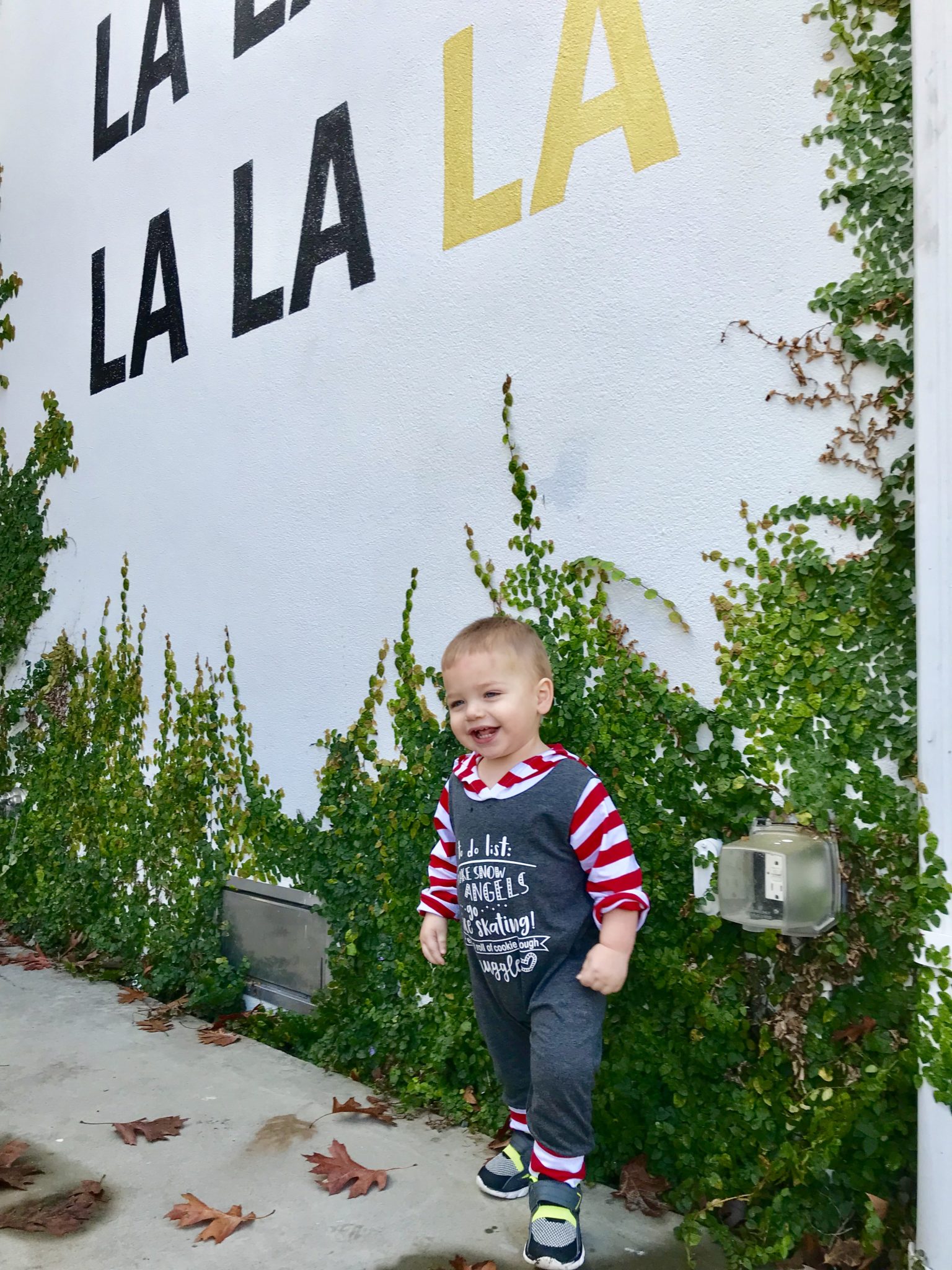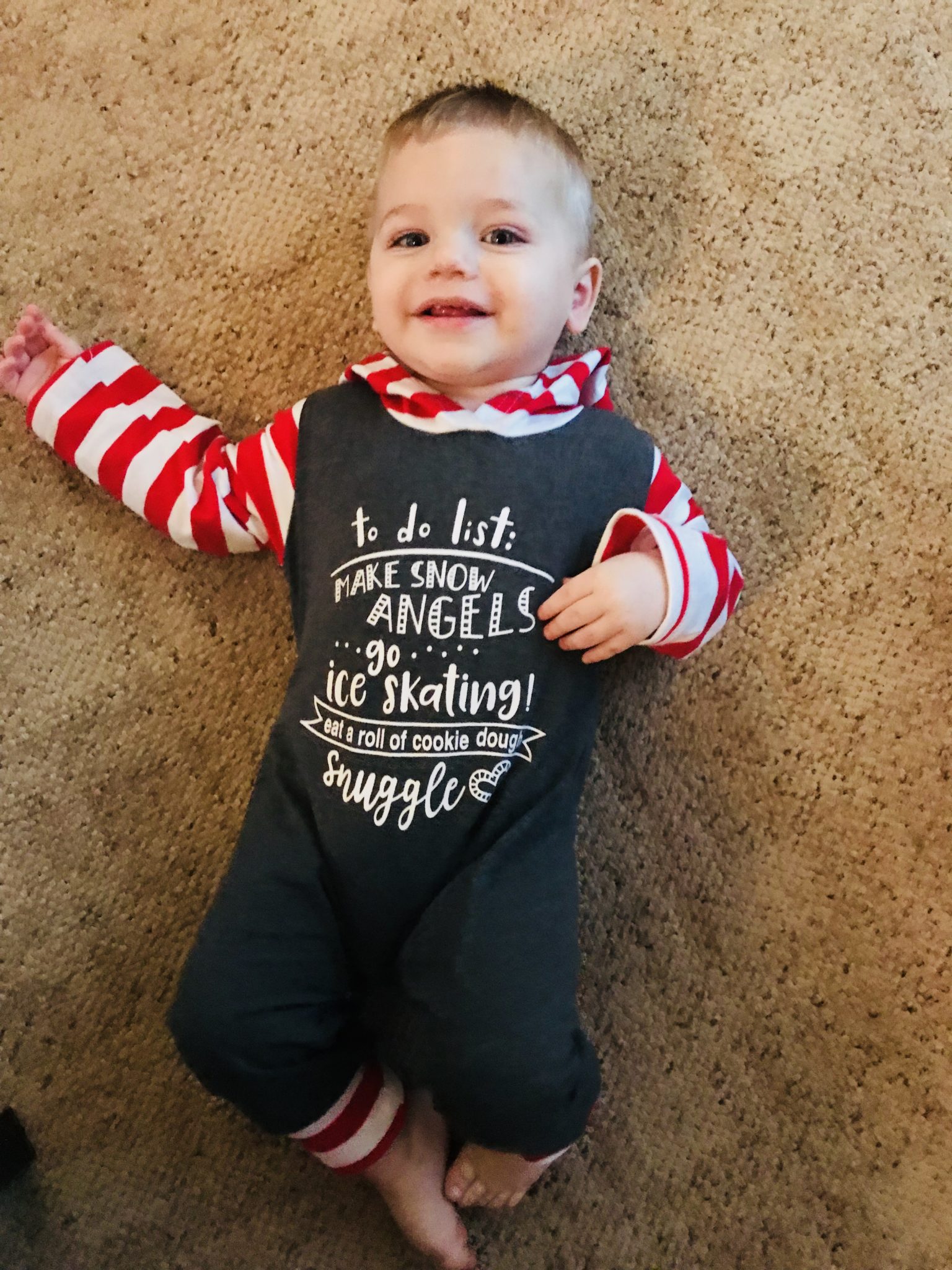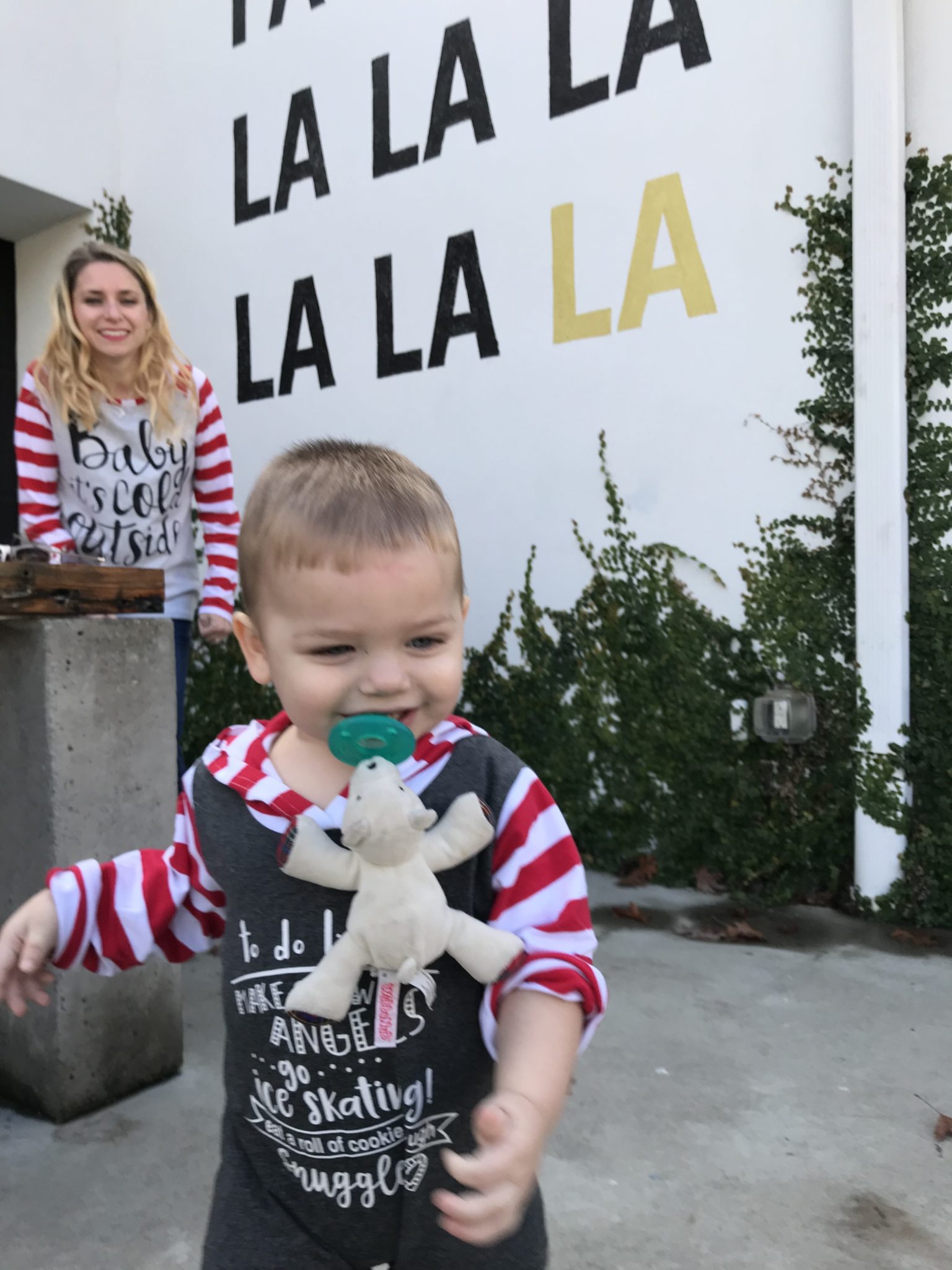 SHOP THIS ROMPER AND MORE RIGHT HERE!