**Hi friends, Several weeks ago, Brandon and I went to Disney. This blog post has been written, scheduled, and images done for weeks. At this time, I have chosen to still post this blog post–not because I'm insensitive to what's going on in our world right now, but because I believe we need a little bit of happiness among all the uncertainty our world is facing right now with Coronavirus. My hope is that you will see this post for what it is–a reflection of a fun time I had with my husband before this pandemic really came to be–and a resource for you to return to at a later time when you may be planning your own Disney trip. I am thinking of and praying for all the families, employees, businesses and everyone else who are forced to make difficult decisions right now. Thanks so much for being here.**
Don't tell my kids, but Brandon and I went to Disneyland for the day last week! It took us 34 and 35 years to experience Disney…but it was worth the wait!
Because we were able to sneak away and do Disney kid-free (thanks Ma and Grandpa!), we were able to really see and do a LOT! Even though we had a couple hiccups (rain started about 6 PM, the new Star Wars ride broke right when it was our turn), we rode everything that we knew we HAD to, and felt super good about what we accomplished.
Here's what I think is the best advice for a newbie at Disneyland!
1.Buy the park hopper ticket. 
Disneyland actually has two parks…Disneyland (which is your regular Disney) and Disney California Adventure Park. If you like thrills and are able to swing the cost of the park hopper, buy the access to both parks. We actually LOVED Disneyland (and if you can only choose one place, do Disneyland!), but two of our favorite rides happened to be in California Adventure Park (Incredicoaster and Guardians of the Galaxy). We didn't spend a whole lot of time in the California Adventure side, but it was fun getting to walk around Cars Land.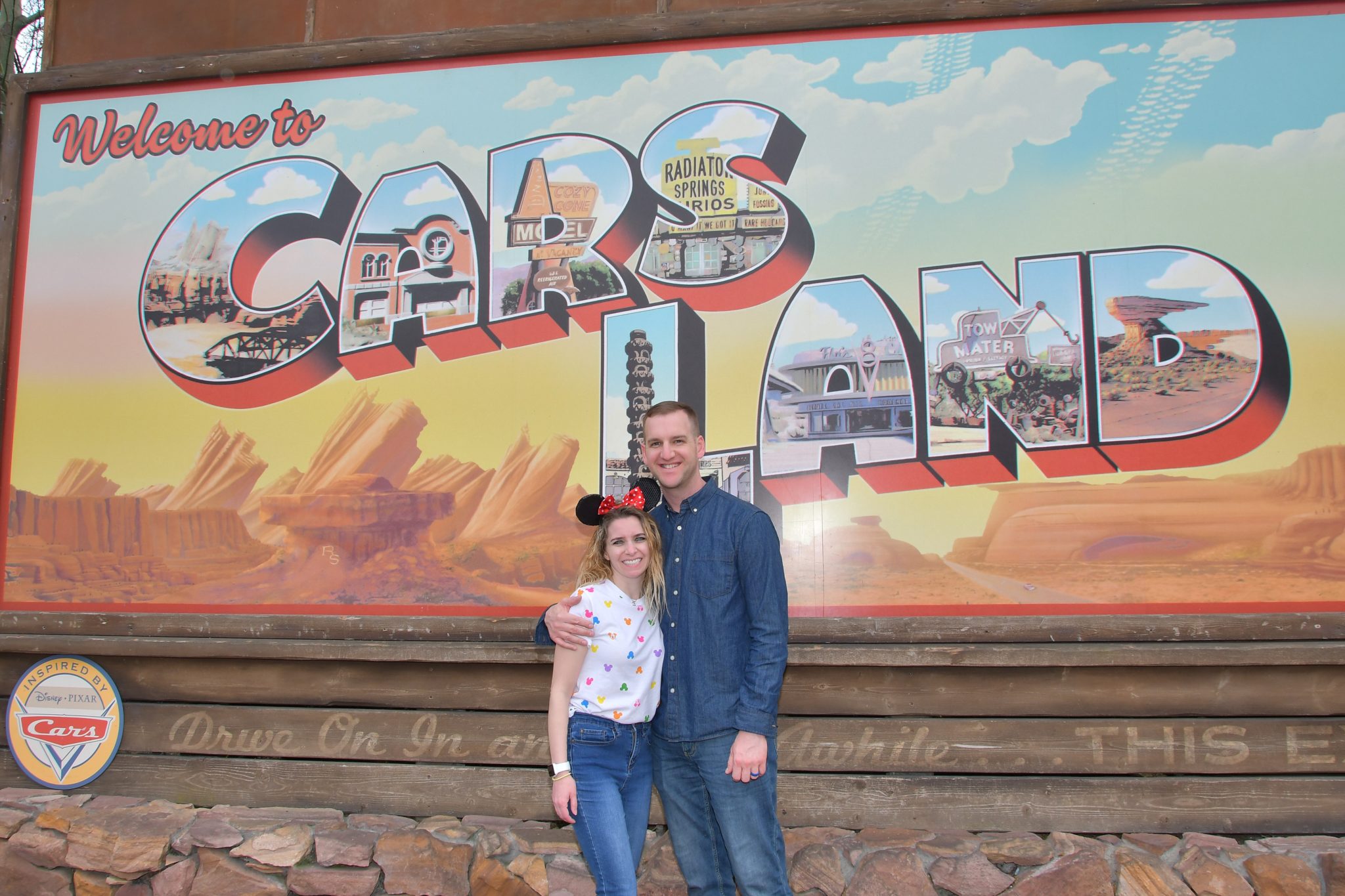 2. Buy MaxPass
Okay, I know…you're like, please stop making me buy stuff! BUT: MaxPass was the JAM. It's $20 extra per ticket, and sooooo worth it. With MaxPass, you can do Fast Passes right on your phone, so every 1.5 hours you get to just use the Disneyland app and schedule your next ride, from right where you're standing! My understanding is that without MaxPass, you can still do Fast Passes, but you have to go find some sort of Fast Pass kiosk and do them there. ALSO: with MaxPass, you get the photos they take! There's a few rides with pictures and then also they have employees stationed throughout the park to take pics in cool places like in front of the castle.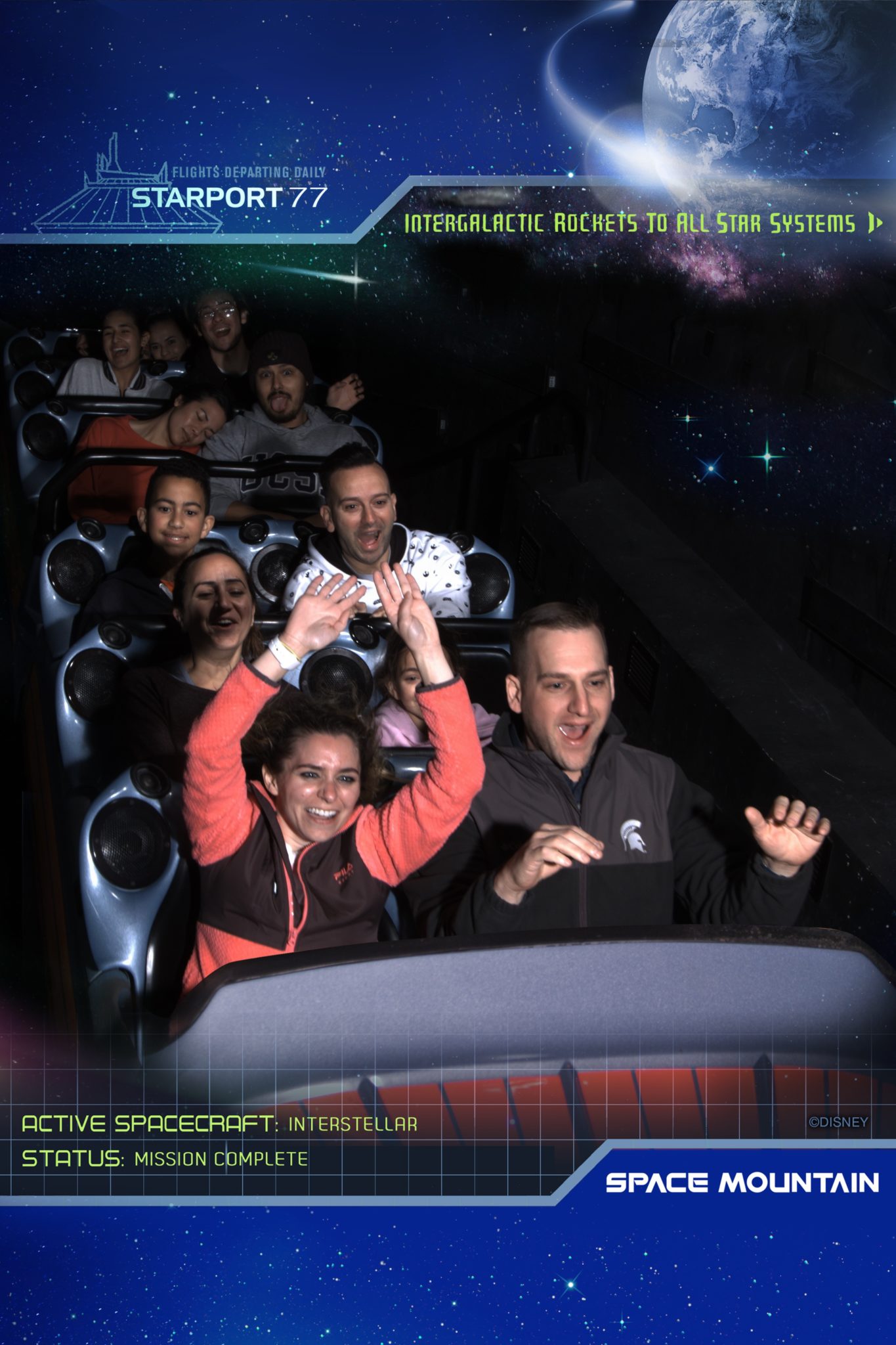 3. BYOE
Bring your own "ears" you guys! I bought Minnie ears before our trip from Kohl's for like, $7. At Disney, they are $30. And if you think you might want them, you will…because almost every woman and child (and some men too!) had them. Same goes for a Disney shirt. I bought my shirt from Target beforehand, and then I didn't feel the need to buy a super expensive shirt or sweatshirt while I was there. Lastly, bring your own water. We brought 2-3 waters with us and didn't end up having to spend any money on water. We did buy our lunch there though!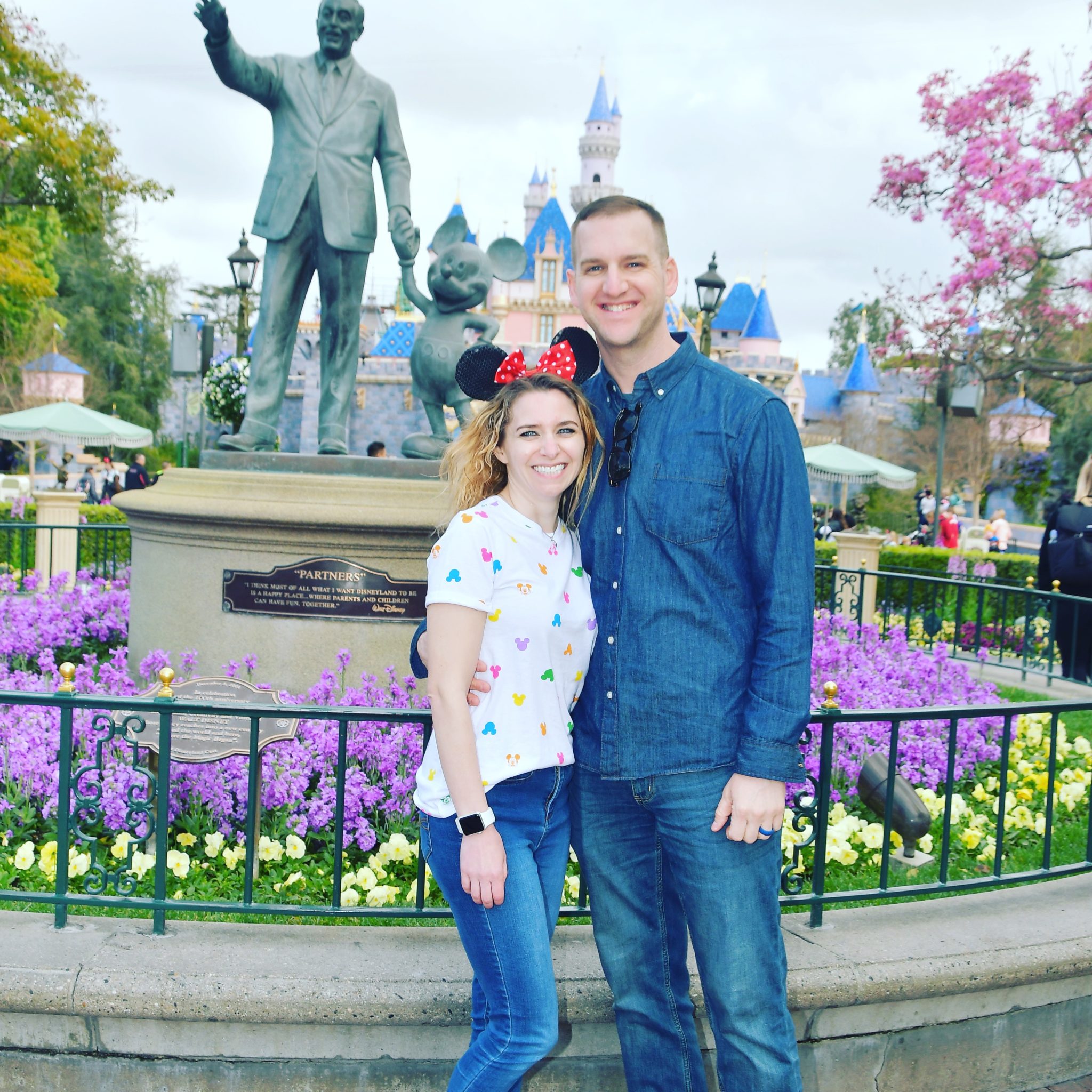 4. Scope out the popular rides and use your first few Fast Passes for those.
We had no idea what we needed to ride, but once the park opened and the wait times loaded…it became clear pretty quickly! So we used our first Fast Pass on Space Mountain, and then every 1.5 hours we would pick another one that had a long wait time that we knew we wanted to do. If you have any non-negotiables, start there because the lines seemed to peak between about 10-2. So once we got our first Fast Pass time, we started waiting in lines for rides with shorter wait times that we knew wouldn't conflict with our Fast Pass time. We tried to find things with 30 minutes or less waits and do those ones–which worked pretty well! We did have to wait awhile for the Matterhorn Bobsleds though. 
5. Don't be afraid to be a kid again.
Seriously–we laughed, screamed on rides, got our picture with Goofy, I wore ears. We rode as many of the thrill rides as possible, and ended up a little short on time for things like meeting Princesses and seeing Mickey's house. But you know what? Our day was basically perfect. We enjoyed being on no one's timeline, picking out the things our kids would have never wanted to do, and staying for the parade just to see what it was like. (It was amazing!) At Disneyland, it just feels magical and fun…so whether you decide to take the kids or leave 'em behind like us, you're going to have the BEST DAY!!!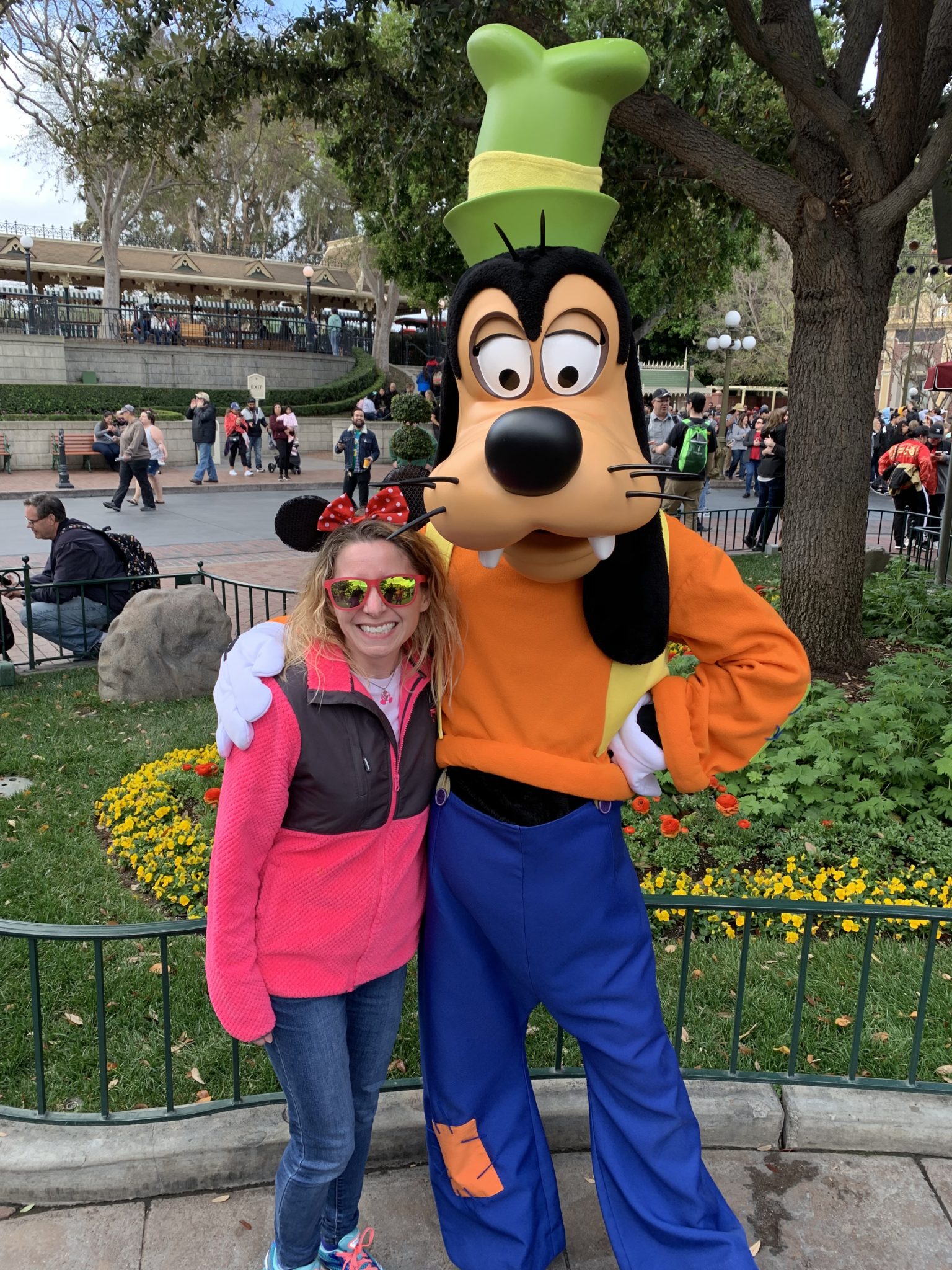 And here's my last (bonus!) tip: If you want to ride the new Star Wars Rise of the Resistance ride (and trust me…you DO WANT TO!!), get to the park early. Of course, that's if you are reading this blog post in a timely fashion..I'm going to imagine that one day, you won't need a boarding group to get on the ride 😉 Once you get into the actual park at opening time, you have to use your phone to try to get a spot in the boarding groups. We did not get a boarding group when we entered the park…but something in me told me to refresh and try again. And lo and behold…we got standby! By late afternoon, we got a notification that we had made it on! (And then, it shut down as we arrived…but don't worry, eventually it re-opened and it was worth alllll the hastle.) It's basically more like being in the movie than going on a ride. I haven't watched a Star Wars movie in years and I still loved it.
Have you ever been to Disneyland or Disney World? What's your best Disney tip??