Earlier this summer, I saw all sorts of summer bucket lists on social media. I never bothered to make one, but with mid-July upon us, I started thinking about how I could make the most of the rest of summer for our kids. Harlyn starts Kindergarten in less than a month, and it feels like summer is just flying by.
Before it gets too late, I really wanted to be sure to soak up these precious moments and give my sweet babies the best next few weeks I possibly could.
1.Play with your kids
If there's one thing I've learned about my kids, it's that spending time playing with them means the absolute world to them. So even though it's far too hot for parks and leisurely walks, we're still making sure that we're devoting time to some air-conditioned play inside. Whether it's Barbies or doctor or trucks, getting down and playing with kids is some of the best quality time you can have.
2. Get wet
Bust out the sprinkler or baby pool and get wet! Or if you have a real pool then you get to do this one and not feel utterly ridiculous in front of the neighbors. 🙂 But our kids thought it was the most fun thing EVER when we put our bathing suits on and played in the water with them.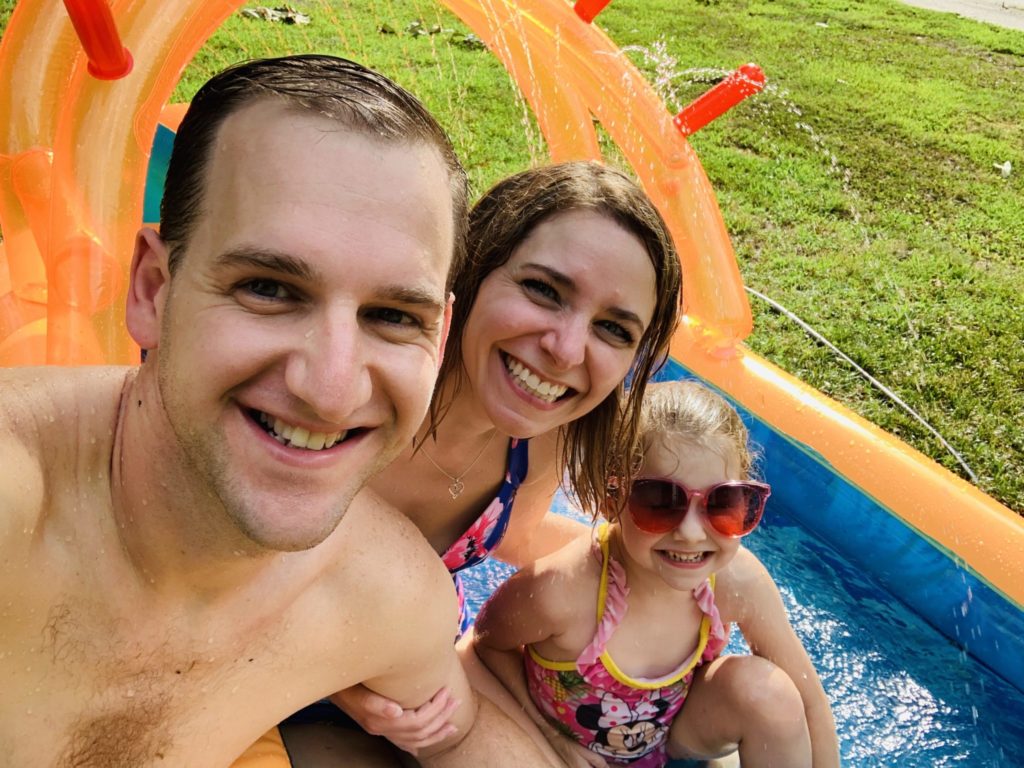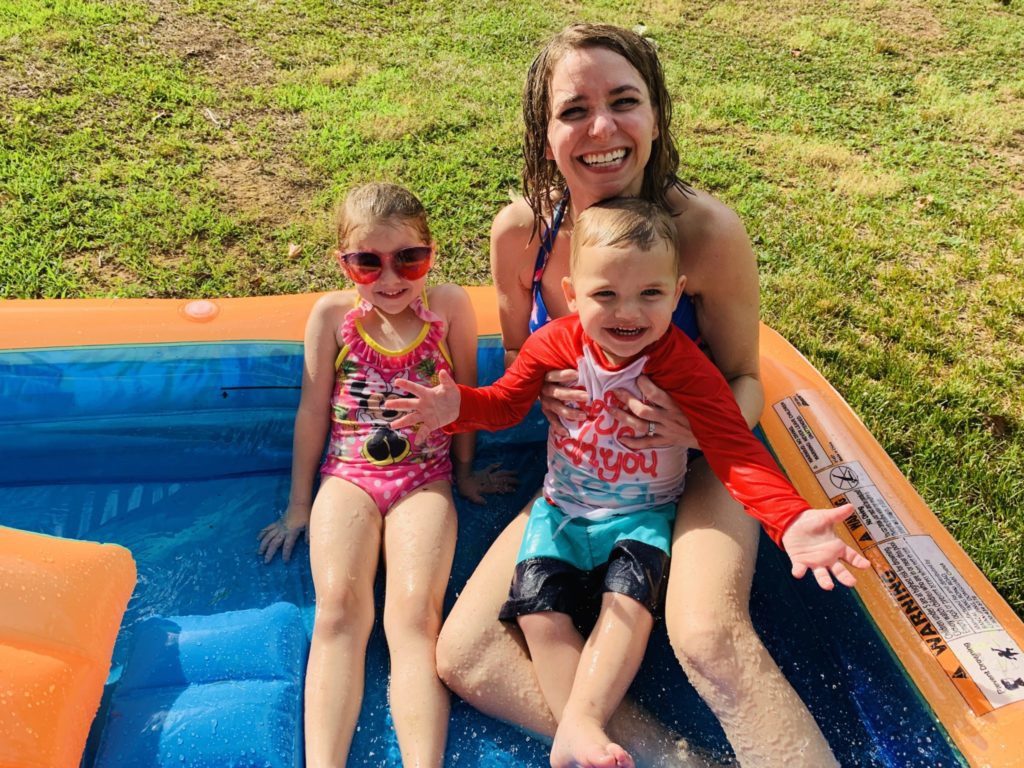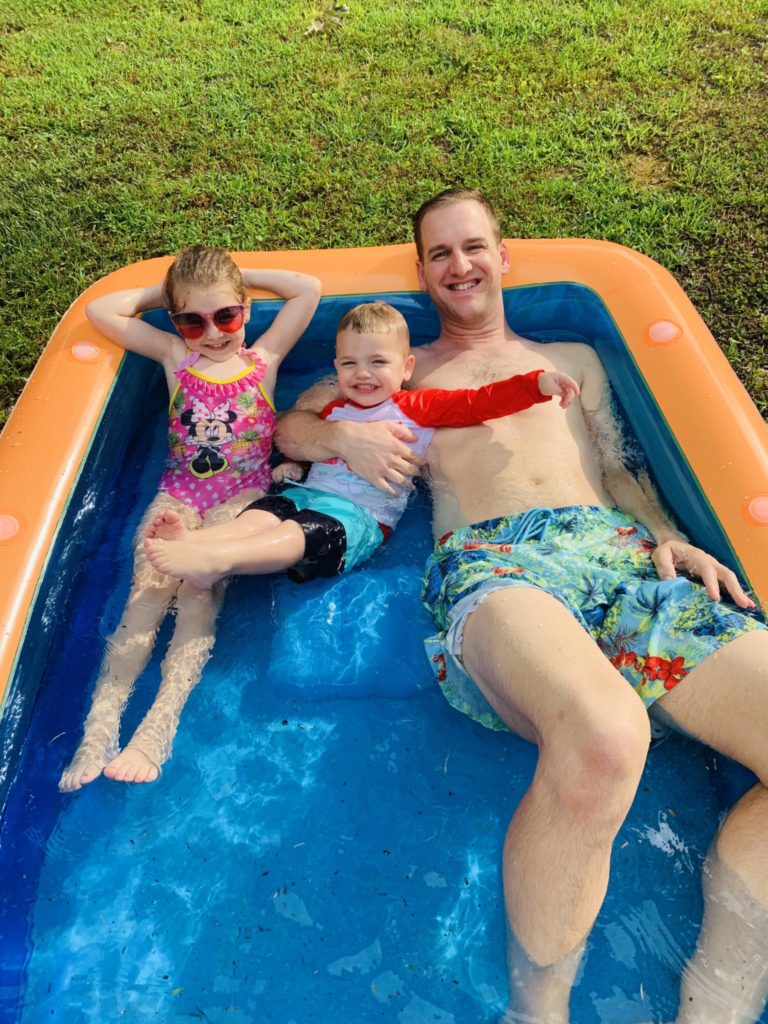 3. Go get ice cream
If going to get ice cream doesn't scream summer, well, I don't know what does. There have been a couple Fridays where we picked the kids up and instead of heading home for dinner, we got ice cream instead. Harlyn and Maverick think it's pretty fun to eat dessert before dinner (and so do I!). 
4. Plan a getaway
We live about 2 hours or so from the beach, so this is a little easier for us than for a lot of people. But even if you can't make it to the beach for the end of summer, plan a little family adventure. Maybe it's a night at Great Wolf Lodge (I hope we will one day get to take our kids there) or maybe it's a night away at a regular hotel with a pool. Or if none of those things are in the cards, there's always going to see a movie or planning a fun little staycation. I think when Maverick gets a little older, it would be fun to "camp" in our living room some time! 
5. Do sparklers
So what if the 4th is already over? We've got a couple boxes of sparklers left, and I know we'll be using those up sometime soon! There's just something about letting your kids write their name or spin in a circle with a sparkler…it just brings back childhood for me.
6. Have a water balloon fight
Need I say more?
7. Make s'mores
We're heading to the beach in a couple weeks, and we will most certainly be bringing s'more supplies. Hopefully, the kids love them as much as I do!! If they don't I guess I'll just have to eat theirs too. Darn.
8. Go to a new (or a favorite!) park
If your weather is a little cooler than ours, you could head to the park for a picnic! We love the parks in our area and in the spring and fall we try to head to our neighborhood park as much as we can! Right now, it's pretty much always too hot, but in the rare event it is decent outside, we get out there to swing, use the sandbox, and slide!
What are your favorite things to do in the summer months with your kids?