I've had the BEST luck finding spring clothes from Walmart this year! And I'm going to let you in on a little secret: everything is so cute that actually, Brandon (our designated Coronavirus shopper) has picked out every single item for me. I've returned NOTHING. Both Walmart and my husband are speaking my spring/summer clothes language!
Here's what I've gotten, worn, and LOVED from Walmart this year. It's all so bright, happy, and super affordable. Which is all pretty perfect for the times right now!
(This post is totally NOT sponsored. I just really liked Walmart's selection these past two springs!)
I've worn this shirt on weekends and for casual Friday at work. It's just adorable and makes me feel so springy.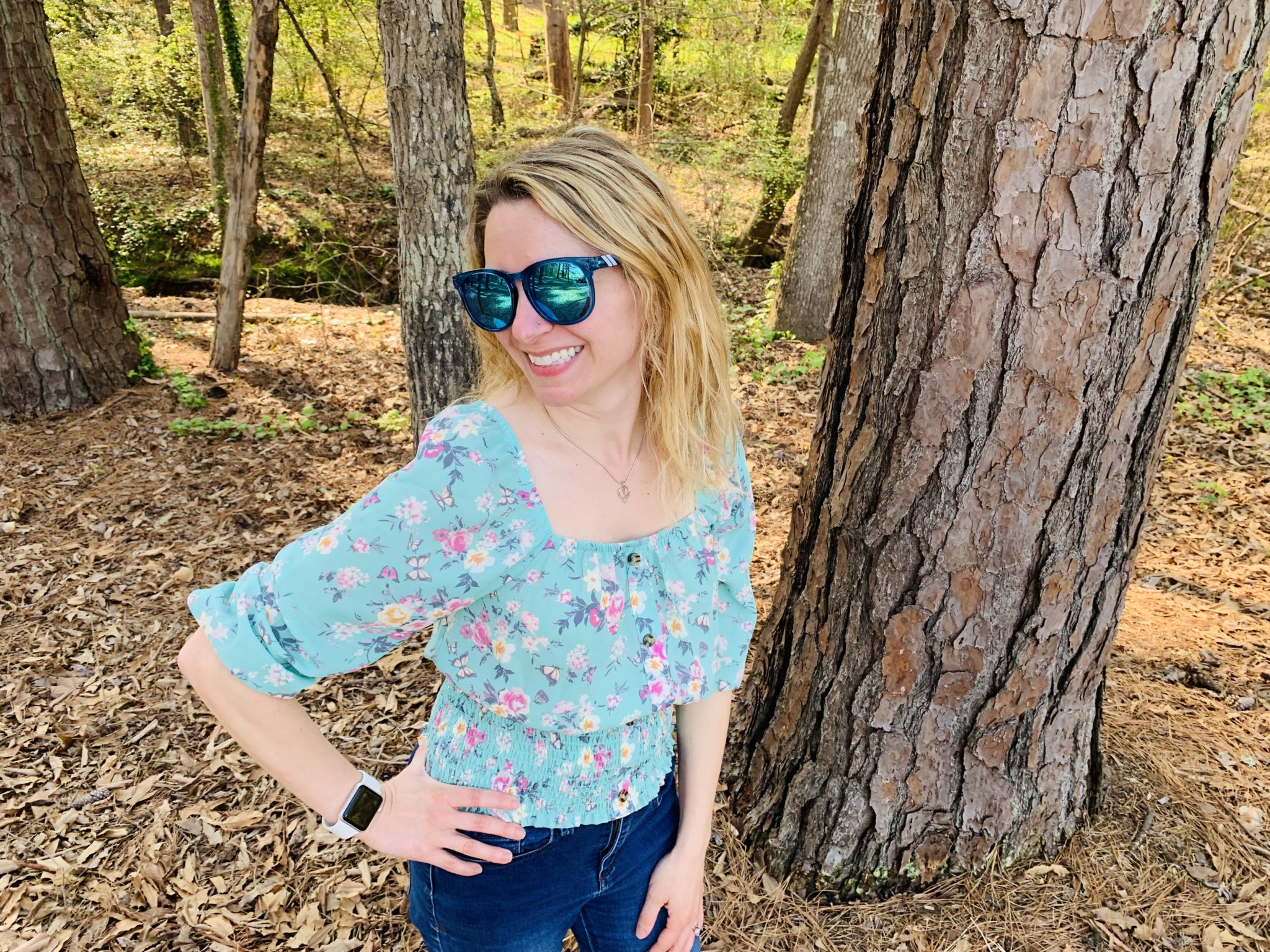 I didn't think I would pull these off when Brandon first brought them home, but once I wore them, I loved them!! (and psst! The shirt I'm wearing is also Walmart but I couldn't find the link!)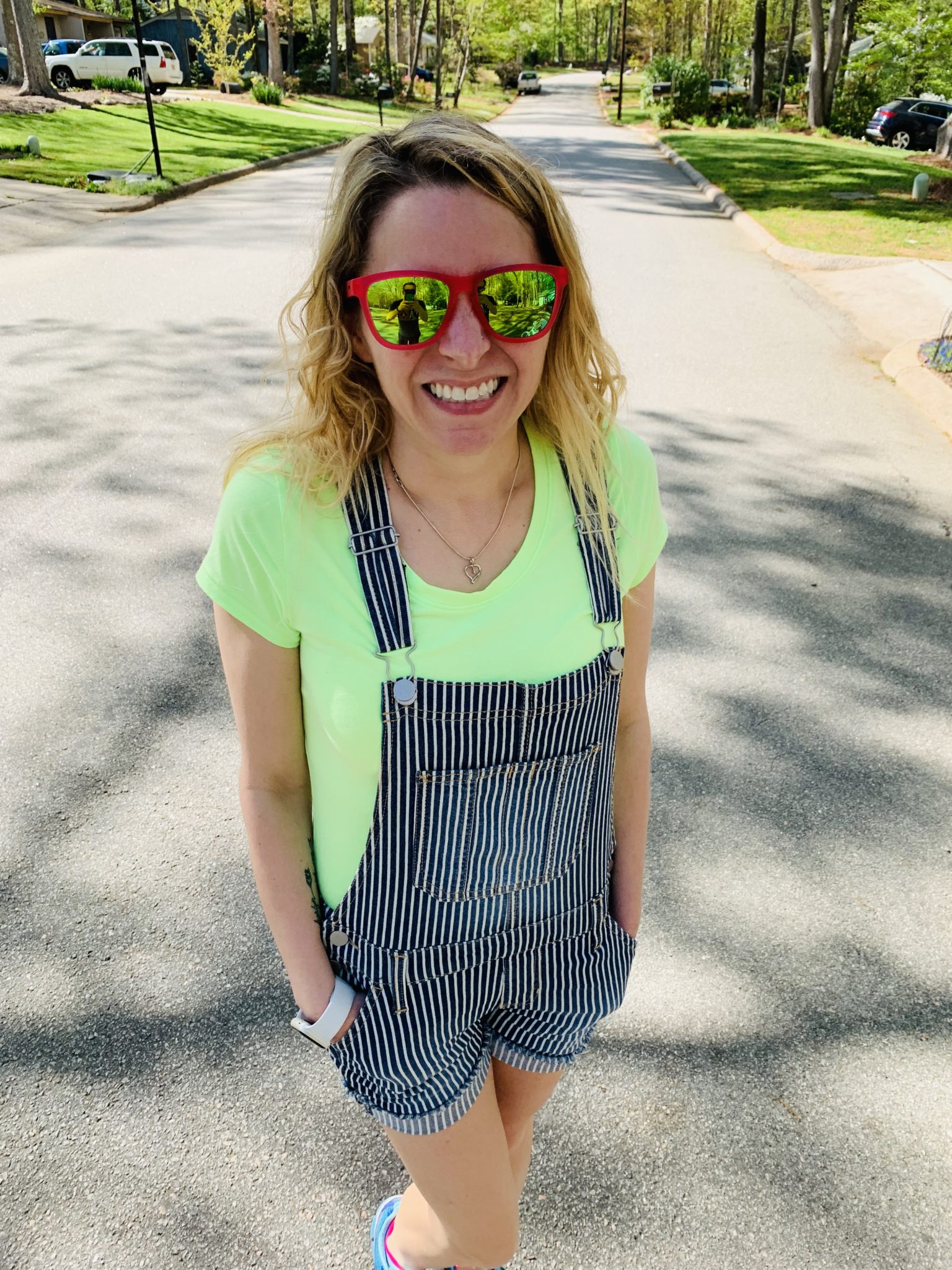 These shorts are cuter and brighter in person. Such a fun and easy thing to throw on with any cute top!
This dress is so comfy and easy to throw on to look cute and put together with no real effort!
I have an embarrassing amount of Walmart pajamas. #cantstopwontstop Online or in store, there are so many cute tops and bottoms to put together! Love, love, love!
Seriously, don't judge me on the pajamas.
Every night after work, I kept wishing I had some "play clothes" to wear when I wasn't going to be running. I felt like all I had was either jammies or running clothes. So Brandon picked me up three pairs of these in different colors to throw on whenever I need to be ready to do bikes, chalk, or the sandbox with my kids!
And of course, a new bra or two can really be a mood booster! 
I've also found some other cute shirts and stuff that for whatever reason, I couldn't find on the Walmart website. But head to your local Walmart or just browse online from home because there are just endless options! 
Getting cute clothes that fit well and don't cost an arm or a leg is totally possible! I hope you enjoyed these Walmart finds! 🙂