A few weeks ago, I blogged about my spa day getaway with my BFF and how moms need breaks (if you missed that post, it's HERE). In it, I touched on the fact that moms really do need rest and time to relax, but it can be super hard to do. Today, I want to revisit the subject in a little more depth, and share last week's Michigan trip with you while I'm at it!
I guess we can start with some brutal honesty on my part, shall we? I'm not a natural-born mother. I don't feel like I motherhood is my sole purpose and that it fulfills all my dreams. And I'm not saying that in the "please, oh please everyone, tell me what a great mom I am." I'm saying it because I need you to feel okay if that resonates with you. I know that my children love me. I know I meet their needs. I know I'm at least an average mom on most areas of motherhood, and in some areas I'm super good.
But it doesn't come easy for me.
I KNOW there are moms around who just flourish in motherhood. You know what I mean right? You're out and about and you see a mom who just seems like she was made to be a mom. Like, she's either THE. BEST. ACTRESS. EVER. or there's some serious natural instincts in her. Or you have a mom friend who has an easier time than you seem to. It's not that she's perfect and you're not, or that you yell and she doesn't. It's something you just feel—you work a little harder at mommin' than she ever needs to.
It's not even that these moms make me feel inadequate, because most of the time, they don't. It just takes more out of me to "do motherhood" that it does for them. Maybe it's that I'm an introvert, and being a mom is harder on introverts?? I have no idea. Just thinking aloud here, friends.
So anyway, I need breaks. I need time away from my kids. And I generally wouldn't have had two breaks in a row, but that's just how my spa day and Michigan trip played out. I'm not mad. Somehow, in the past year I've seemed to have more opportunities for kid-free time than I've had in the whole almost 5 years I've been a mom. I'm honestly not sure if that's coincidence or Brandon and I subconsciously figured out it's good for me to be away and made it happen.
One of my favorite ways to take time off from my job as MAMA is to head to Michigan, where my own mom is. Because no matter how old I get, my mom still loves to take care of me…and even as a grown adult woman, it feels so nice.
So last Thursday, I boarded a plane to Detroit. The flight was easy, I read my book the whole time (reading uninterrupted?? A fantasy come true!), and my step dad picked me up from the airport and we headed back to their house which is probably about an hour away. After a nice car chat, I situated my stuff in the guestroom and camped out on their couch in the living room. For FOUR HOURS. I seriously watched The Hallmark Channel for four hours straight, and it was glorious. I didn't even move til my mom got home from work. 😉
And of course, she brought me one of my favorite Welcome to Michigan meals…a VG's chicken salad (reminds me of my high school days and friends…sigh), and John's breadsticks (also reminds me of high school, actually).  I headed to bed pretty early to read a little and get some extra zzz's.
Friday morning, my sister rolled into town. We got ready and went to lunch at a restaurant they said I had to try called Honcho's. If you ever find yourself in Clarkston, MI, you need to eat there. It was SOOO GOOD. We had the best, most leisurely lunch, and although I did miss my little family in NC, I remembered to count my blessings because I don't get many lunches where my kids aren't whining/stealing my food/interrupting me.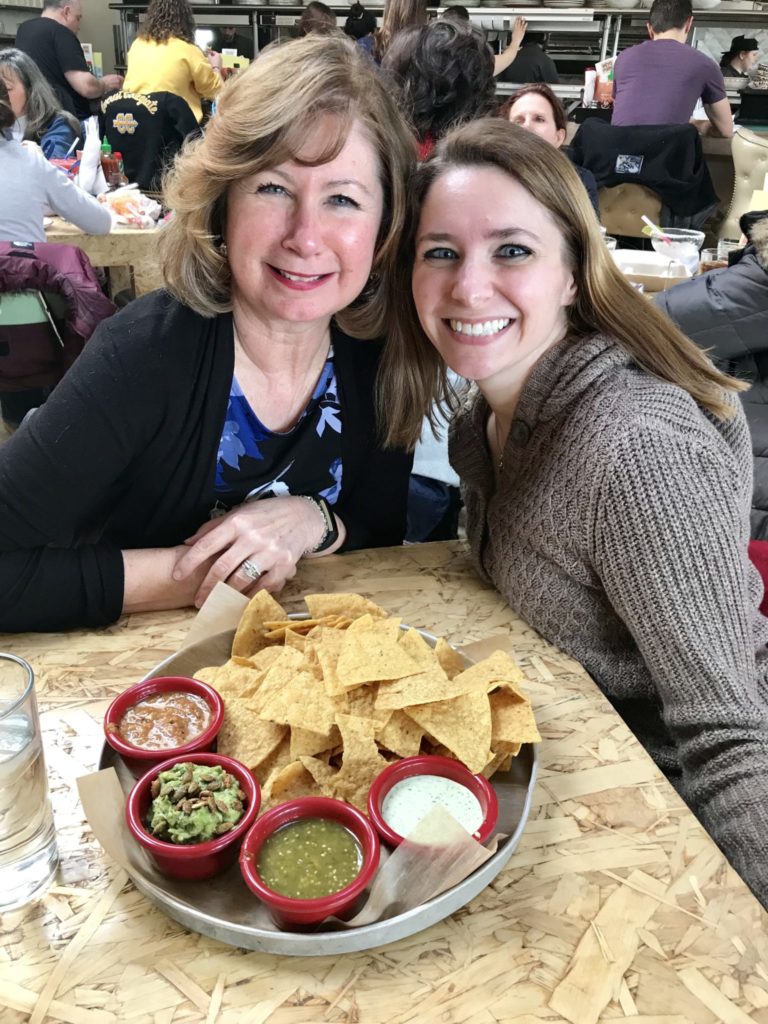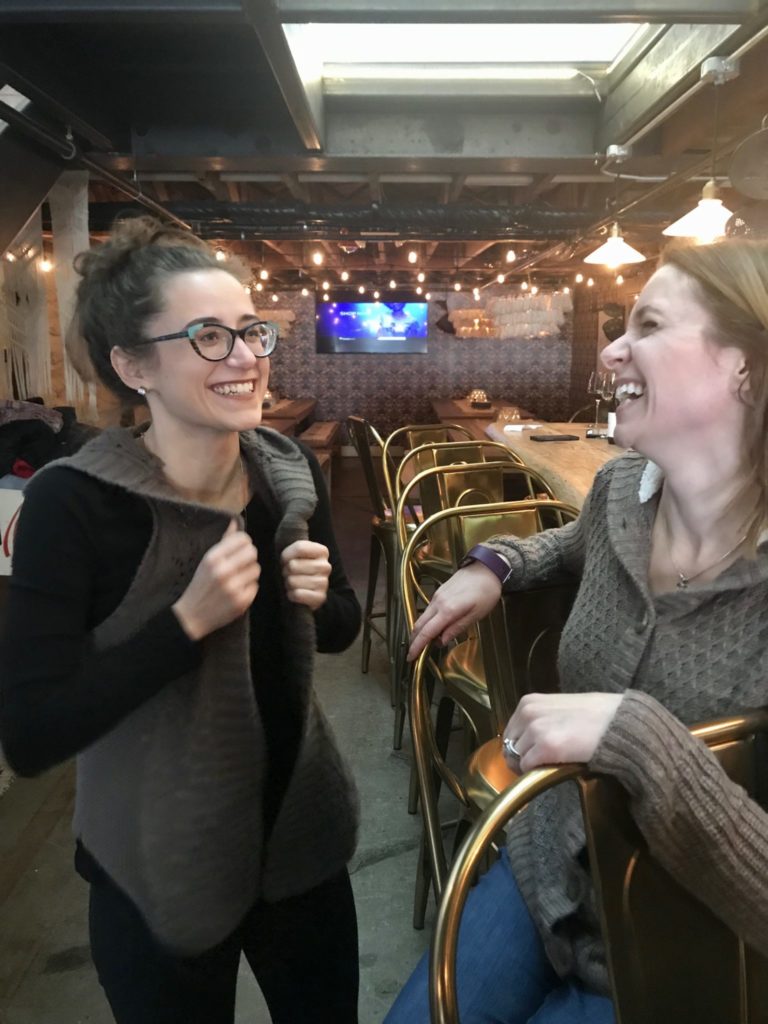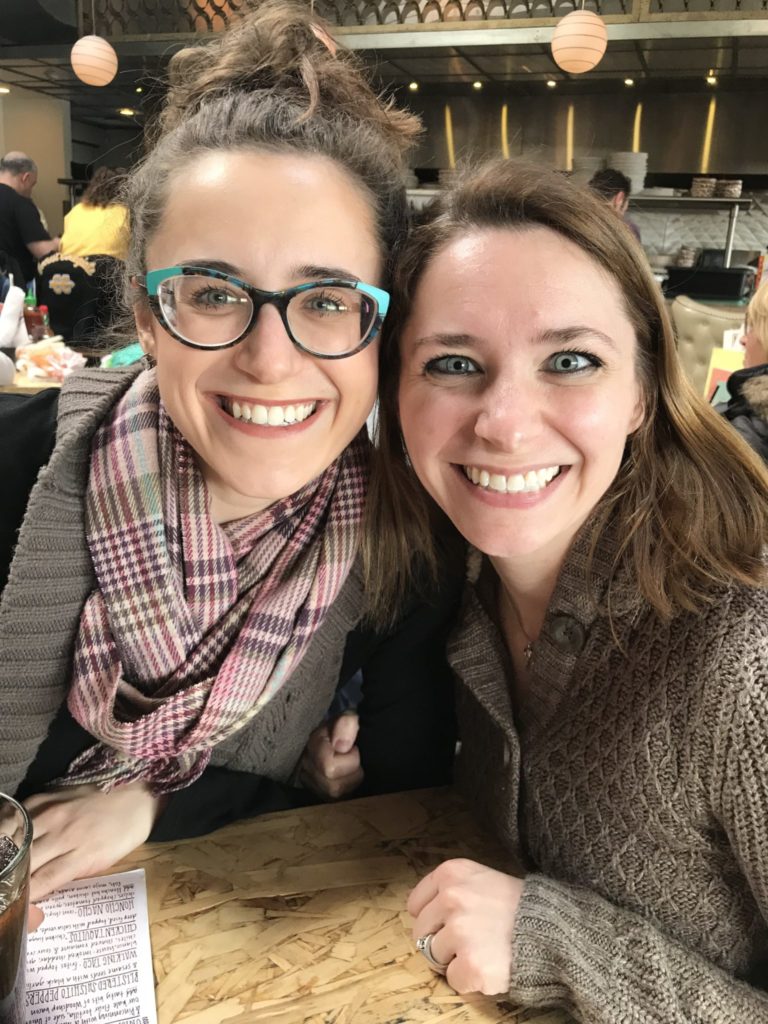 After lunch, my mom wanted to show Liv and me another adorable restaurant, so we walked there and my mom just asked the lady if she could show us even though we weren't going to eat. And she said yes! So here's the thing: the restaurant is called The Fed and it is a old bank!!! So like, you can have a little part in "the vault" and it's seriously the old vault with a table and cute chandelier. And then…the downstairs. If the upstairs isn't cool enough…oh man…the downstairs is like Instagram GOLD. Honestly, while we were there doing some IG pictures, other women were also there doing Instagram pics too. Which was kind of cool because I didn't have to feel like a total moron making my mom and sister take a thousand pics. Anyway. The downstairs bathroom has the little lockboxes still. And it's just fun. Here's some pics so you can see what I'm talking about. We stayed wayyyy too long for 3 women not even ordering a drink!! Again, if you find yourself in Clarkston, GO TO THE FED.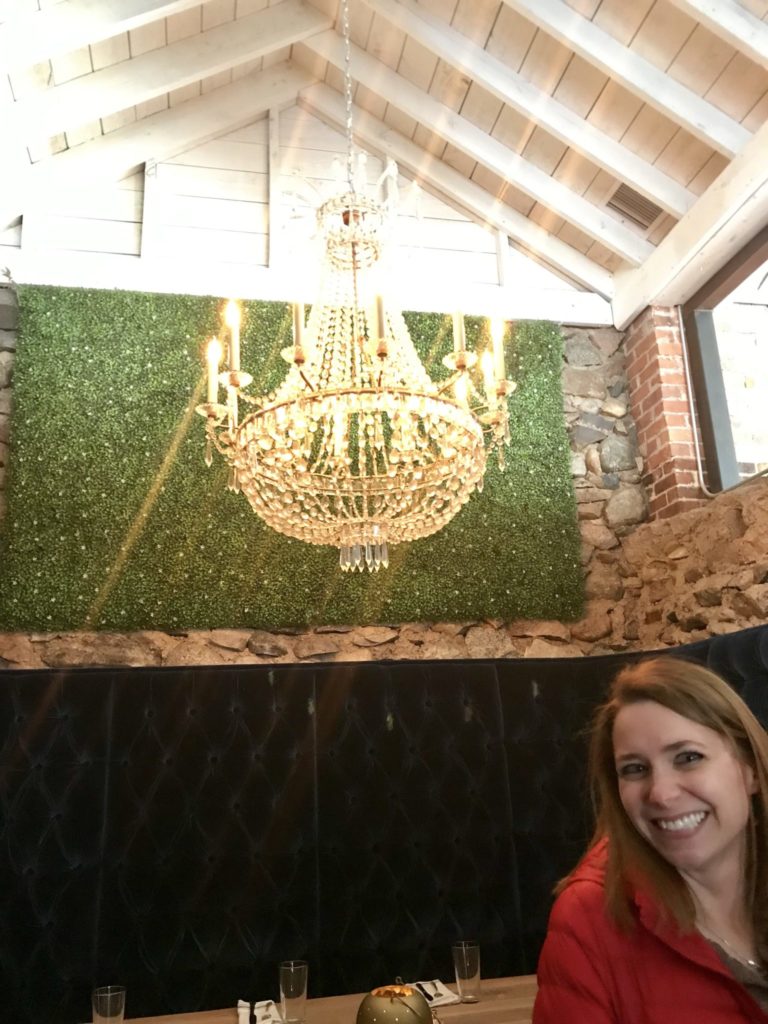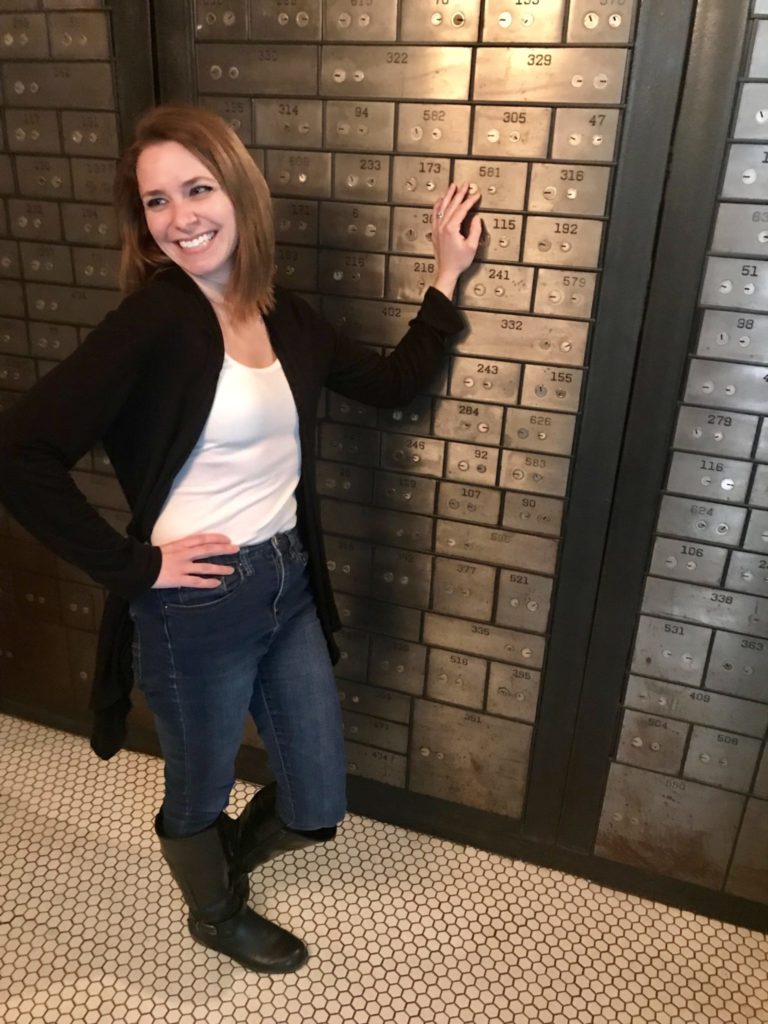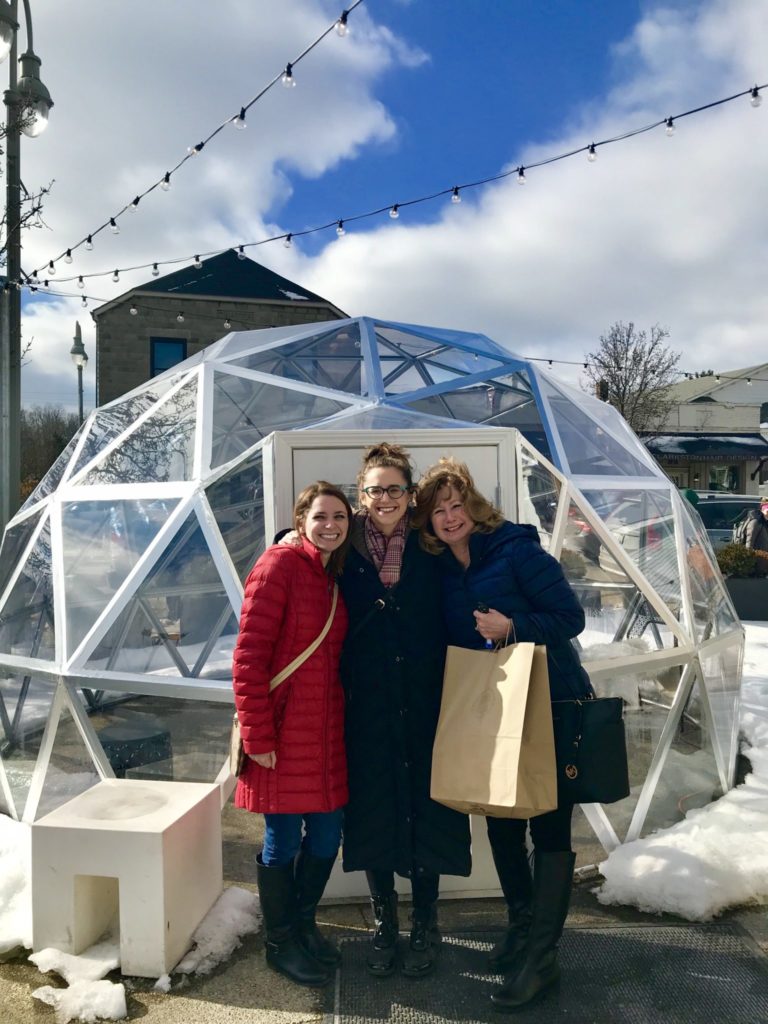 After the Fed, we hopped in the car to do some shopping. We went to Nordstrom Rack, Kohl's, Michael's, Starbucks…and I got a cute sweater at Nordstrom Rack so…thanks, mom!!
Then it was time to head back to my mom's house, where we watched movies and made fudge. And you guys. THE FUDGE TURNED OUT. AGAIN. If you don't hang out with me much here or on Insta, you may not know that my mom, sister and I tried my grandma's fudge recipe for years, always failing to get it right. We'd always either have it not harden or it would harden before we could get it to the pan. But….in December, it turned out. And on our repeat attempt last week, we did it again. Okay. My mom did it again. Liv and I aren't brave enough to be the ones to determine when it's time to stop stirring and start pouring.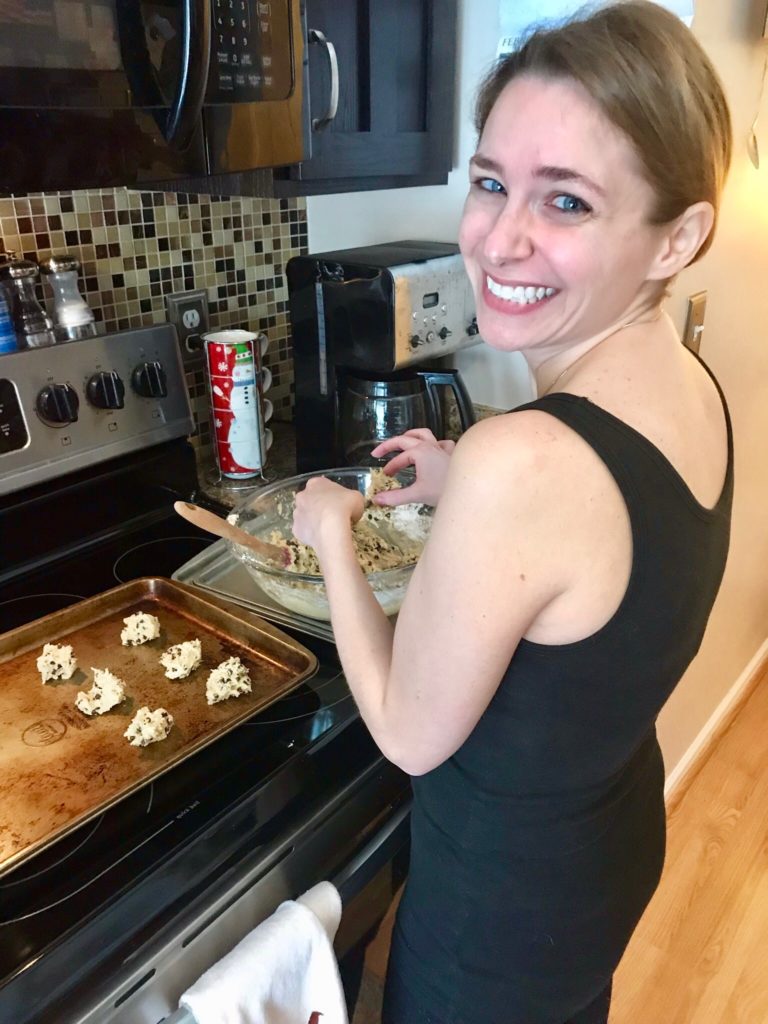 Saturday, my mom had my aunt and uncle come over for a pizza party, and Liv's boyfriend Jason was able to come too! We enjoyed a small little gathering (I promise we did invite other family members, it just didn't work out!). Then, somehow, it was Saturday night and I needed to get on a plane the next morning. Thankfully, Liv's apartment isn't super far from the airport, so I got to spend the night with her on my last night! We ate Del Taco and watched a little TV before calling it a night because it was gonna be a very early morning.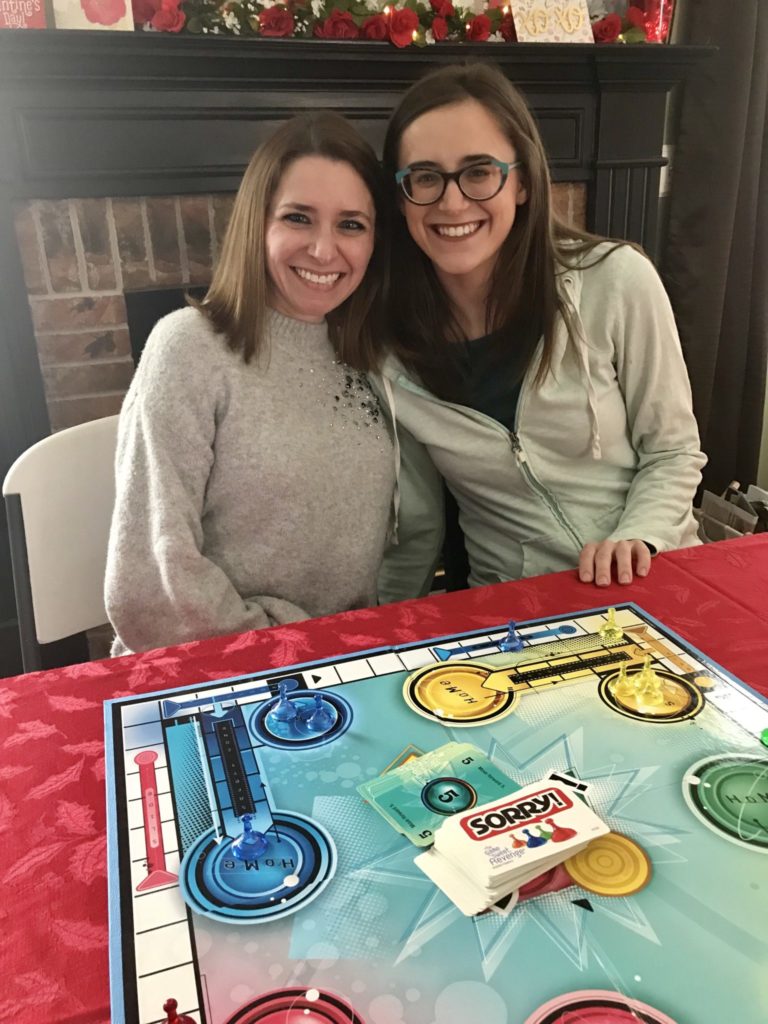 Sunday I got back to Raleigh by late morning and it was time for groceries and gearing up for the new week. I was so happy to have been able to go to Michigan for a wonderful weekend, but very excited to be back with Brandon, Harlyn, and Maverick! We enjoyed family time all together, and then Sunday night we snuck away to Chili's, just Brandon, Harlyn and me, while Mav got to go to Ma and Grandpa's!
I'm so thankful for my family—a husband who "gets me" and knows I'm at my best when I have down time and am able to recharge as an individual. Kids who (mostly) behave for Daddy when I'm gone. My mom and sister who take time off from work to hang out with me. My step dad who will pick me up, drop me off, make me cheese and crackers, let me take over his house and his TV so I can chill, and let me steal away my mom for a few days. 😉
Because it really is difficult to find time without the kids. And even when you do, you feel almost guilty for it, until someone reassures you it's totally okay to need time off, and you'll be an even better mom when you've refilled your own cup.
Today, dear mommy friends, just know that it's okay to take time off. A few minutes for a good book, 30 minutes for a bath with a candle, a day with a girlfriend, or a weekend away…whatever form your relaxation takes, you've earned it!