I'm so excited to share with you today some super cute budget-friendly spring clothes!!
And you'll hardly believe me when I tell you where I had such great luck shopping: WALMART.
So, backstory: A million years ago (ok, maybe like 8) I bought a few things from Walmart and was NOT impressed. It was mostly workout stuff, but they got super stretched out and pilly right off the bat. So I never really thought about buying clothes there again. But then this spring came, and Brandon kept telling me how cute Walmart's clothes were (he usually does the grocery shopping while I stay home with the kids). So this past weekend, we decided to all venture out to Walmart to look at some clothes! And man, I had all the luck!! EVERY SINGLE THING I BOUGHT WAS UNDER $15! Amazing!
You ready to see these super affordable, adorable clothes??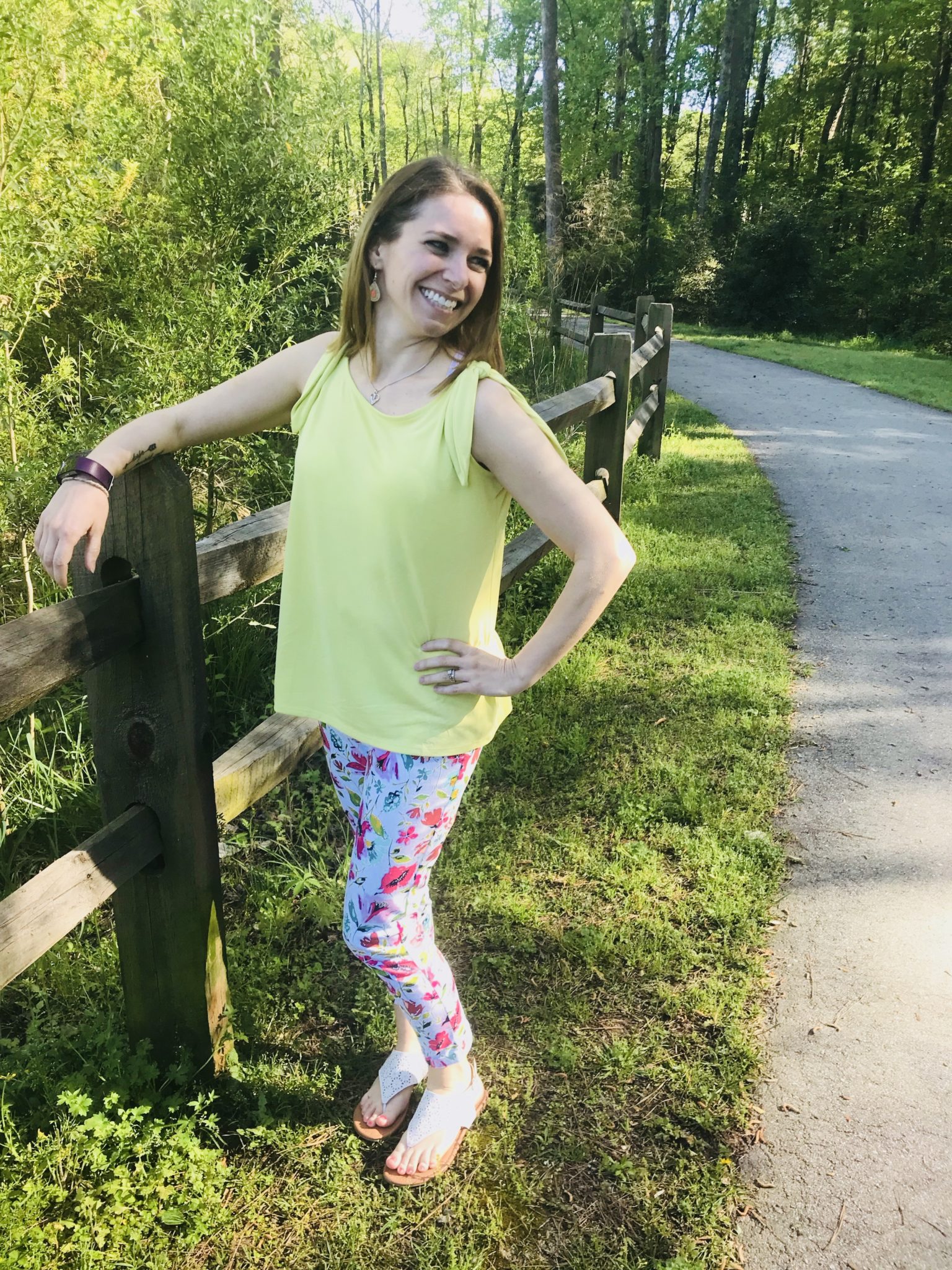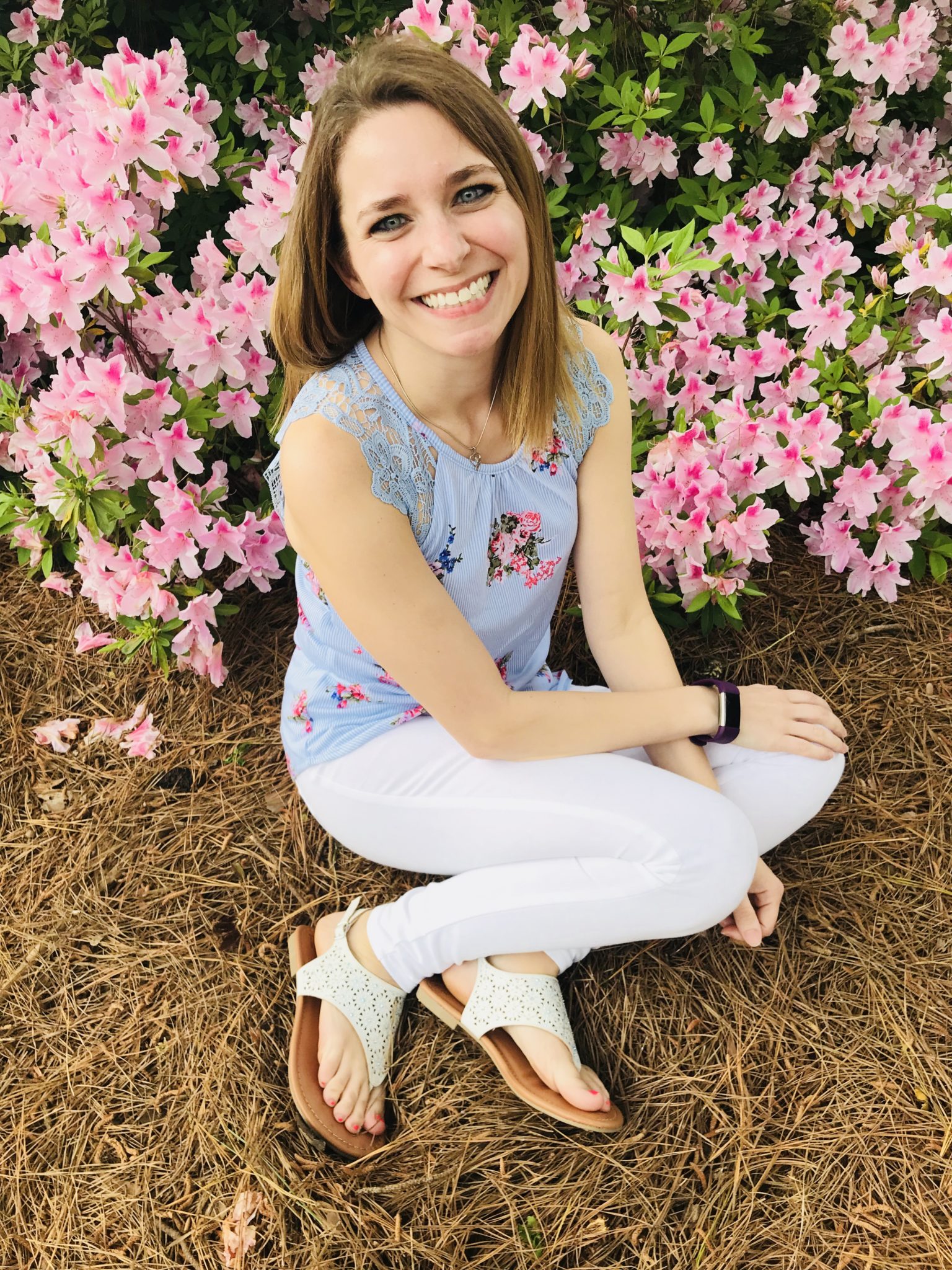 White Jeggings (similar) $11.96
In full disclosure, I wouldn't normally have paired this next look together (the flowers on the top are reddish and the shorts are HOT pink) but I was running out of time for this post! 😉 I will most likely wear the top with the white jeggings, and wear the shorts with a white or black tee!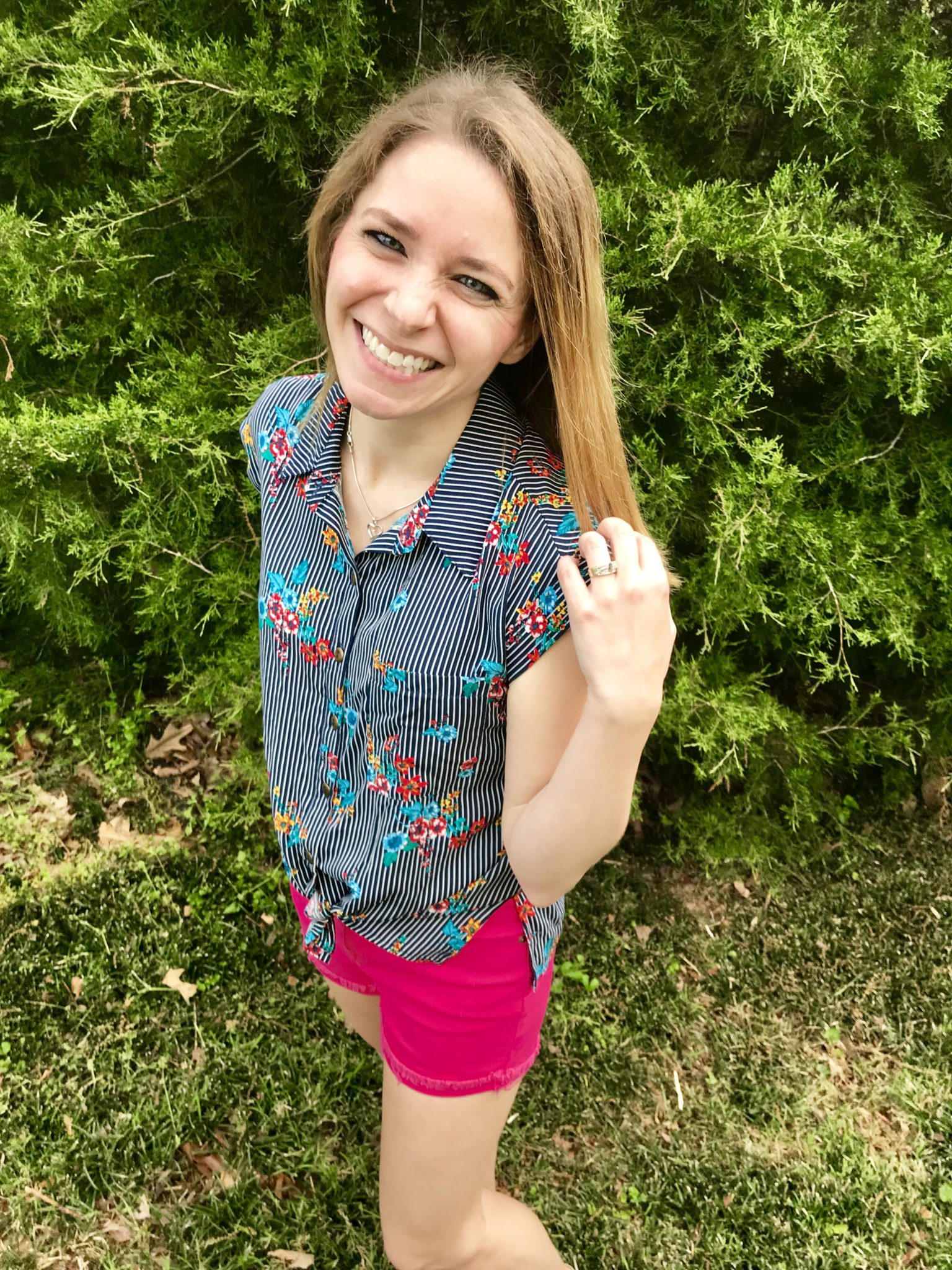 I wore the first two outfits to work this week, and the shorts Sunday after church, so all of this is comfortable to actually WEAR. The darker blue top I have on today with dark blue work pants, and I'm liking this shirt too.  I also got compliments all week, so I think my Walmart trip was a success!
What do you think about Walmart's clothes this spring season? Have you found anything I should snag?