Today, I'm so very excited to share our FAMILY PICTURES!!
Listen. The "family picture" we have on our mantle is about 3 years old. It's not that we haven't had pictures taken since then. We have! We had family maternity pics when I was pregnant with Mav, and newborn pics, and fall pictures. But somehow, our mantle picture just never got updated. #thisaveragemom
Before we get to the pictures, just a quick note. If you are local (Raleigh, NC or surrounding areas), you need to check out DVOC Photography (@dvocphotography). Tamisha did our newborn pictures for Maverick, and we never looked back. She's done all our pics since then. She's fun, funny, and so relaxed. If your kids are hot messes, she will work through that!
Also for my local girls: go see the sunflowers next year (I hear they are wilted now, so you've got to wait a whole year). It's so beautiful!
And now…"Best Picture Award" goes to…..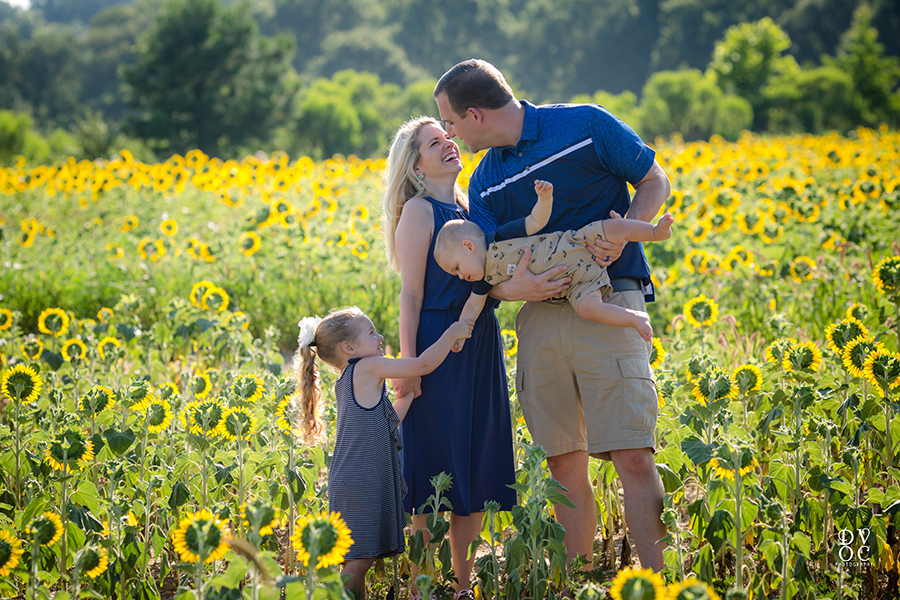 This one. If this picture doesn't scream PARENTHOOD, I don't know what does. 😉
Kidding aside though, here are the "pretty" ones. I love this cute little family of mine! I love that our son goes to bed so early that we couldn't even do pictures in the prime evening hours and had to do them with our backs to the sunflowers. ☺ I love that we found a photographer who is willing to sweat in 100+ degree weather/ZERO shade areas at 8 AM. I love that we were able to capture these moments. I already know I'll look at these pictures a million times.