This past Sunday, Brandon and I completed our 2nd half marathon. And quite honestly, it didn't go as either of us expected, but in different ways.
Now that we've run 13.1 miles twice, I think I have a solid understanding of what it feels like to train for, and complete, a half marathon.
So what do you need to know if you're considering running a half marathon? So glad you asked! 😉
1. Race day adrenaline is very real.
The atmosphere of the race, all those thousands of people running right with you, and onlookers holding signs/handing out water/encouraging you, all make a HUGE difference. Prior to race day, we didn't actually run 13.1 miles, because we knew if we could run 10, all the race day excitement and adrenaline would carry us through those last 3 miles. It's also what enables me to run faster than I do at home.
2. Your race day run may be very different from your recent training runs.
Speaking of how I run faster on race day, you can expect that, one way or another, race day will be different from your training runs. Whether you have a great race and go faster than usual and it feels easier than normal, OR you have an off day and are dealing with pain/injury like Brandon was this race, race day is often different. Brandon went into this race expecting to run the whole thing at about a 9:20 pace. But about 6 miles in, he was dealing with horrible hip pain that derailed the second half of the race. Conversely, I was so worried about not keeping up with him based on our training times, that I ran that 9:20 pace easily and felt I could have kept it up for all 13 miles.
3. Your mindset matters.
Once I saw how much agony B was in, I knew I was going to have to be the one to carry us through this particular race. So I made up my mind that I was having a great run, would continue to, and prayed for strength for us both. Once I knew I was going to be the one to stay positive and encouraging, I did just that. Your mind is very powerful, and your mindset influences your outcomes.
4. Your body will hurt…during and after.
I consider myself a runner. Two years ago, I was not. But even as a runner, 13.1 miles is no joke. Even though I run and feel "fit," I still get sore about 6 miles into any run. My legs just want to give up!! But even in the pain and soreness, I just remind myself that running long distances is challenging mentally and physically, and keep going.
5. Having a support system is super important.
This half marathon, I made the decision to stay with Brandon. He told me probably 10 times to leave him behind, but I just didn't think that was wise this time around. Last year, I ended up pulling ahead at about mile 10. This year? I was worried that if I left B in all that pain, he wouldn't be able to make it in a better time than last year, which was our goal. So I stayed with him to support him, encourage him, and love him. I was pretty sure we would still meet our goal if I was just there to pat him on the back every so often. I'm so glad I decided to stay with him on that course, because crossing the finish line hand in hand was an amazing feeling. And also, a metaphor for our life. 😉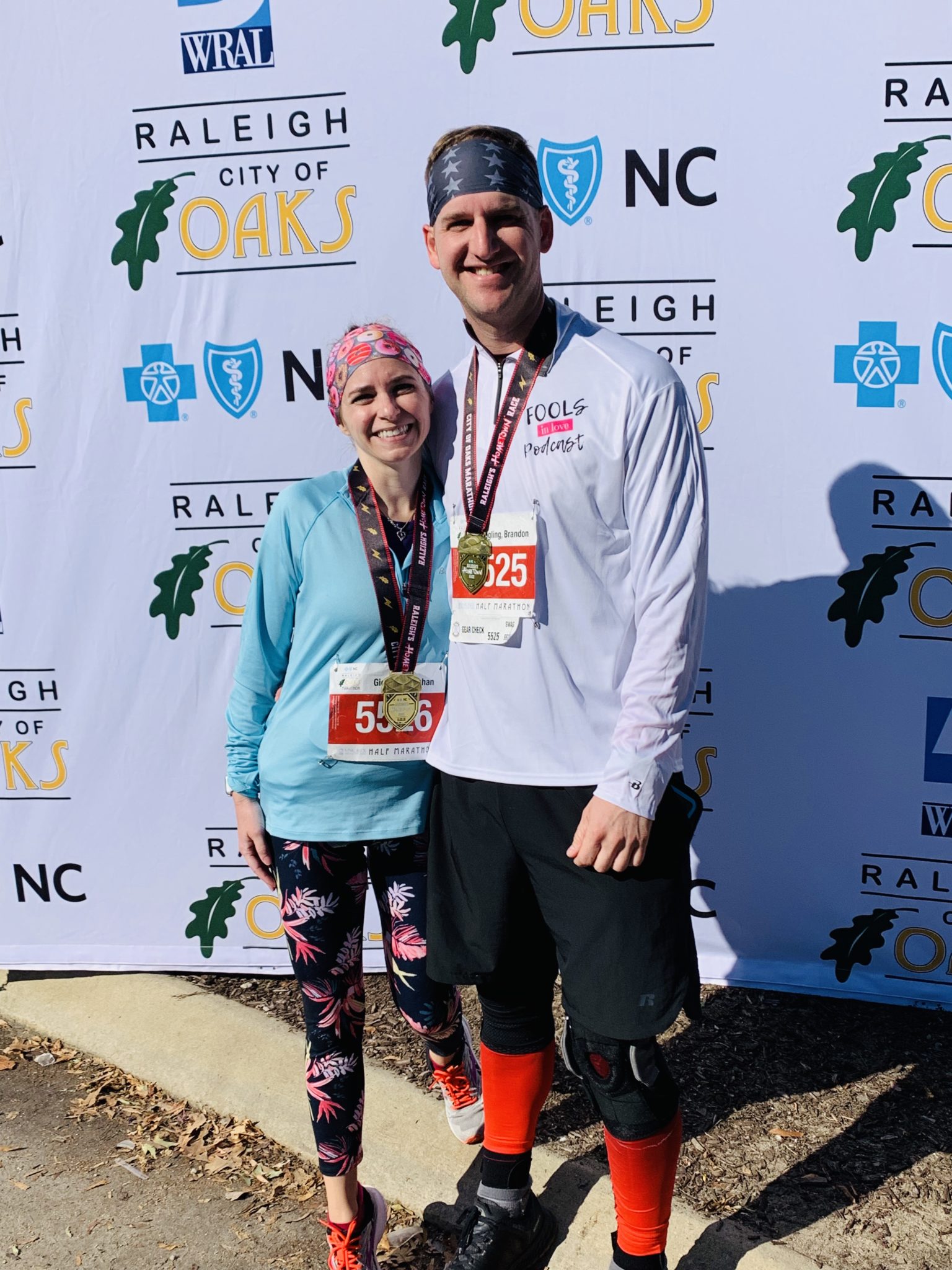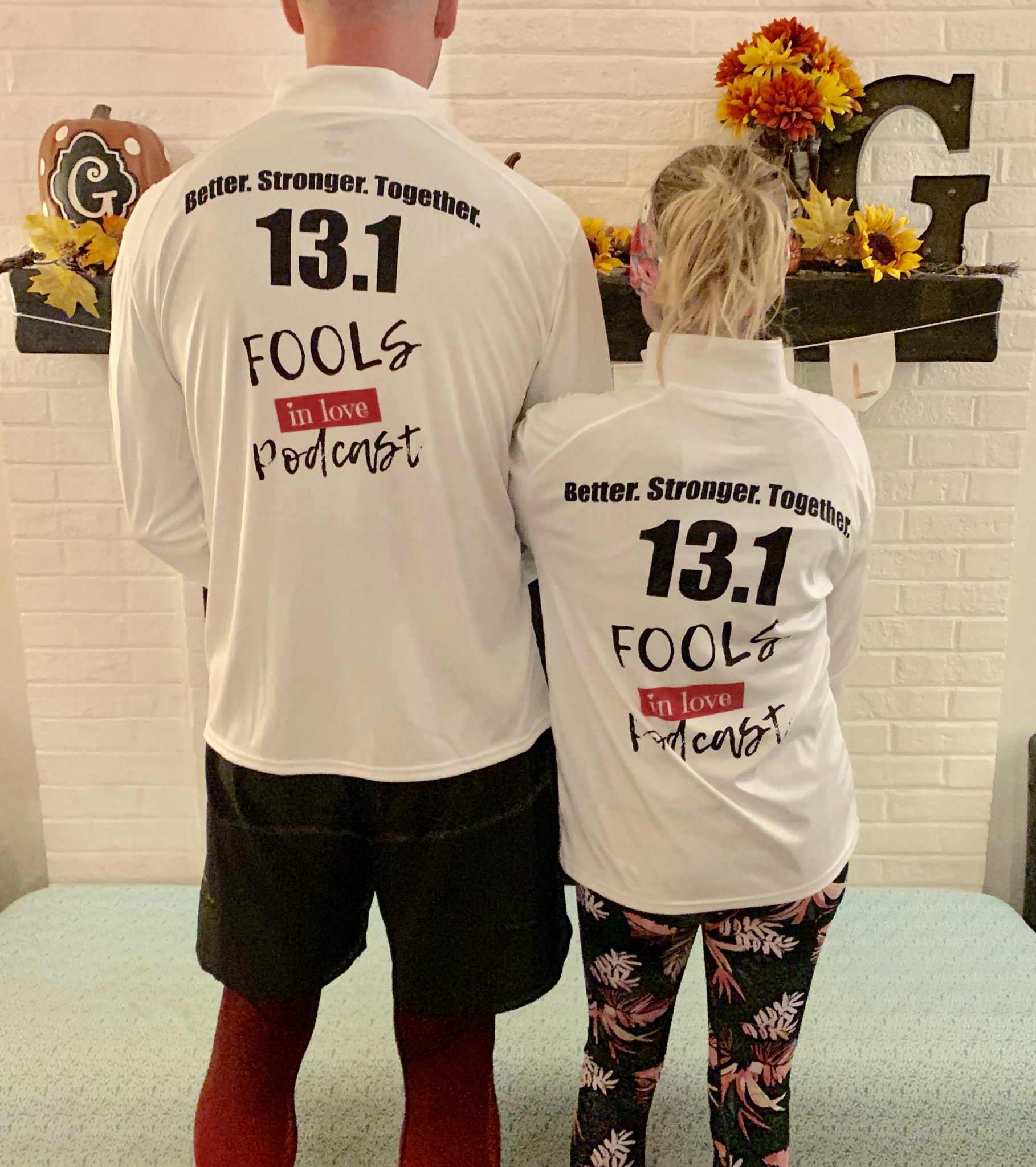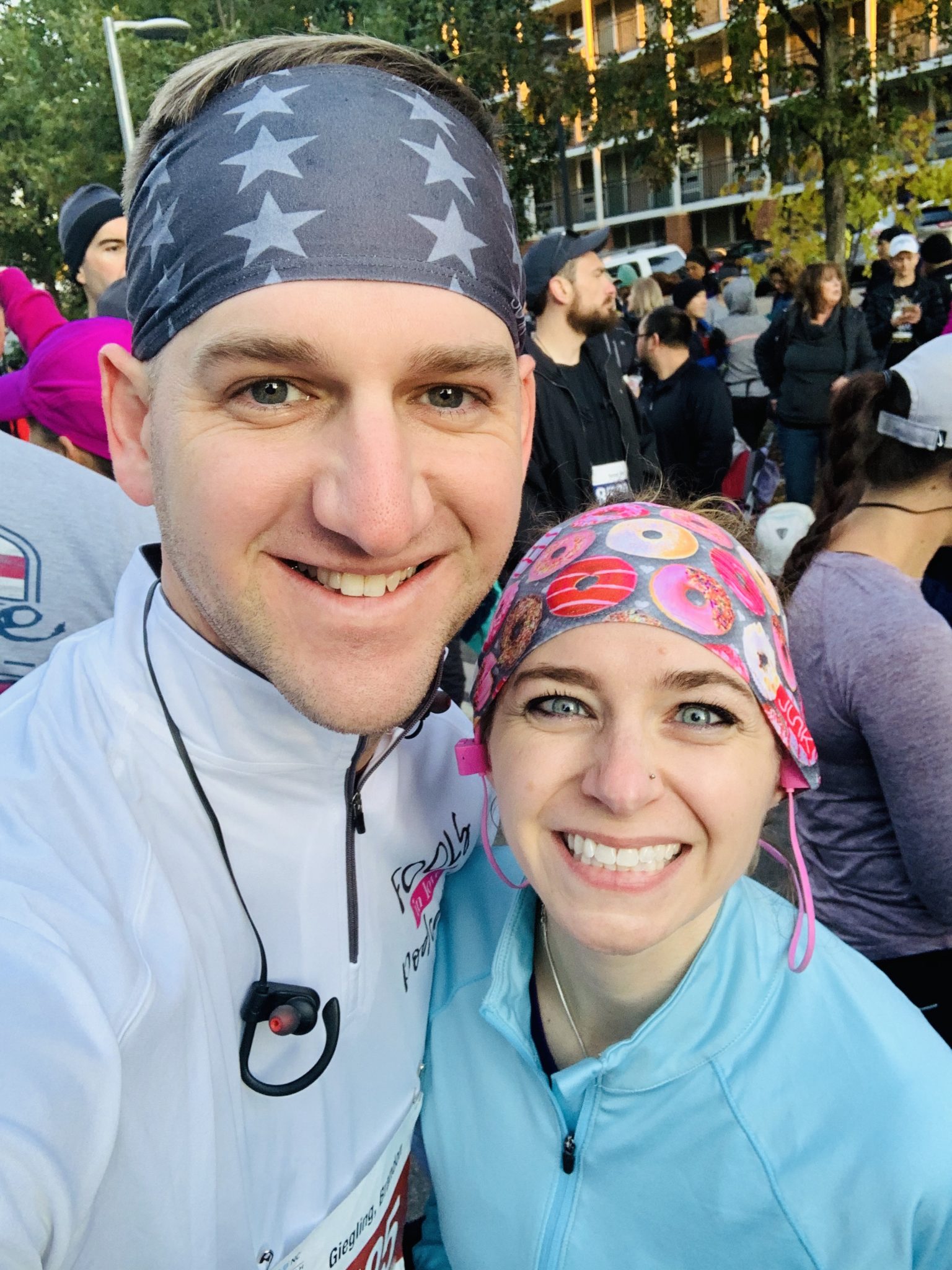 Have you run a half marathon? Would you ever consider it? If you have run one, what would be on your list of what you should know before your run a half?