On Saturday, we had a mermaid birthday party!
For Harlyn's 5th birthday, she decided she wanted to do the whole mermaid thing, and thankfully, Target knew what was up. Because Target had the mermaid theme already done in the party aisle, we just bought it and voila! The party was planned. 😉
Now, if you haven't figured it out by now, I'm an "AVERAGE" mom–so you won't see amazing kids parties or crafts or party favors on this blog. I'm not planning Pinterest-worthy soirees, and I never will. It's just not my thing. We do small family parties with minimal decorations and planning, and guess what? So far, my kids have enjoyed their parties and come away from the day thankful for family and presents. I'm sure there will come a day when I need to put in more effort, but at this point, my kids are none the wiser, and what matters most is that they know they are loved and celebrated.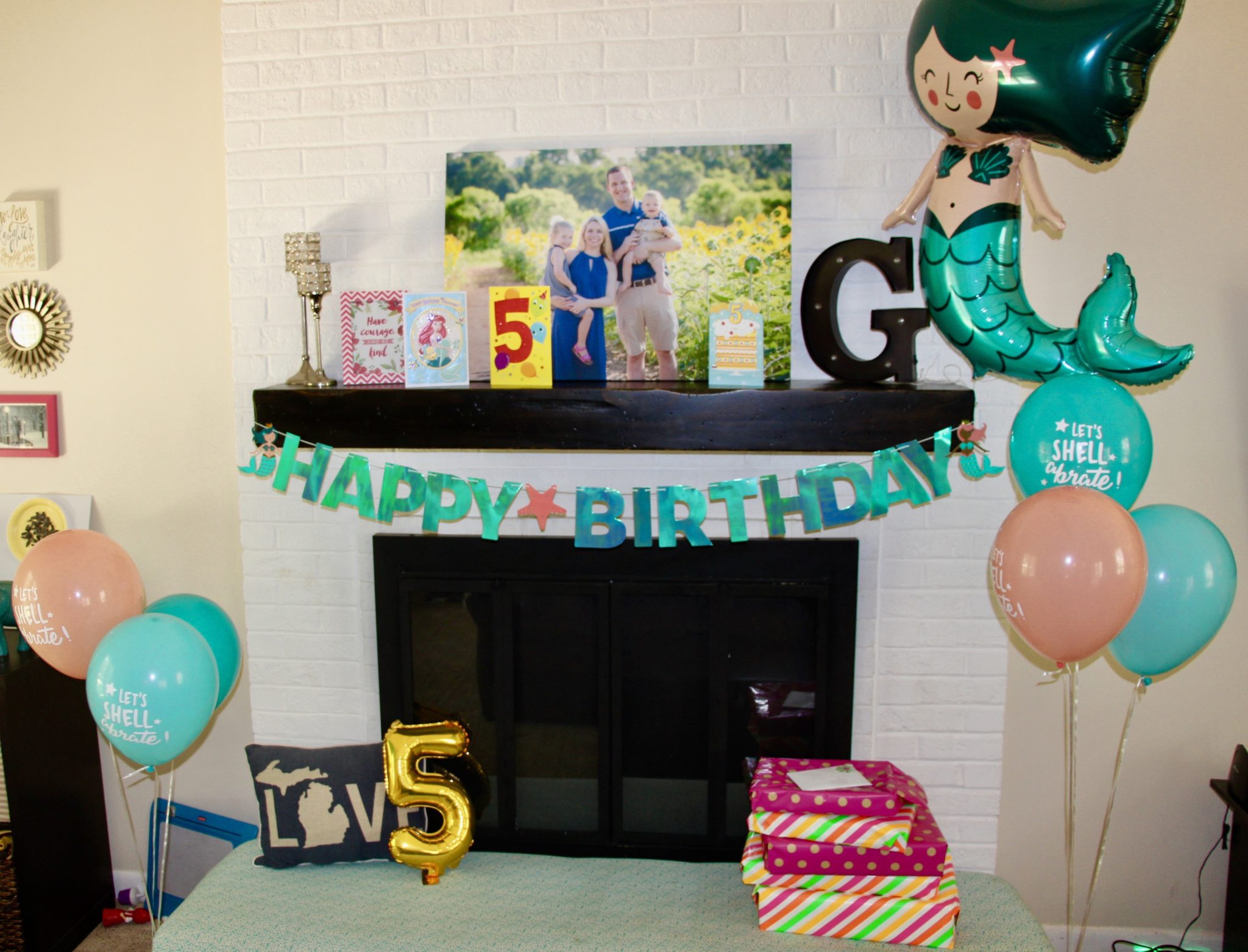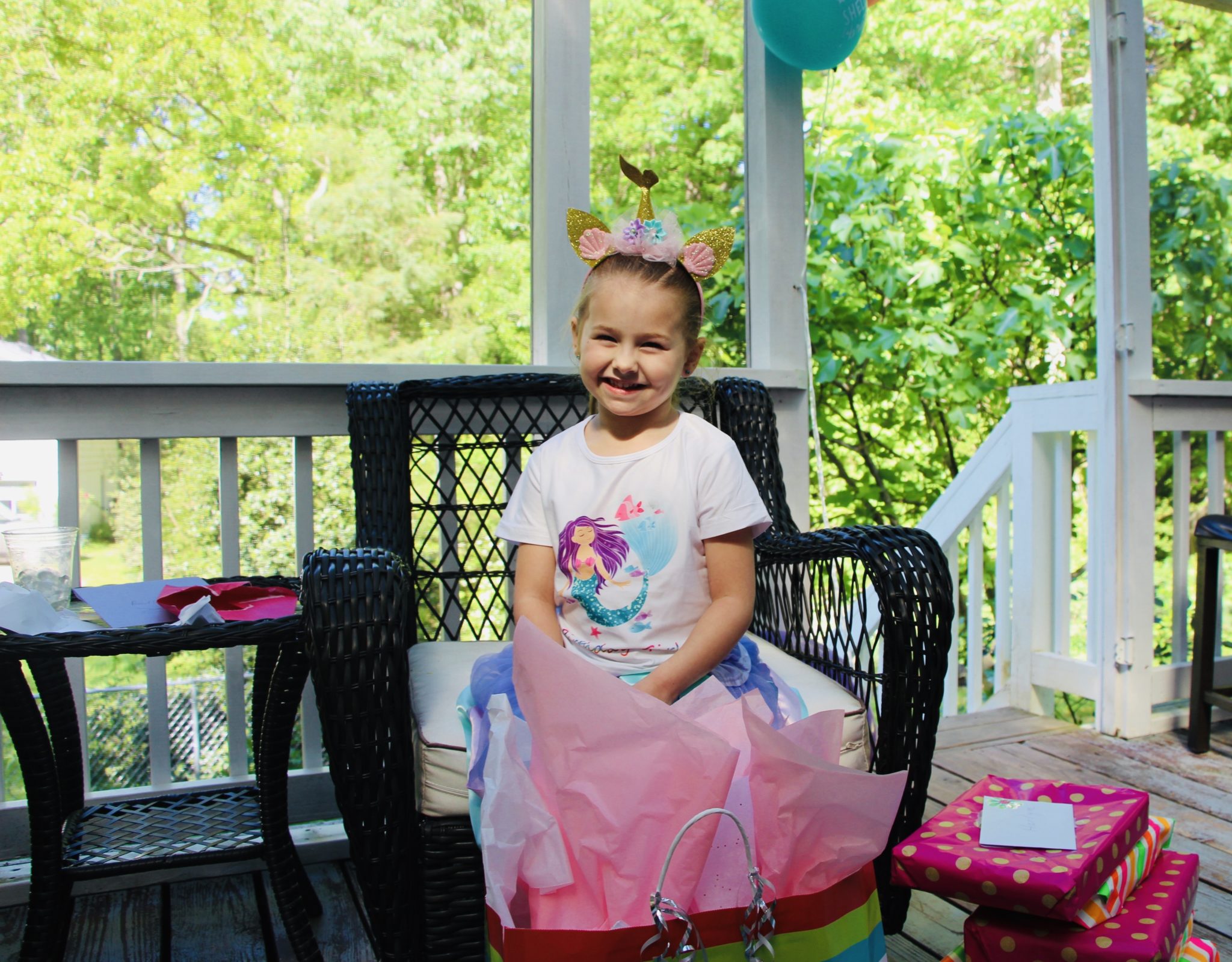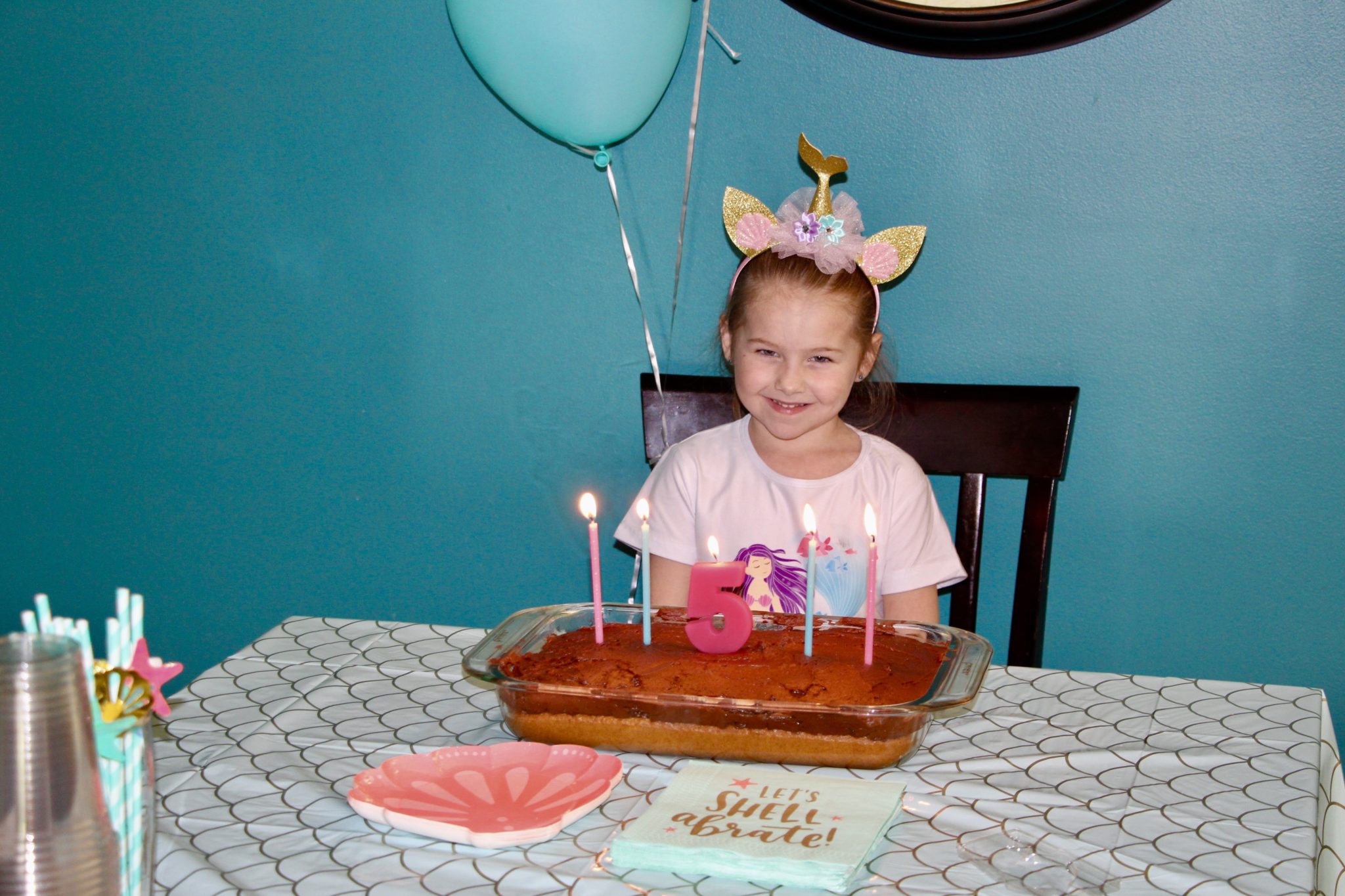 When I put Harlyn to bed Saturday night, she told me what a great party day she'd had. The weather was beautiful all day and she got to play with all her new stuff on the back patio (with willing adult playmates!). That's all this girl needed–people to play with and some birthday cake!
Harlyn's adorable mermaid outfit is from Amazon!
Here's my easy-peasy, 5 year old approved, mermaid party. Enjoy!