Another month has flown by!
Our boy is just getting so big. He's now saying Mama, Dada, and Vroom…and a few times it's seemed like he's said More and Mine, but I'm not exactly sure.
Mav is still wearing 12 month clothes, but he won't last the summer in them. We'll have to buy more summer rompers (IS THERE ANYTHING BETTER THAN A BABY BOY IN A ROMPER? I THINK NOT.) in 18 months. I'm okay with it…I love buying him clothes!
He loves pestering our dogs, and we have to watch him so closely to make sure he's not torturing them. We are trying to teach him to be gentle, but so far he hasn't listened to our instruction. We'll get there. He also loves to play in the dogs' water bowls and he tries to eat their food on the regular. ☺
Maverick is still into his dump truck and play kitchen, but his most favorite thing is trying to get into Harlyn's room and especially into her Barbies. If he sees her door open, he crawls like a madman down the hall. If he makes it in there, he will sit there and smile like a goon waiting for someone to "catch" him.
He is a funny eater. He will love something one time (like green grapes, black beans, etc) and then the next time we give it to him because we're 100% sure he'll love it, he won't touch it. He seems to really love chicken all the time…he'll eat it grilled or fried, nuggets or tenders, whatever. He also likes applesauce. We just give him a random assortment of food and hope that we figure it out eventually.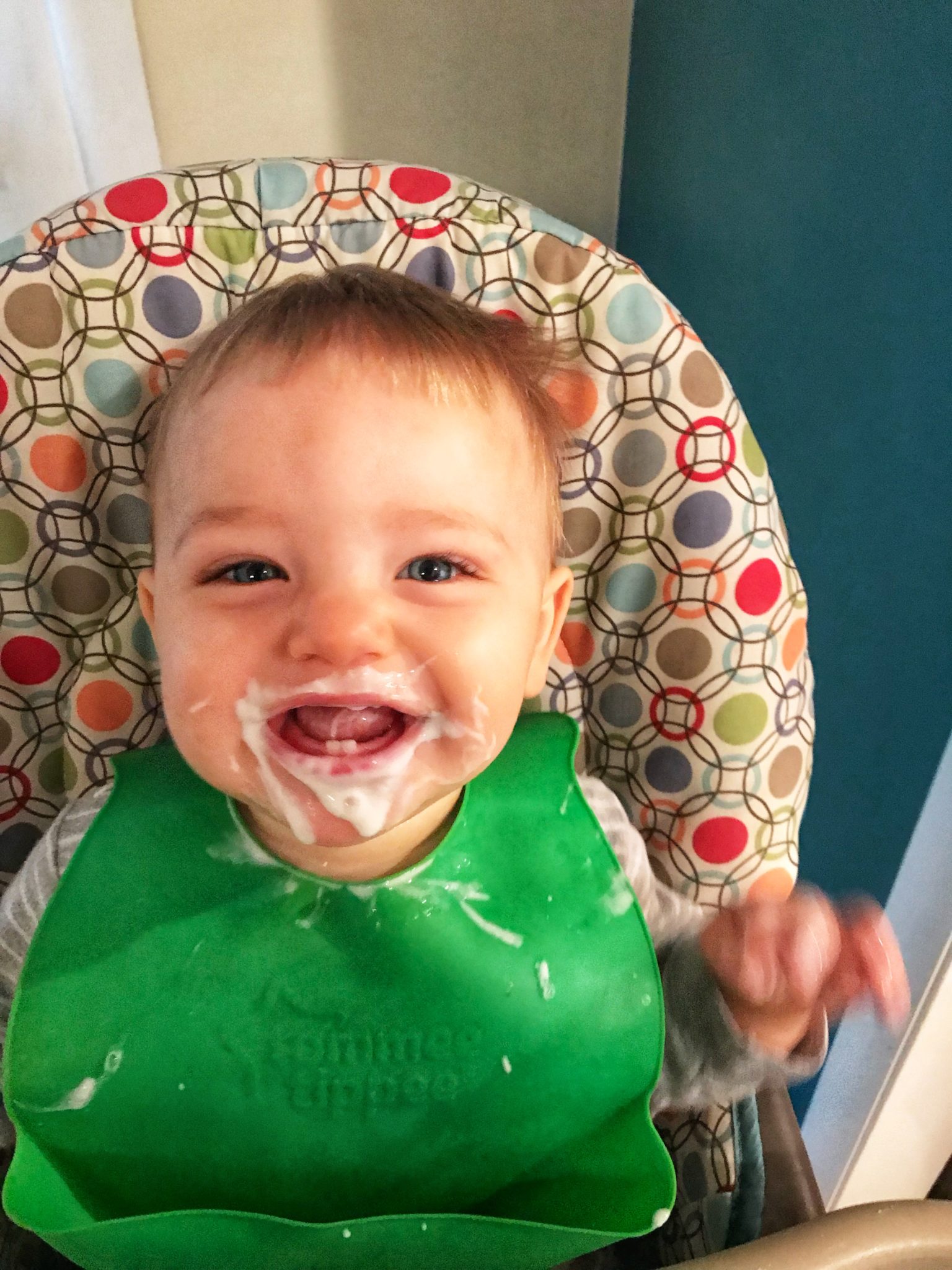 I sure do love this sweet little man!!!!!!