Well, I wanted to share all the non-race parts of my trip to Michigan today, so get ready to be jealous of the 3 days I spent with NO KIDS! (I love my kids! I really do! I missed them lots. I missed my husband lots. But to be totally honest, it was super fun to be off duty for a few days!)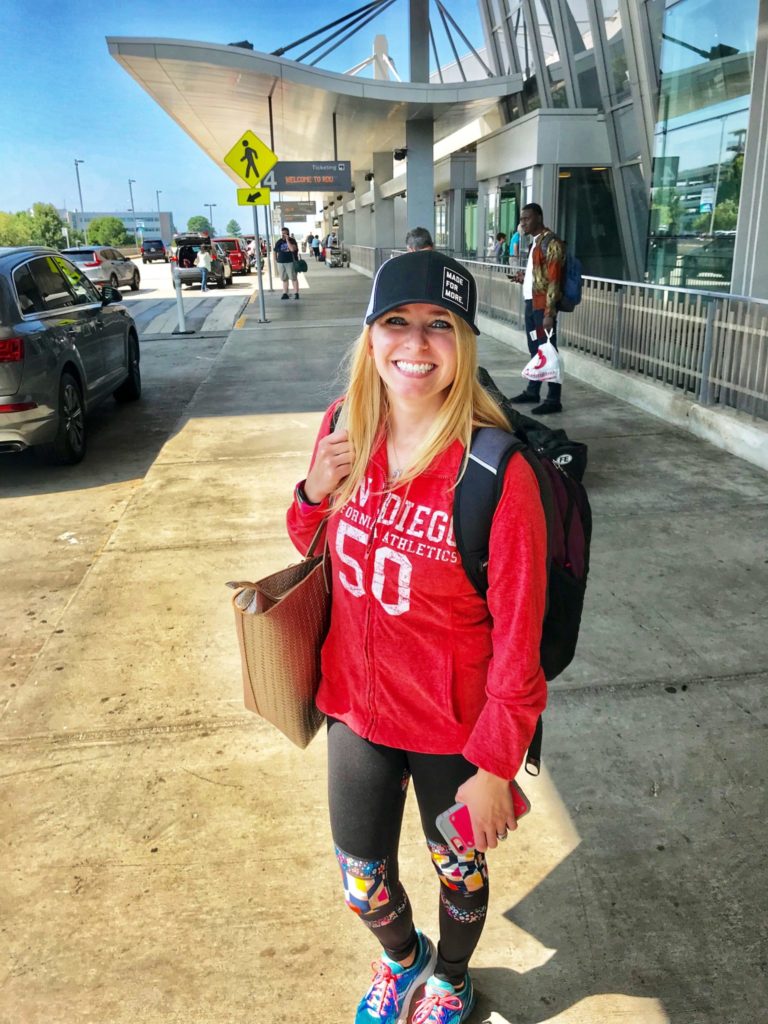 My flight to Michigan was Thursday at 1 PM, so I only worked a few hours before it was time to head to the airport. Thankfully, they now have direct flights from Raleigh to Detroit, so it was a breeze to get there. My sister picked me up, and we spent the whole afternoon/evening together. We had SO MUCH FUN! I honestly don't recall the last time we hung out, just the two of us, for anything longer than a manicure, so it was really, really great. We went to her apartment to eat a snack, got ready for our run, ran 4 miles together, got ready for an evening out, and then she took me to her adorable town and we ate outside at a cute Italian restaurant. We ate at like, 7, 8 PM? I am never out this late! I have my pajamas on at 5! We were able to eat, talk, relax, and enjoy each other's company…and I am so thankful for that time. After that, we headed to my mom's house to spend the night, since it's a bit of a trek and we didn't want to waste time Friday morning!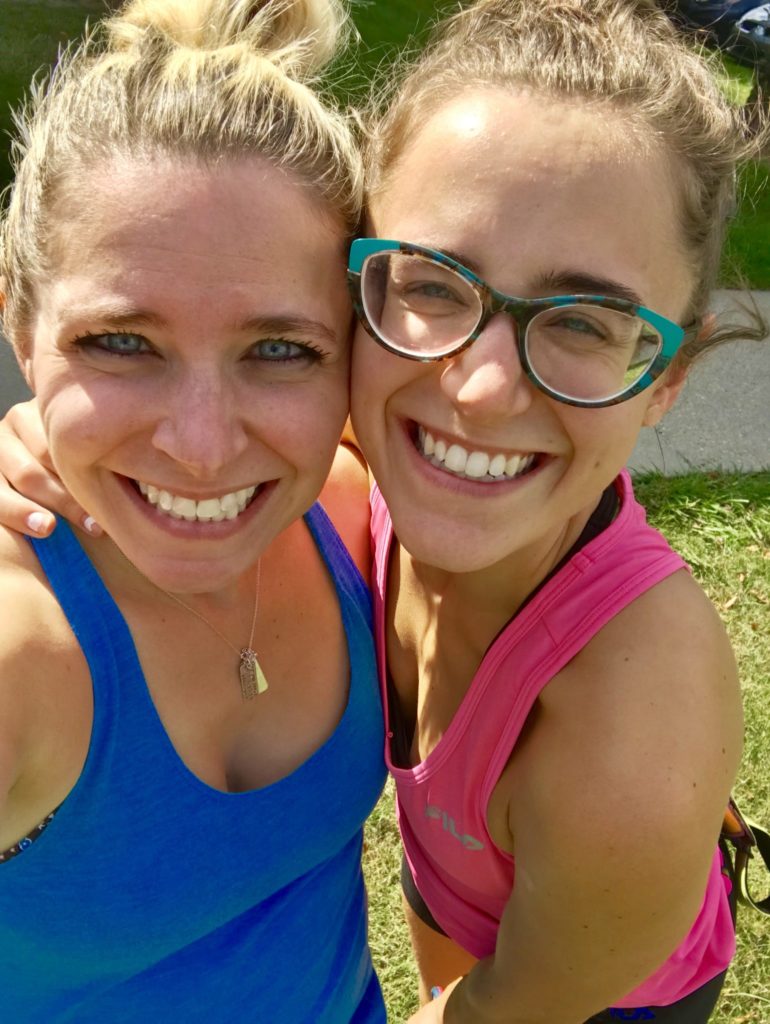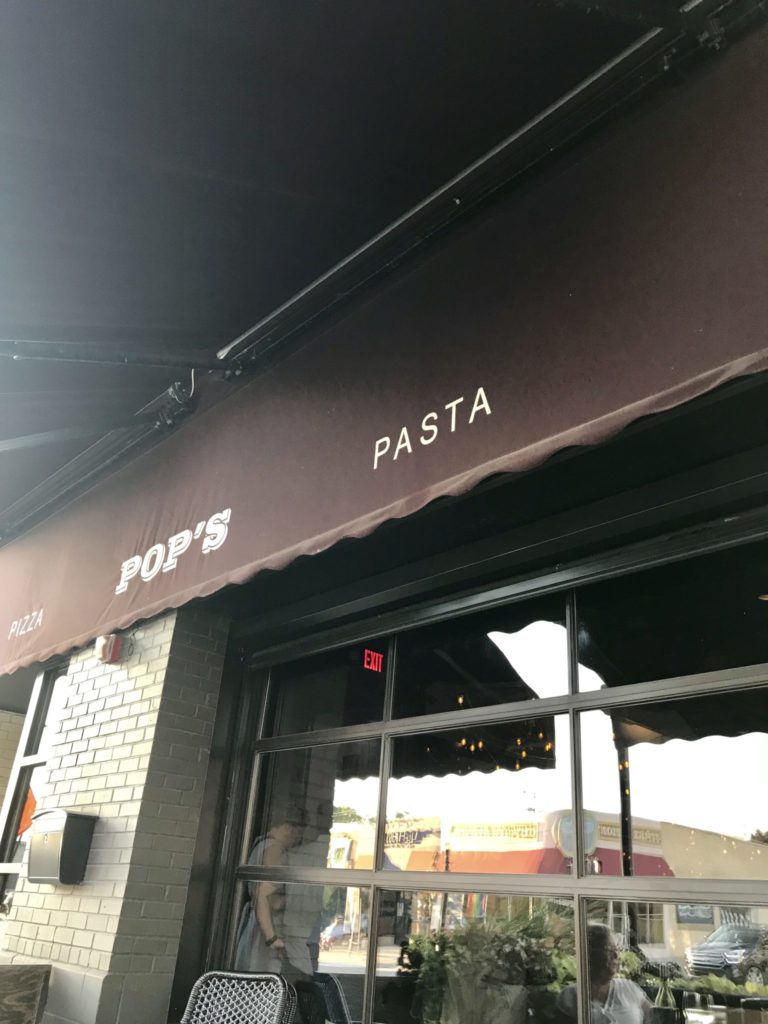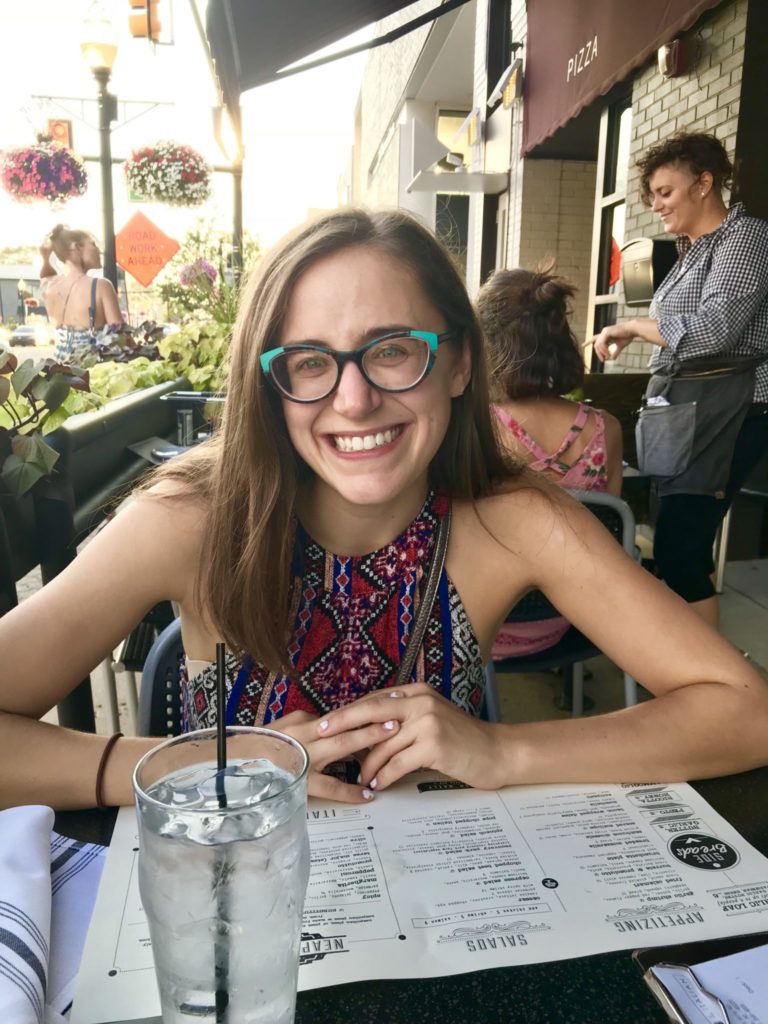 Friday, it was another beautiful day. My mom, sister and I spent the day together. We had to go find a "surprise" to bring back for Harlyn and Maverick so my kids wouldn't disown me. We went to pick up our race packets. My mom bought Liv and me matching half-zip jackets. And then we went to a restaurant with a huge outdoor patio for our girls' lunch. (If you haven't noticed, I have a love of outdoor dining!) Again, we don't get much time together without my babies, so this was a special treat!! After that, we went back to my mom's…and I had a lounge chair calling my name on the back patio. 😉 I grabbed my Kindle and read outside with a blanket for a lonnnng time. It was GLORIOUS. After that, we ordered some breadsticks to go along with the chicken salad we were having for dinner. I think I made everyone from my hometown jealous talking about the John's breadsticks and VG's salad!!! Then my stepdad made a really cool campfire cake for us for dessert! YUM! We played some Heads Up, watched Hallmark movies, and called it a night so we could get some sleep before the Crim.
Saturday was race day, so we spent most of the day in Flint. (If you missed that post, click HERE!) After we got home, we ate and hung out and did a whole lot of nothing. We were in need of rest after all that running! My sister and her boyfriend took me back to my sister's apartment that night, and because they are the best ever, they bought me TACO BELL!!! We had fun eating TB and watching Netflix.
It was an early Sunday morning, because I had to get up at 4:15 AM to be ready to leave for the airport at 5. The great thing about an early flight is how early I got home…I was back with Brandon, Harlyn and Mav by 9 AM, and we got to spend the whole day together!
Basically, a childless weekend means eating a lot of great food while no one interrupts you or makes you get up for a thousand different things, reading books, and getting spoiled by your family ☺ It was a wonderful weekend, and I'm so glad I got to spend this time in Michigan.
Of course, I need to give a special shout out to my husband, who not only held down the fort while I spent countless hours running over the past few months, but also took on full time Dad Duty while I was away. I am so lucky to have you, B!