The last day of February, Brandon and I headed off to San Diego. He was going to a conference, so I decided to tag along again since we'd had so much fun on the same trip last year. Thankfully, my wonderful in-laws agreed to watch the kids and dogs for us for FIVE days.
On Wednesday, we got there bright n early, and since our hotel room wouldn't be ready for hours, we headed right to Sea World. We'd never been before, but we definitely enjoyed it. Seeing the orcas and dolphins was really cool. After spending the day there, we were exhausted from the traveling, the jet lag, and walking around Sea World all day, so we ate at one of the hotel restaurants and called it a night pretty early.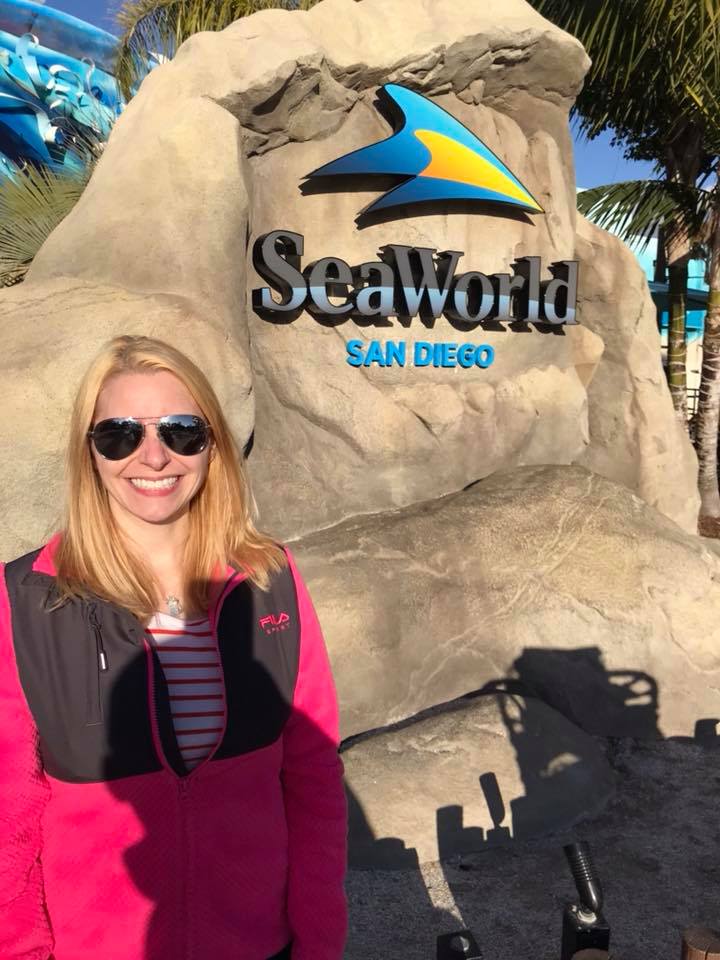 On Thursday, B was at his conference, so I used my morning to do….NOTHING. It was amazing. I read, napped, texted, and watched some TV. I didn't leave the room until it was time to meet B for lunch. We went to a Mexican restaurant, so I was a happy camper! After lunch, I read by the pool until B was heading back from the conference. That night, we went over to Coronado and had dinner at an outdoor pizza restaurant at Hotel Del Coronado that had a view of the water. We sat next to a fire, so even though the air was chilly, it was a perfect meal.  Then we walked down to the beach, but it was dark and cold, so we didn't stay long. After that we had to get some ice cream!! Then it was time to head back to our hotel for some rest!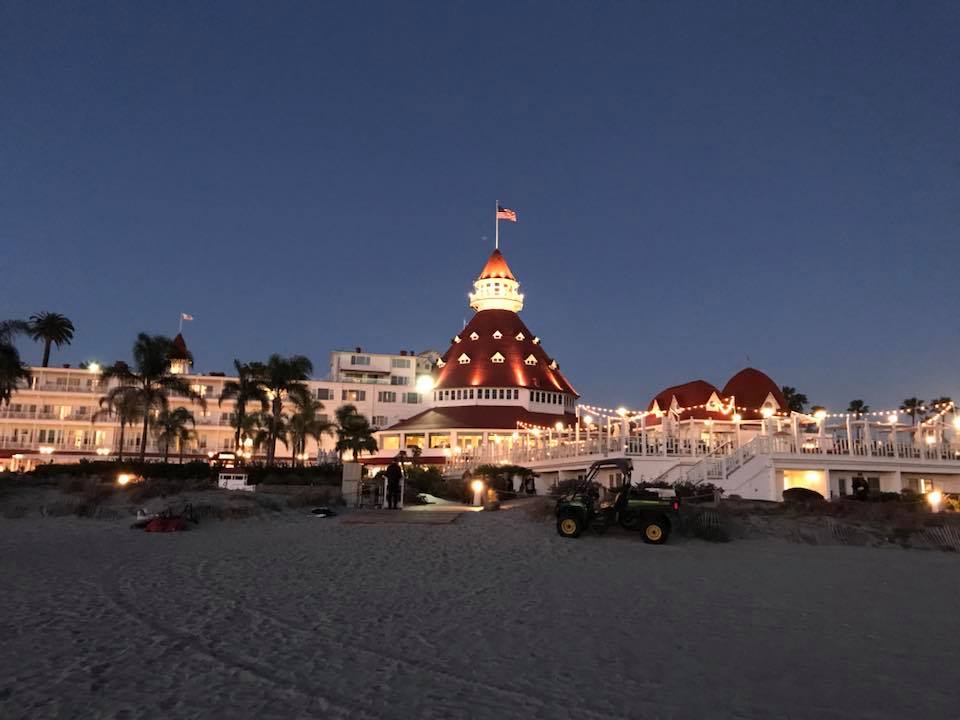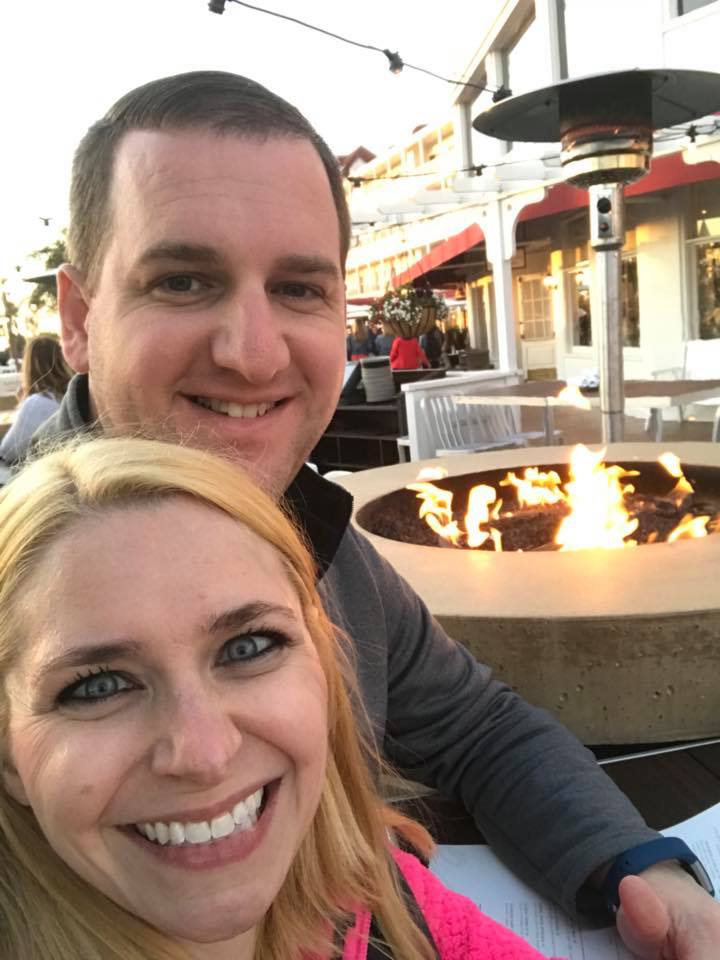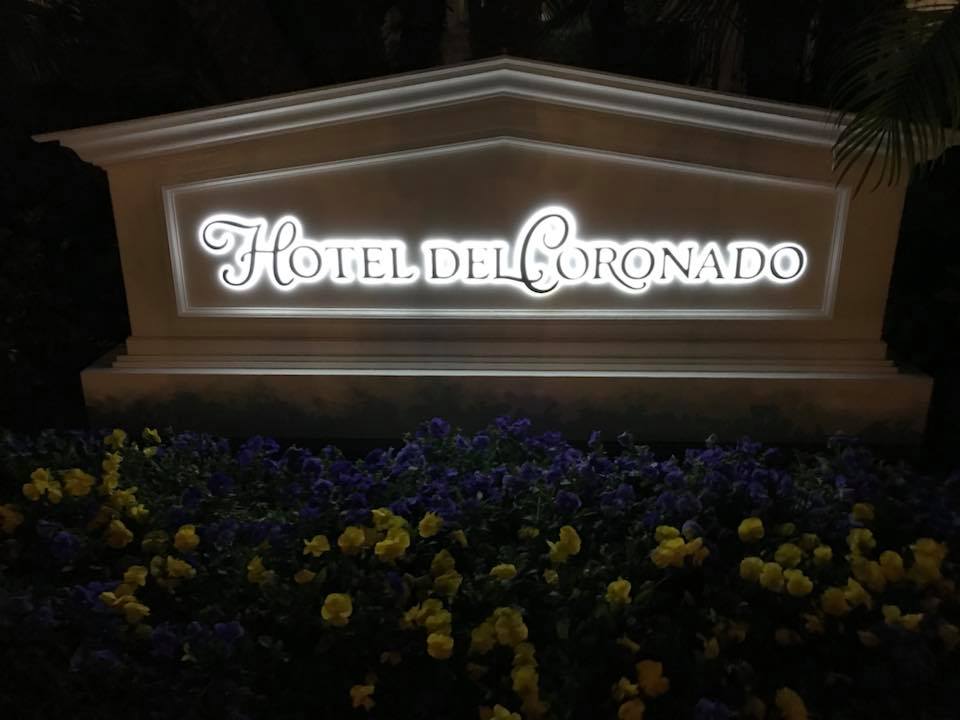 Friday was the 2nd and final day of B's conference, so I had another leisurely morning. I walked to Starbucks (after sleeping in, of course!), and again met up with B for lunch. This time, we went to a deli and ate delicious sandwiches and potato salad. YUM. Then I headed back to the hotel for a bit of reading and relaxing by the pool. It was chilly, so after about a half hour or so, I opted for the window of our hotel room…plenty of sunlight, no cold breeze ☺ That night, we walked to Sea Port Village (which was out the backdoor of our hotel) and had dinner at the coolest little restaurant, that was essentially a closed in deck on the water. We had fish tacos and they were on point!!  After dinner we wanted to check out the sky bar at our hotel, so we went up to the top floor and Brandon got a drink while I enjoyed some cheesecake. By that point, we were ready to let our feet rest, so we went back to the room for the night.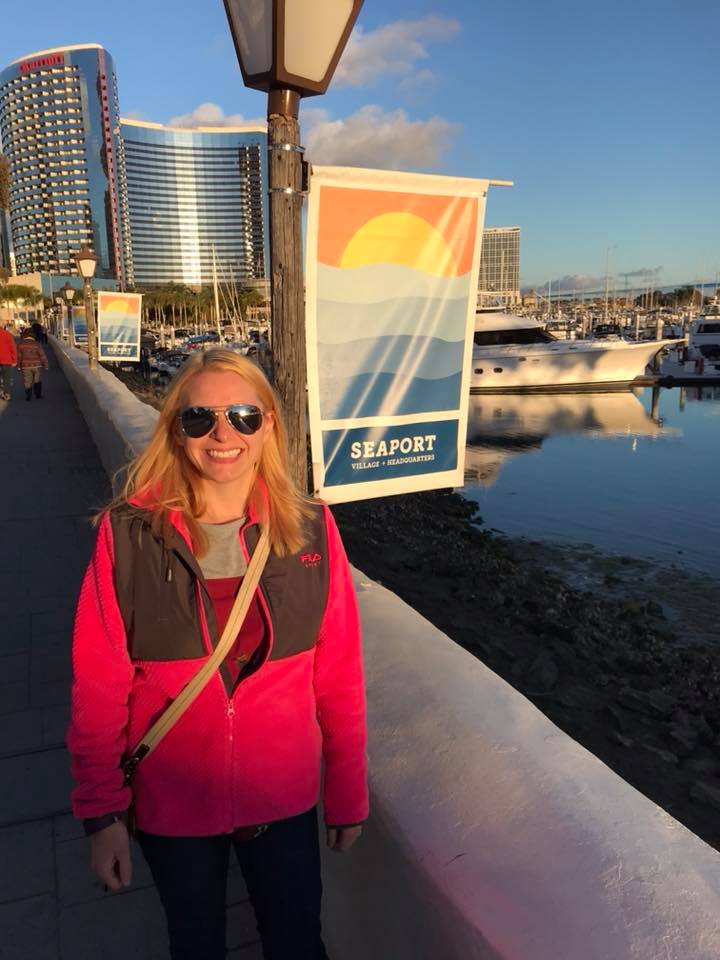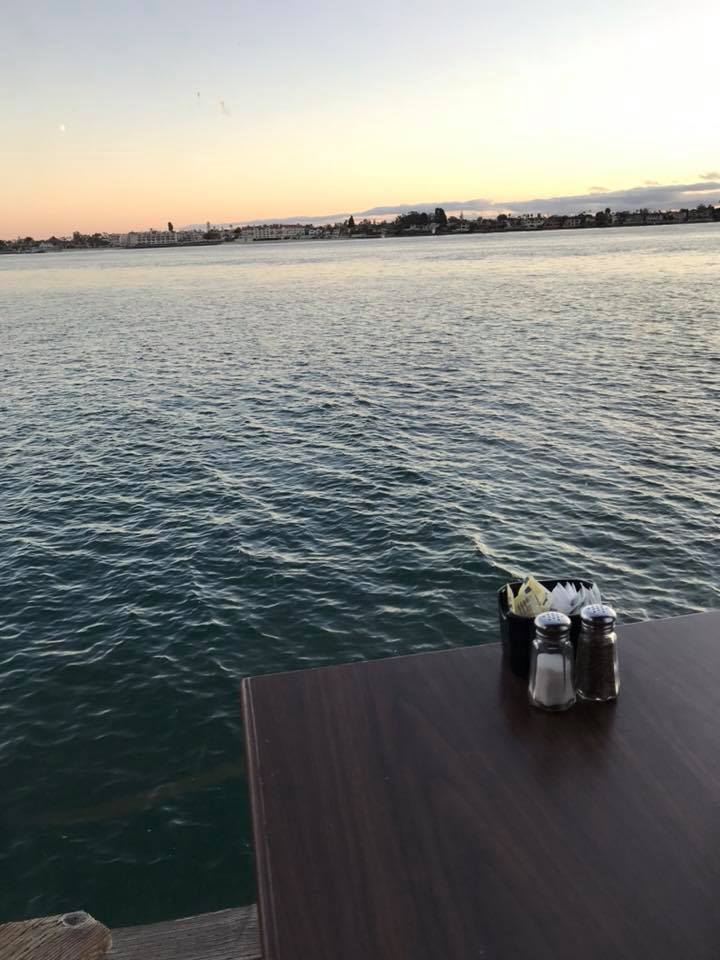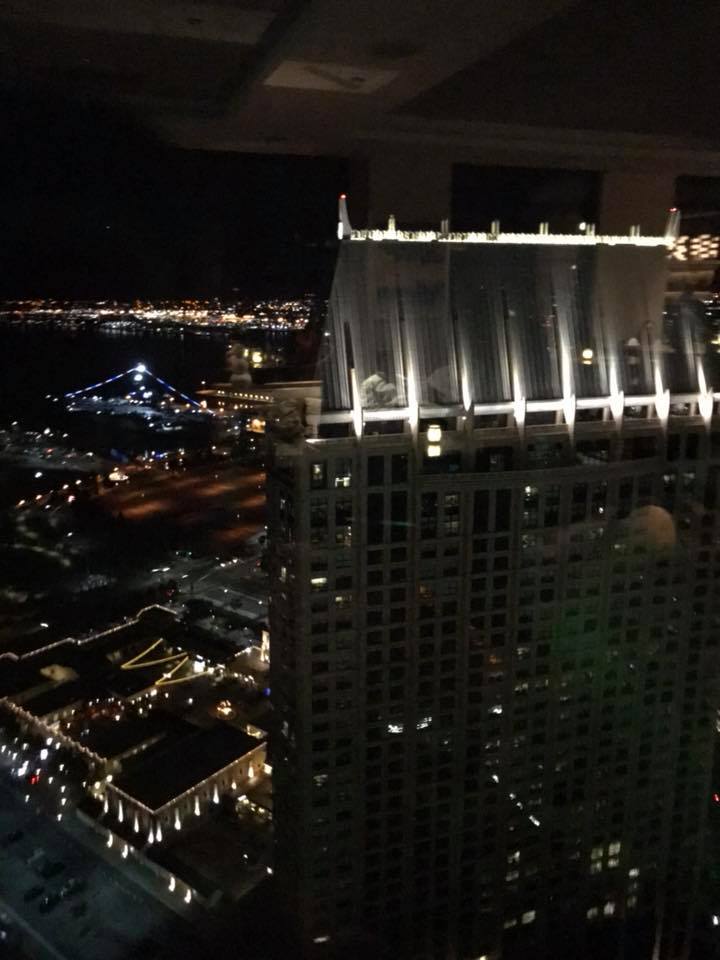 Saturday was our last day in San Diego, so we both slept in a bit and then decided to head out to breakfast. As we left the hotel, it started sprinkling. We should have just taken that as a sign and went back inside, but no…we HAD to venture out. We arrived at the place we picked, and the line was out the door and totally insane, so we pressed on. Then it started POURING so we quickly ducked into a restaurant. But it was bizarro-world in there and we never got sat, so we left. By that point, we were totally bored with the whole thing, so we ran into Starbucks instead. Since the weather was so bad, we headed back to the hotel and hung out til it was time to get lunch and go whale-watching.  We ate lunch at the hotel (we really dislike rain!) and then headed out for some whale-watching. It was COLD on that boat. We did see a whale and two dolphins, so it was pretty neat, but it would have been so much better if we weren't freezing! The last hour we sat inside the boat and were able to warm up. That night, we didn't want to go too far from the hotel, so we ate at The Cheesecake Factory and called it an early night.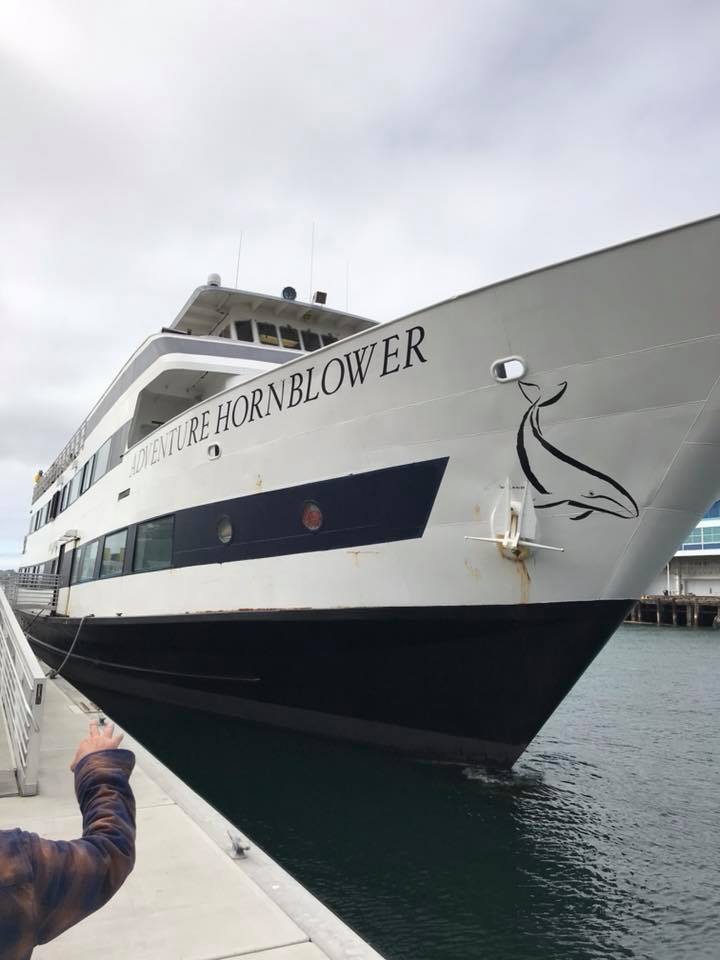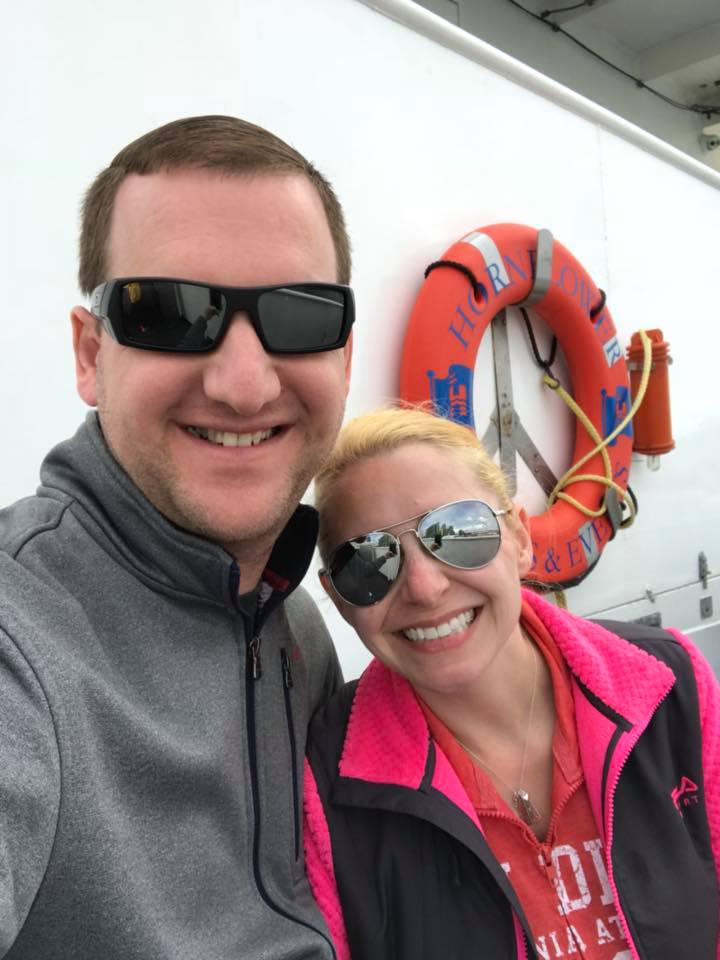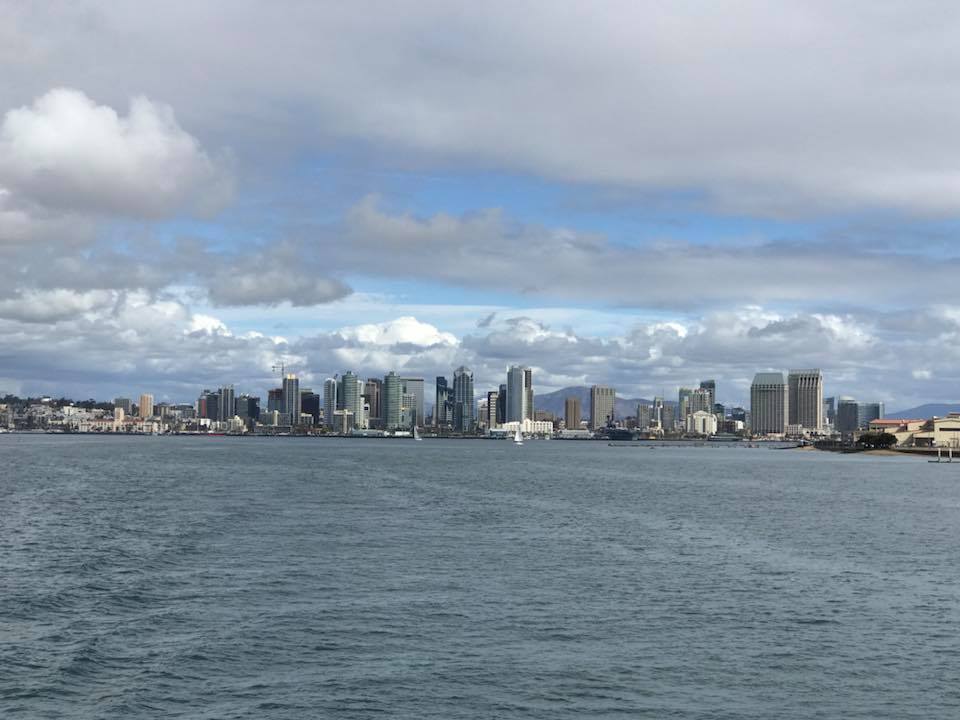 Sunday was a very long trip home, but we made it (hours late) back to our sweet babies.
It really was a great trip. It was fun to spend time together as a couple and get a chance to relax. We definitely hope to go back next year and explore more!