If you haven't seen me wearing THIS kimono over on IG yet, let me introduce you to my new found love of kimonos!
Psst! This post contains affiliate links. This means that, at no cost to you, I will earn a commission if you click through and make a purchase.
Back in March, I bought the kimono before our San Diego trip (and don't worry, I've created a San Diego travel guide for you HERE, and have proceeded to wear it basically every week since. I had reservations about buying one because I am sooo short (5'0") and I thought only tall women could get away with it. But then I started seeing some shorter gals on IG rocking them, and it convinced me to try!
And now, we're talking about how to style a kimono because they are cute, zero effort, affordable, comfy, and can be worn almost anywhere!
Style 1: At Work
I think kimonos can definitely work in a business casual environment. I throw on black dress pants or nicer, thicker work-appropriate leggings, a black tank, and the kimono and I'm ready to head to work!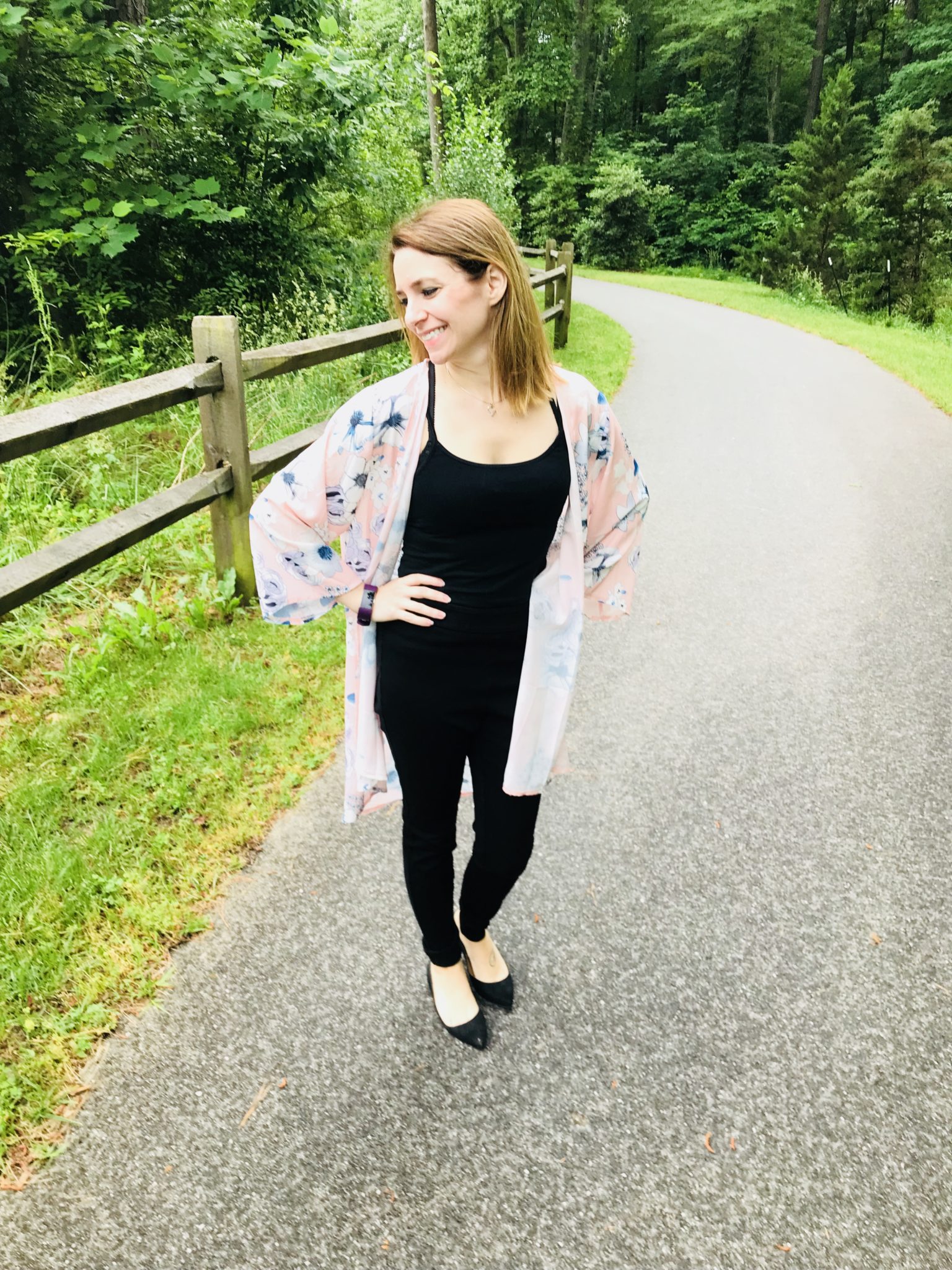 Style 2: Summer Date Night
This past Friday night, Brandon and I were able to sneak away for a date night! It was pretty amazing, and I'm so glad B surprised me by asking his mom to watch the kids for us. We rarely get out of the house sans kids (other than work!) so it was just a really enjoyable time. I threw on high-waisted jean shorts, a white tank top, my kimono, and my summery Toms (aren't they the CUTEST!?!?). Throw on a little lipstick and BAM–summer (ok it's spring, but it's like 86* here!) date night look accomplished!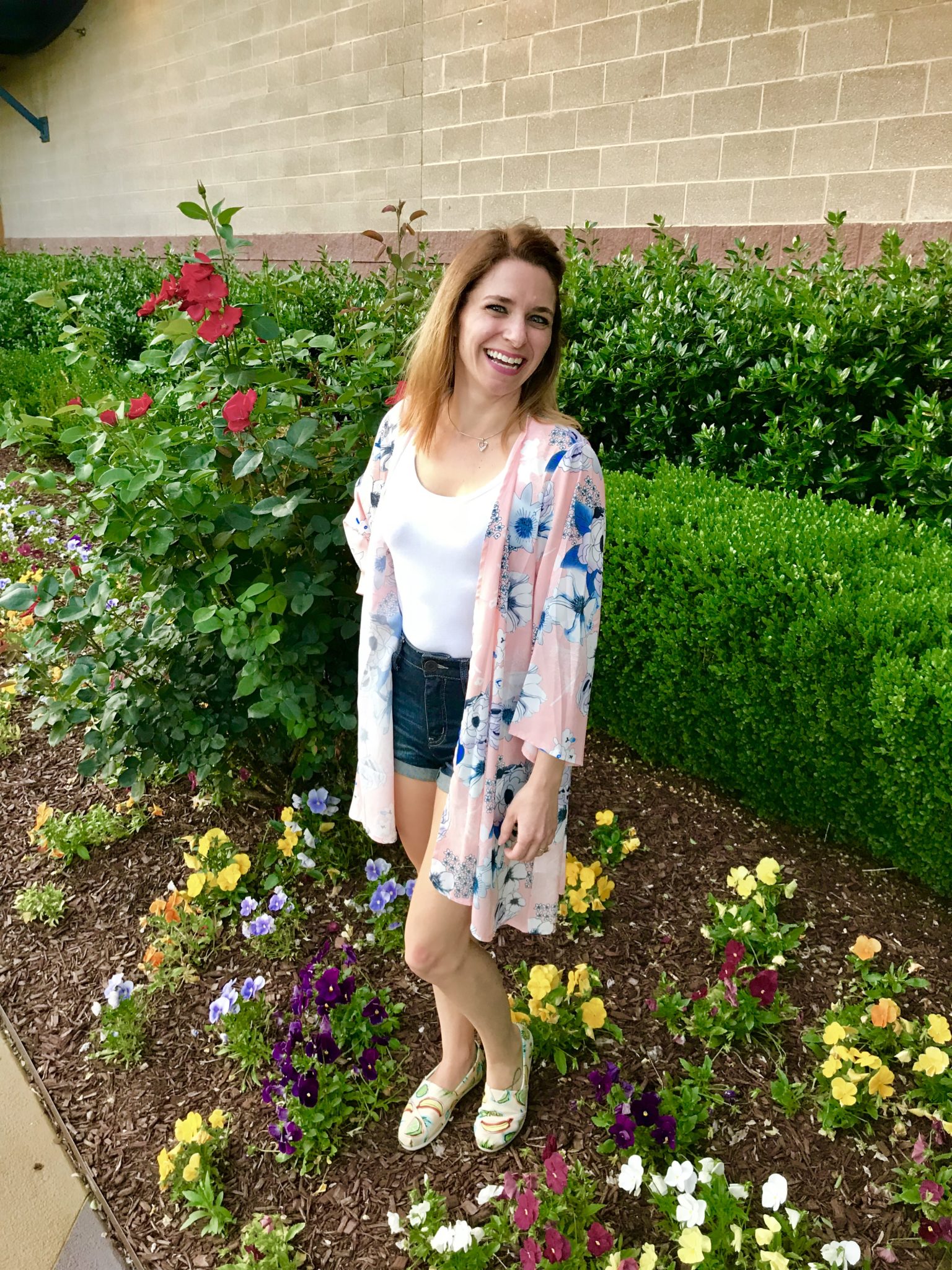 Style 3: Travel
Need something that takes up NO room in a suitcase? Yep, the kimono is your BFF. On our San Diego trip, we were conferencing and sightseeing. So I was able to pack the kimono and wear it all day for the conference and then still look presentable for a casual dinner out! I paired it with some distressed cuffed jeans. I was feeling fancy that day, so I had some dangly earrings and fun bracelets for added color and pizzazz!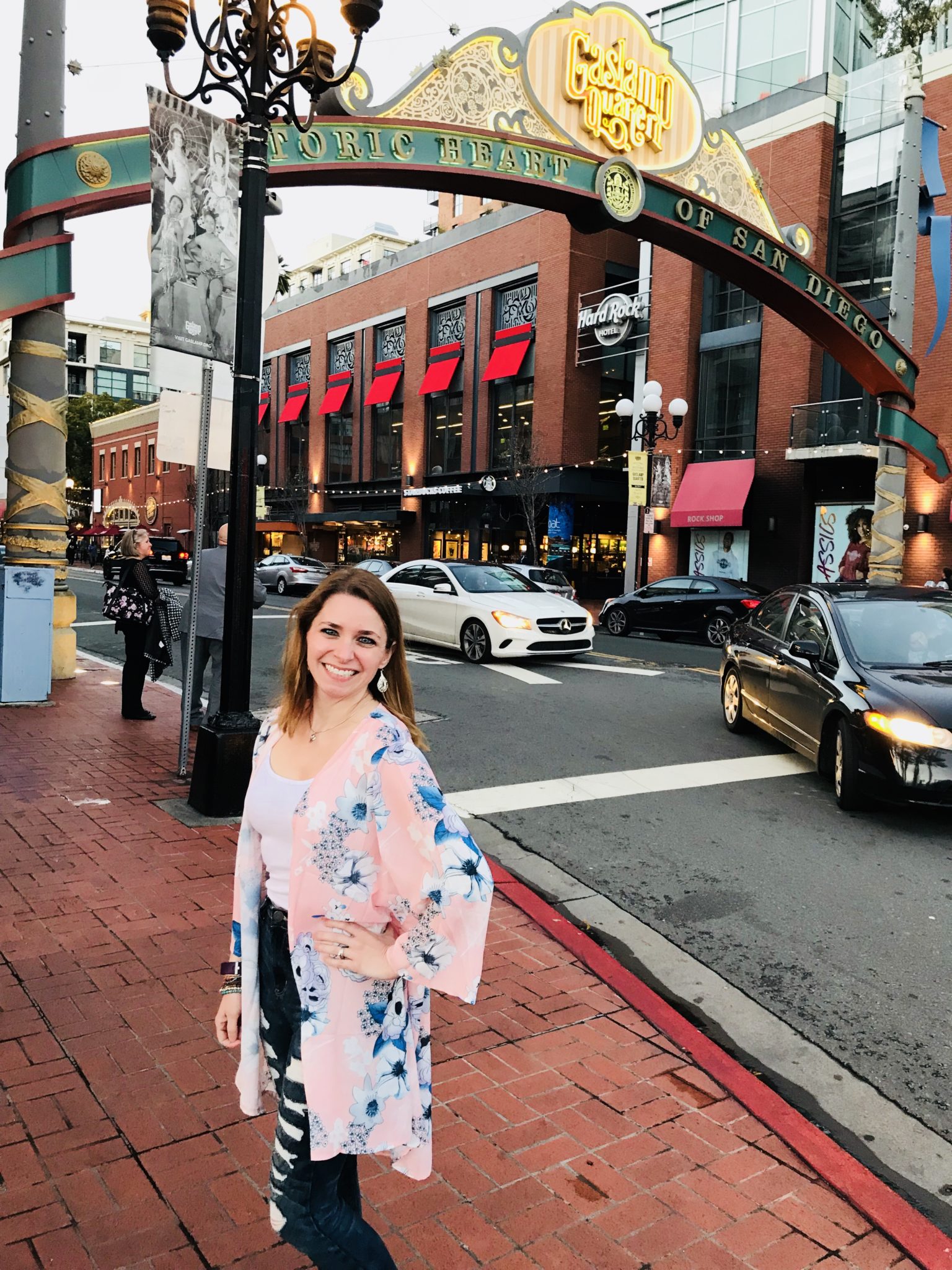 A few other brief notes about kimonos:
exact sizing is not required, making it an easy online purchase for you or someone else

they feel like wearing a robe around (I love to be cozy and comfy)

I get compliments basically every time I wear mine

I've seen all shapes and sizes of women wearing them on social, and all of them looked adorable

Amazon is your best friend–the options are seriously endless. Their kimono game is strong.
Are you a kimono fan? Do you have a favorite brand you need to tell me about it the comments??
Okay, what are you still doing here? Go get you a kimono! And if you do purchase by clicking through from my first link above, know that I sincerely appreciate it. You do NOT have to get my exact kimono for me to get credit. XOXO