Since we just got back from San Diego, I thought it would be fun to do a post about what to do and where to stay in San Diego!
This was our third year in a row going to San Diego, so we have definitely started getting our bearings and have done quite a bit of exploring at this point!
We truly LOVE going to California, and this past week was no exception. While it was a little colder than we'd have liked, we were still able to spend a good portion of our non-conference time outside! If you missed my post about the conference, it's HERE.
What To Do
Coronado
Each of the three years, we've made it out to Coronado. It's about a 15 minute drive from where we stay in San Diego (more on that in a bit!). I don't know why, but I'm truly fascinated by the Hotel del Coronado! We always explore the hotel while we're there, which has little shops, an amazing ice cream place, and a few restaurants. We also make sure to wander out to the beach side of the hotel and walk the beach for a while. And we ALWAYS look at the sandcastles…they are super elaborate and this year we got to watch The Sandcastle Man in action! Other than the hotel, it's really fun to explore the little shops and restaurants on Coronado. We found the cutest breakfast cafe this year, called Cafe 1134, and enjoyed our meal on their little patio outback.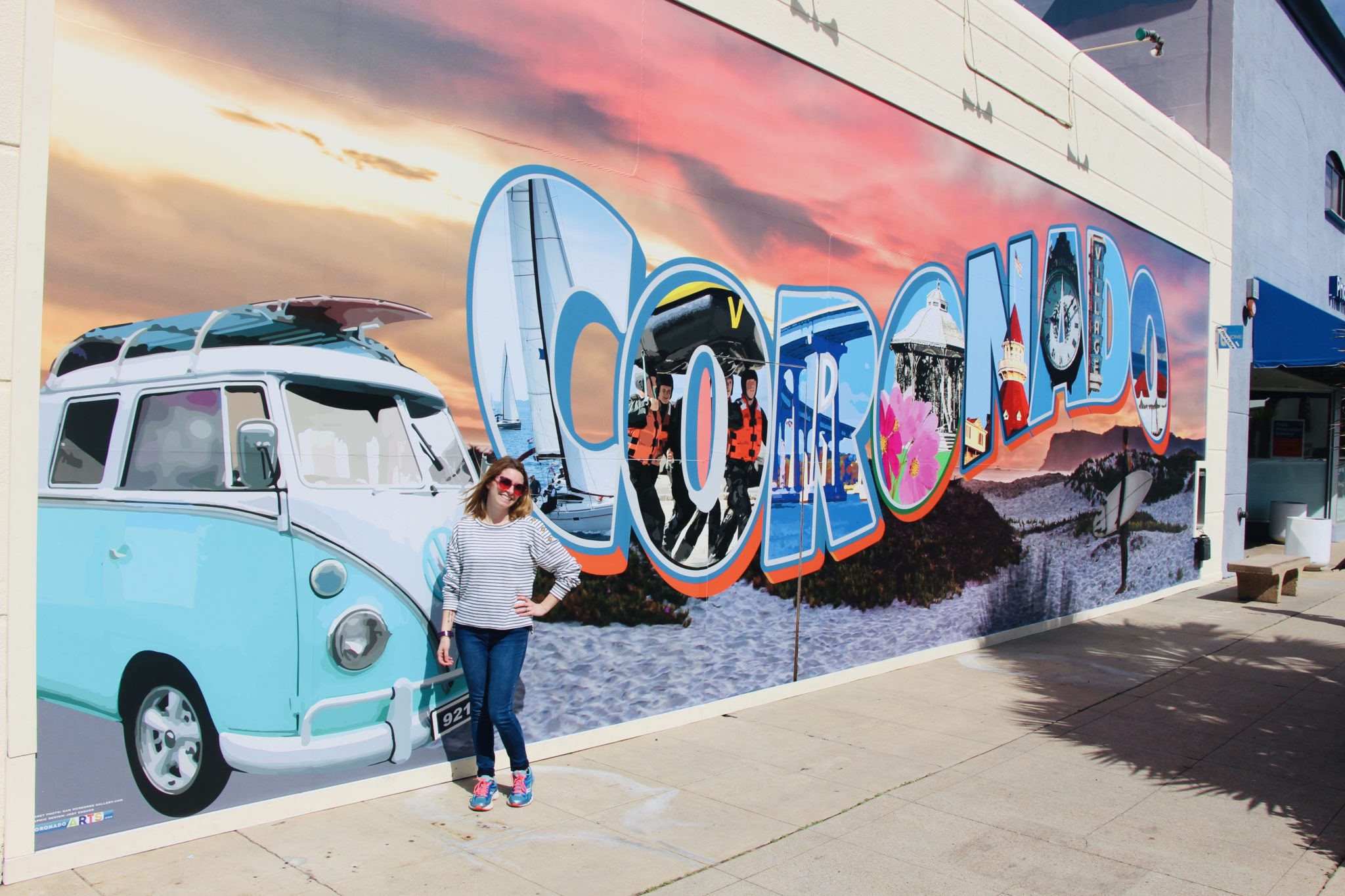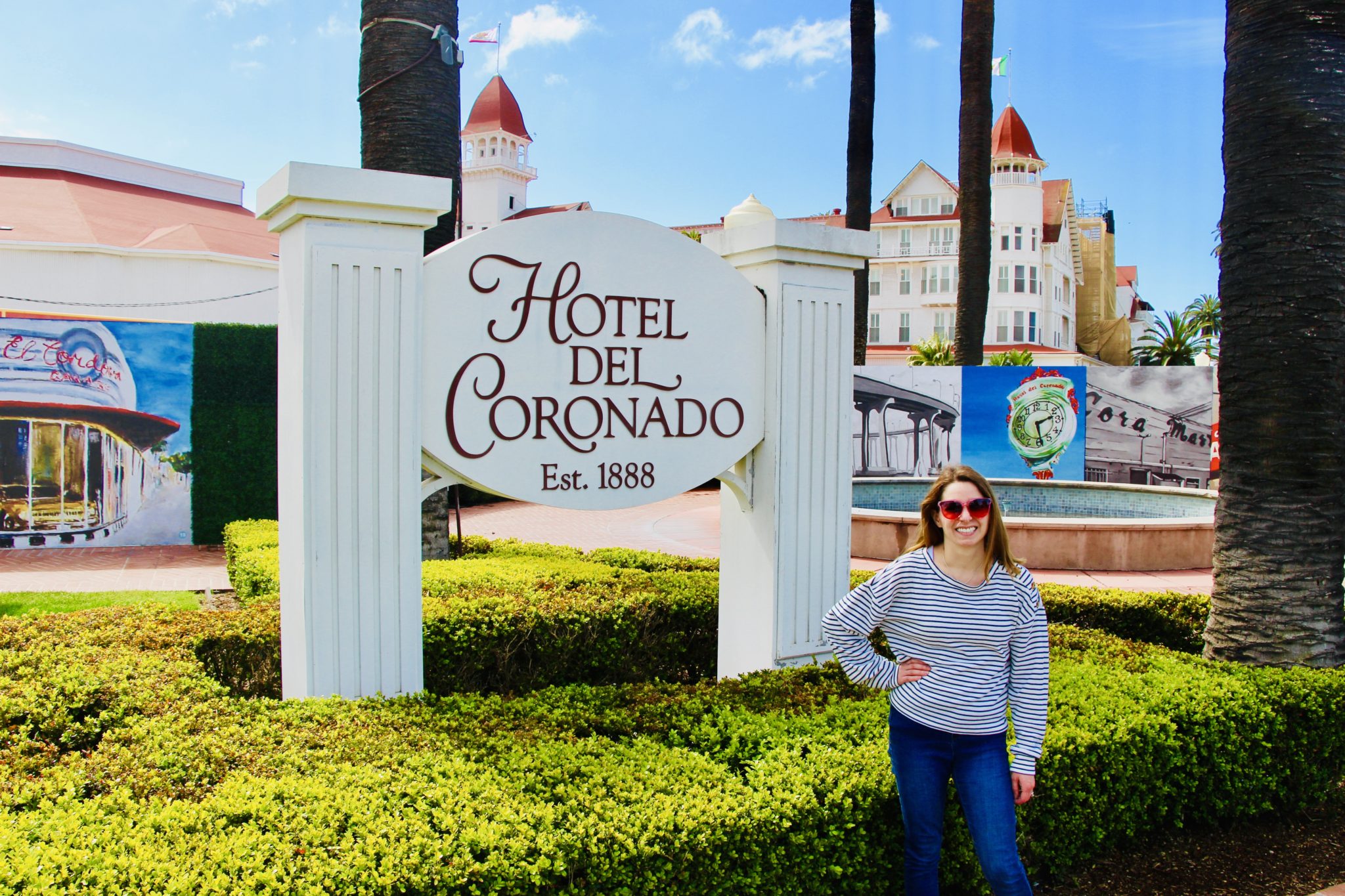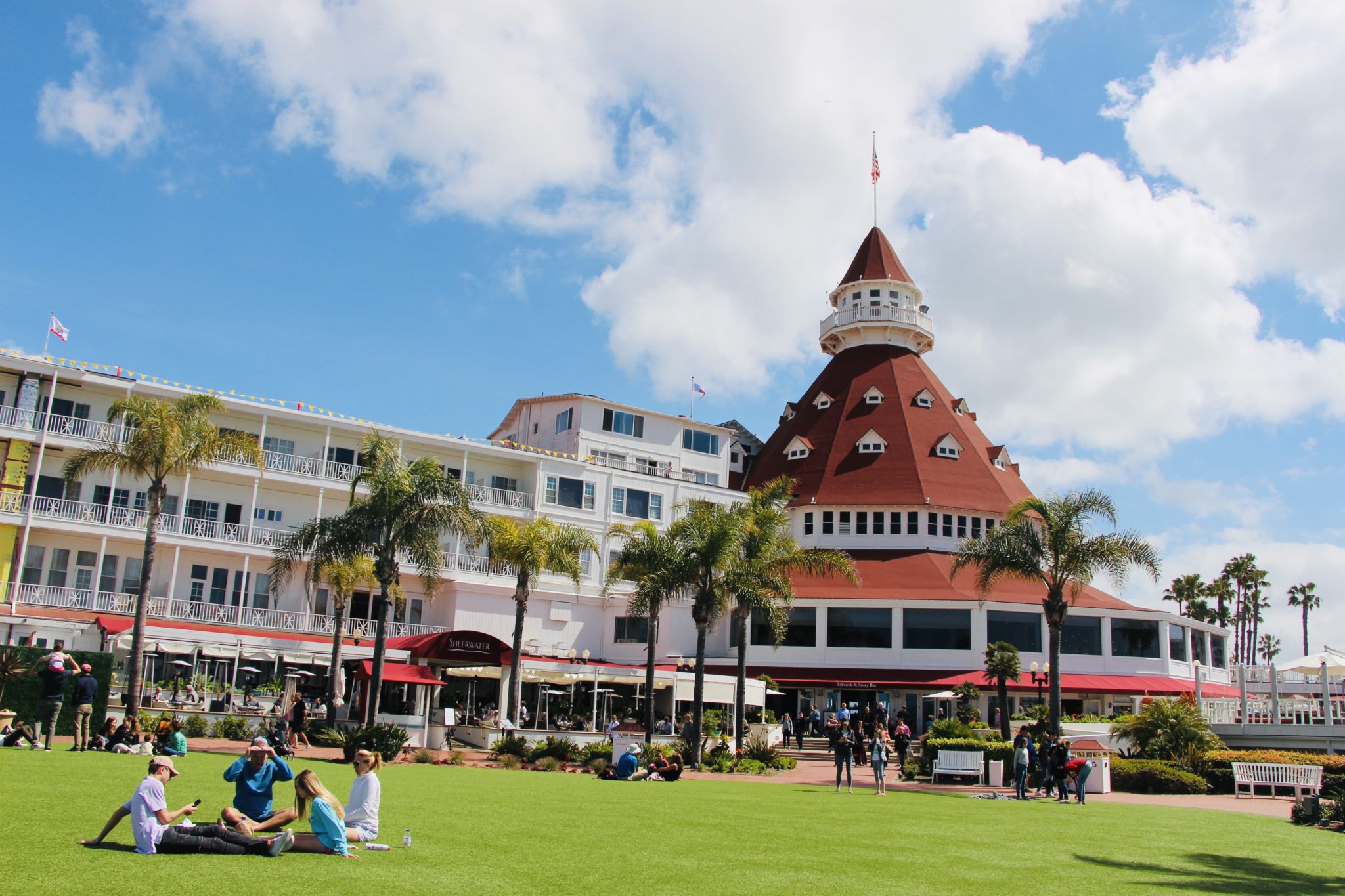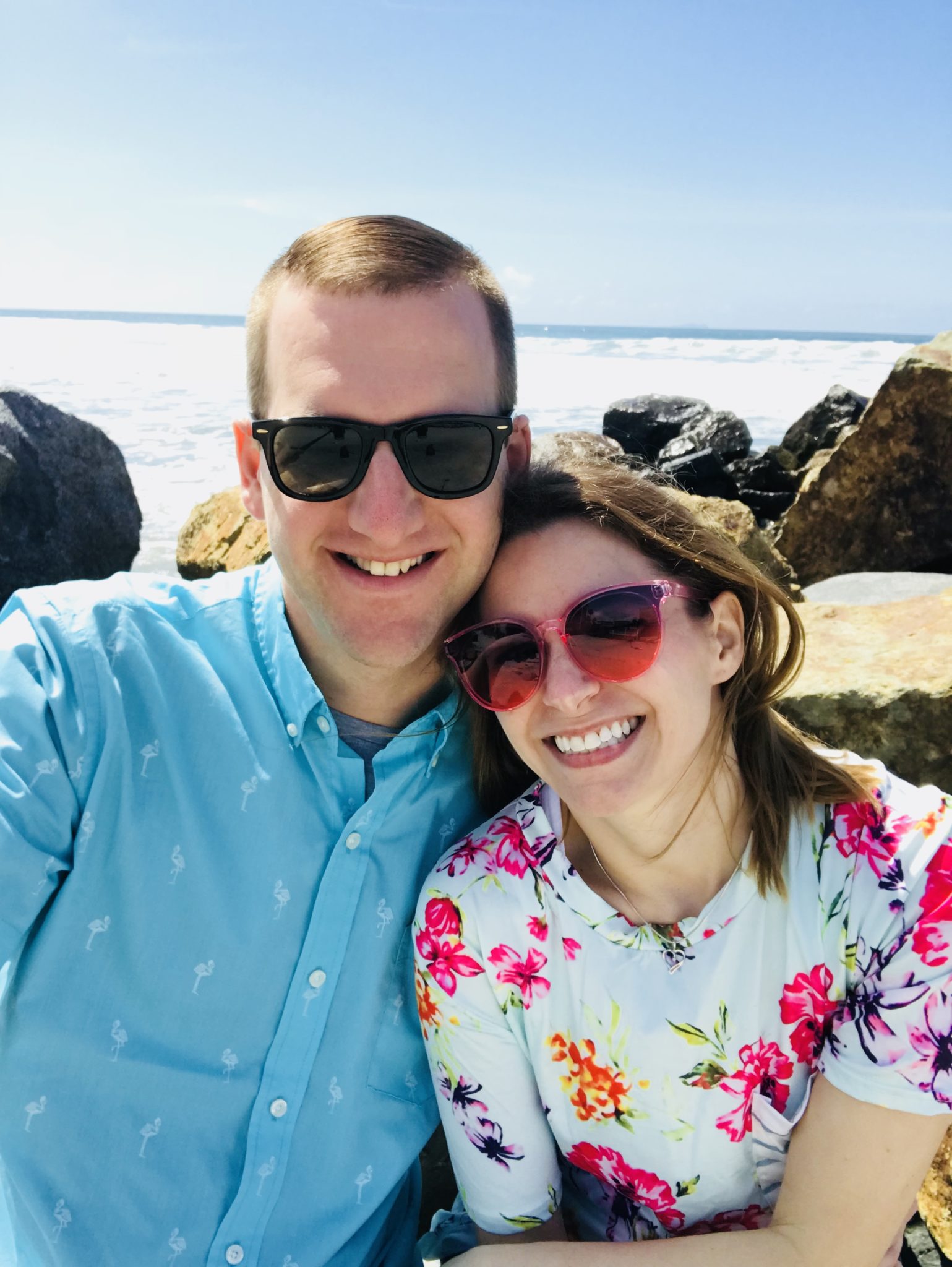 Gaslamp Quarter
This area is lots of fun–we spend most of our time here because it's right outside of the conference center, which is where we happen to be while we're in San Diego! Tons of restaurants, shops, souvenirs, and just walking and exploring. We like to grab a burger at Cold Beers and Cheeseburgers…it's happy and laid back and since 2 out of 3 years our trip has coincided with March Madness, we always need a good place to watch games! We also like to check out Gaslamp Garage for cheap and fun souvenirs!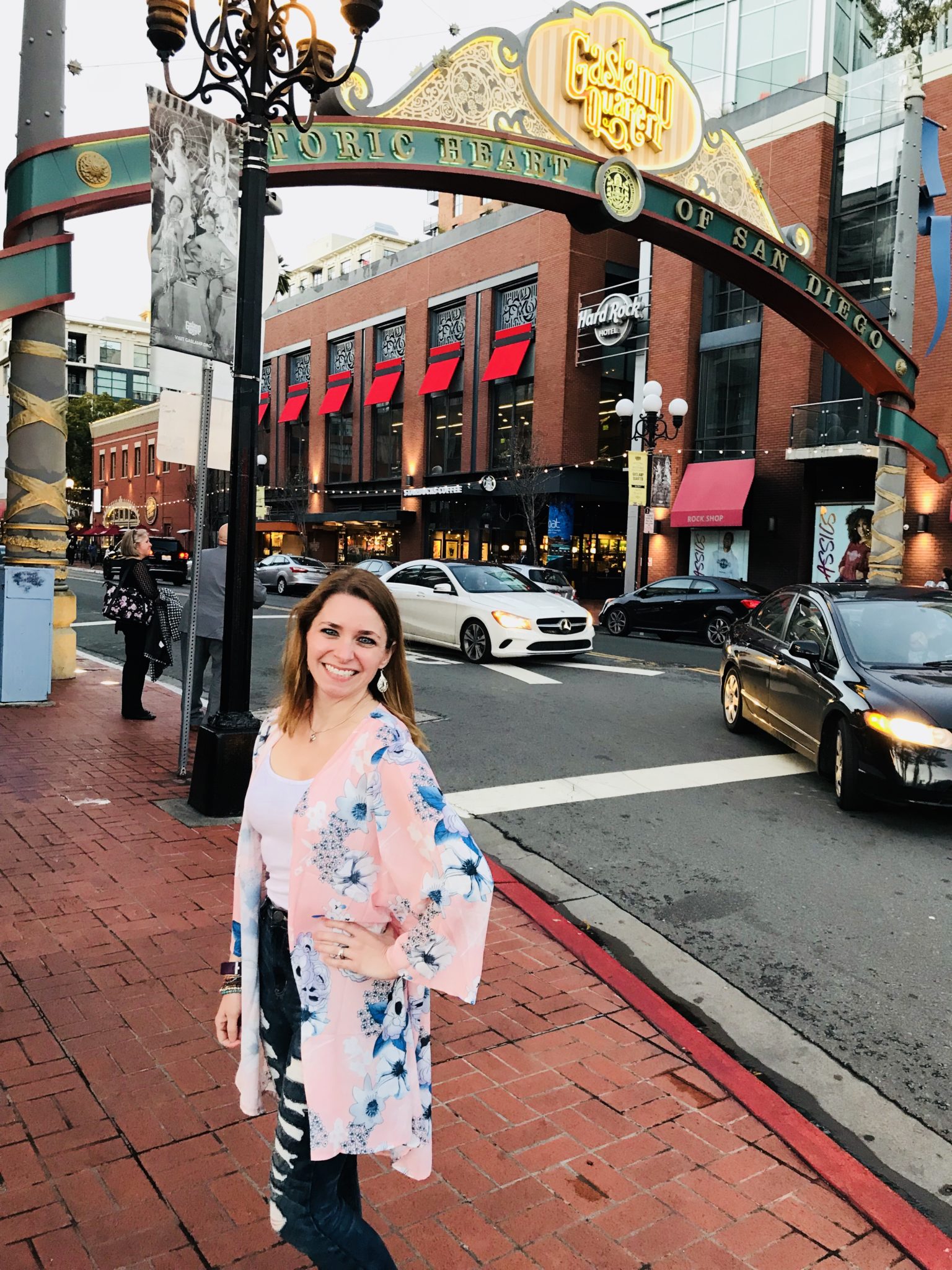 Harbor Drive Pedestrian Bridge
If you are on Instagram, you'll need your picture here! Quick and easy 🙂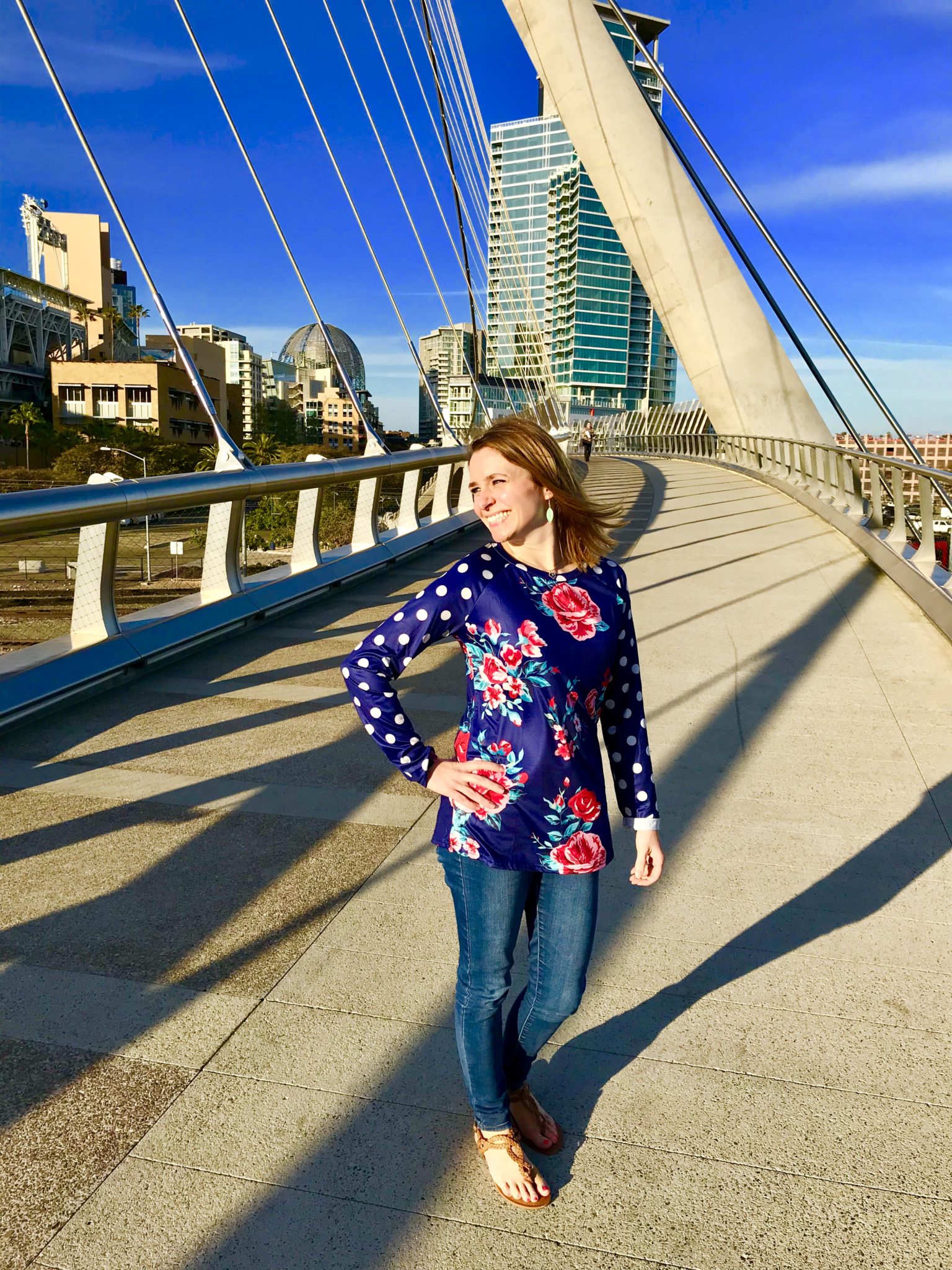 Greetings from San Diego Mural
Okay, this was kinda a drive, and in what appeared to be a sketchier part of town (I'm not sure, we spent like 2 minutes there, so maybe it's fine!), but definitely worth it to get the pic!
The San Diego Zoo
We went to the zoo the first year we came to San Diego, and I think within the next 1-2 years, I'll be ready to go back!! It was a great zoo, we had wonderful weather, and it's huge! Harlyn is so jealous we've gone without her, so maybe one day we'll be able to go to San Diego as a family so she can see it too.
Sea World
Since we don't have anything like Sea World near us, we decided to go last year. We spent the better part of the day there, and really enjoyed our time. The big shows were definitely the best ones, and even though it wasn't something I'd need to do every couple years, I am glad I've seen it! Those animals are amazing!
Old Town
In full disclosure, I've only driven through this area. BUT…it looked really fun and I desperately wanted to explore this year. Sadly, there was NO parking (and I mean, we drove around for 25 minutes looking at every single area possible), so we've learned that next year, we'll just take the trolley over!! I'm already looking forward to walking around, shopping, and eating in Old Town next year! It just looked happy to me!
Seaport Village
Here's another place we go every year without fail. Sadly, from last year to this year, a lot of the businesses have shut down at Seaport Village. But my hope is that by next year, new shops and restaurants will open there for us to try out! We still had fun though! We enjoy eating at the San Diego Pier Cafe (although we didn't make it there this year), hitting up every little boutique in the village, and walking by the USS Midway Museum (which hopefully we will be able to see up close next year). And we were even able to go on a run together Saturday morning–and anytime I can run with a water view, I'm one happy girl!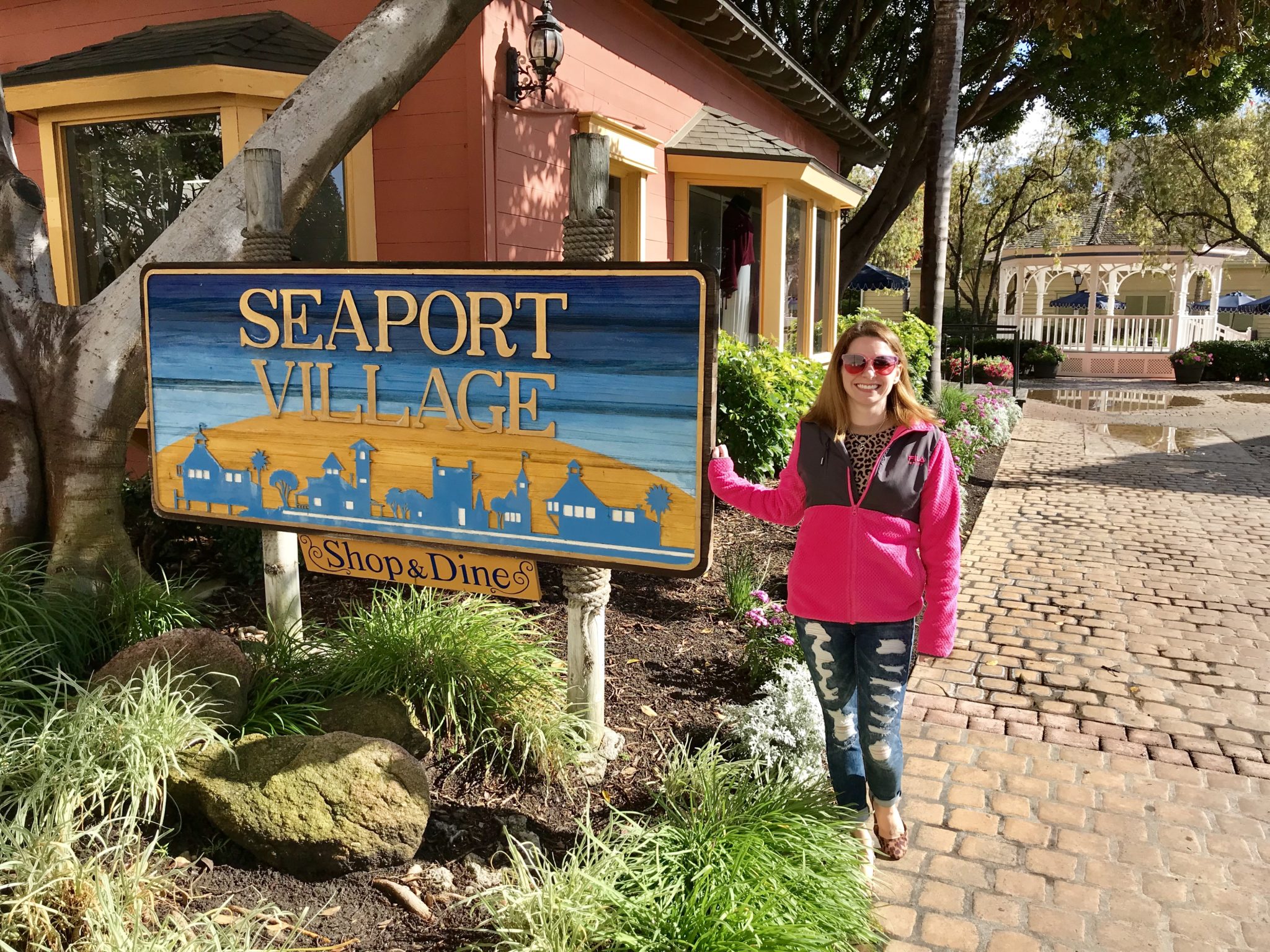 Where to Stay
We've only ever stayed in two hotels, so I'm clearly no expert. However, we think both places are nice and comfy, so there's that.
Kimpton Solamar
We stayed at this hotel our first year and enjoyed how easily accessible everything was. It's right in the Gaslamp Quarter, so it's very convenient. But for our purposes (ie the Social Media Marketing World conference), it's actually easier to stay at…
Manchester Grand Hyatt
We've stayed here the past two years and love it. It's also a really great location…a quick walk to the conference center, the conference itself has an event or two here after hours, and there's a restaurant we like right inside the hotel. This means that when we are just too stinkin' tired to go far for dinner, we can either head downstairs to Brew 30, OR we can head out the backdoor to Seaport Village.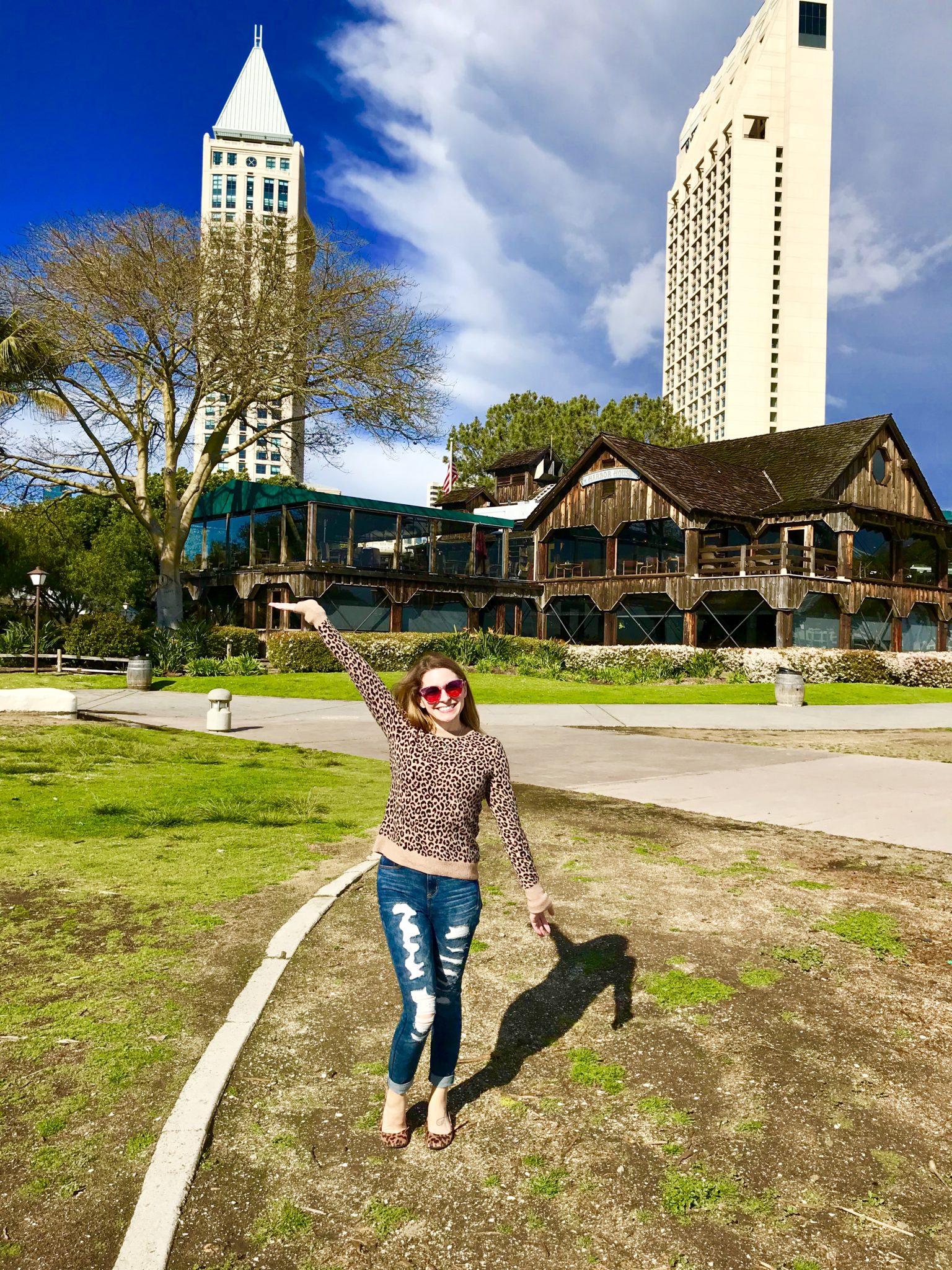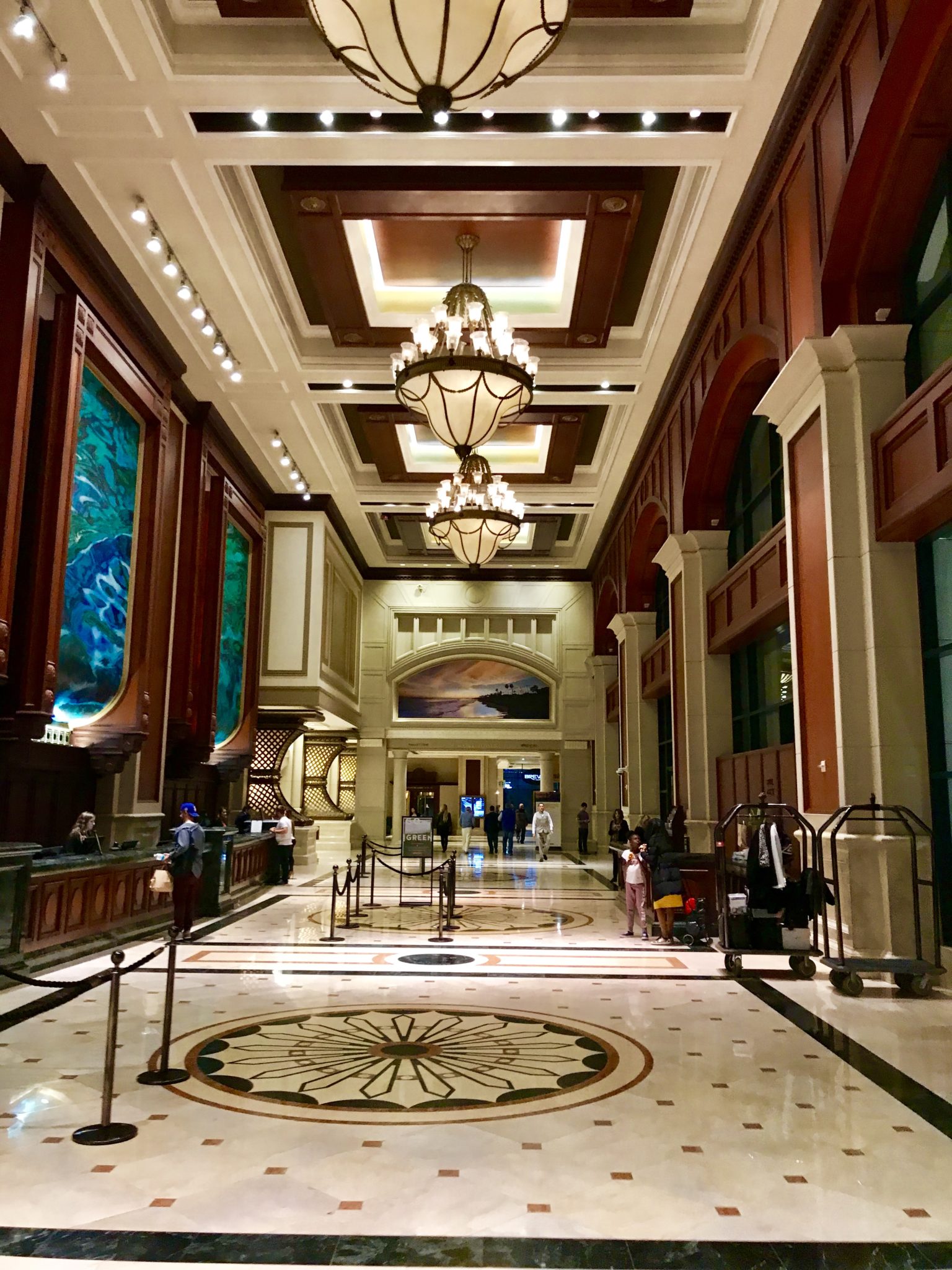 Well, there you have it! My guide to San Diego! Have you ever been? If so, what's your favorite thing to do when you're there? If not, are you planning on going some day??