It's an exciting time in our house right now, because Harlyn is learning to read!! And when I say "learning to read" let me assure you, we are in the VERY beginning stages. Nonetheless, she's excited, we're excited, and we can't wait to help her get a good start for Kindergarten in the fall.
Spring is almost here so let us have fun and learn new words as we practice our reading skills with this match up! Be sure to check out Education.com where you will find more learning activities and more!
Funnily enough, right as we were introducing reading, education.com reached out to me again! If you missed my previous post/activity with them, you can find it HERE.  This time, they wanted to do a spring worksheet, and I of course wanted something related to READING!!
Harlyn will be 5 next month, and is in a 4 half day a week preschool program. So she's got a pretty good handle on letters and letter sounds, but we're not totally there yet. A couple weeks ago, she seemed to be interested in reading. She'd want to read our bedtime stories by herself, but of course, she could only  "read" anything she'd memorized.
I decided that I would take advantage of this, and had Brandon pick up some sight word flashcards from Walmart. We started working on the "A" sight words from the pack and go over them at night when we can. Sadly, she's been sick for about a week now, so our sight words flashcards have taken a backseat. But we will hopefully have our "A" words memorized soon and move on to "B." I truly feel that even if we only have 10 or 15 minutes a night to do flashcards, we will still make progress.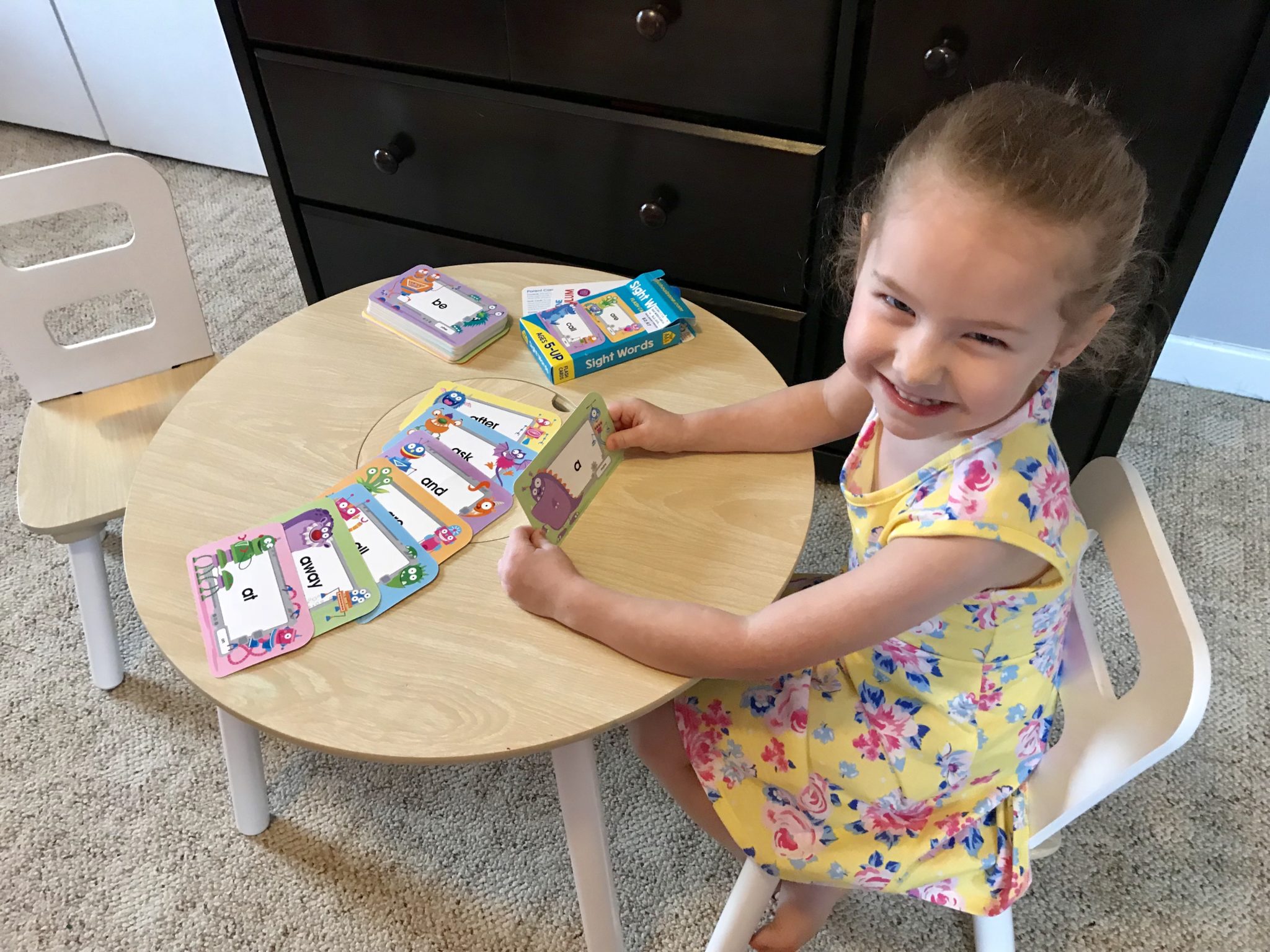 Then last week in preschool they also introduced the kids to sight words. I had no idea they would be doing that, but it was PERFECT timing. It's always great when the same idea can be reinforced in two places. I'm excited for Harlyn to get back to school and start working on her class's words too!
The other fun thing we found is actually an app my MIL found. It's called Teach Your Monster to Read. We've been playing that, and since it's in the form of a game, Harlyn does not see it as work. She just sees it as a fun game on Mommy's phone! We aren't super far in yet, but from what I seen, it will help! I like that Harlyn will say the letter sounds as she's playing the game, because she gets shy sometimes about school stuff when she's not 100% sure. If we just say "What sound does S make?" she won't always answer us, even though she knows the answer.
A few times now we've been able to read a book leisurely enough that I can point out each of the words we're working on as I come to them in the story, and see if Harlyn remembers the sight word. Since it's very slow-going and she is absolutely a beginner and doesn't have the "A" words down pat, I don't do this for all the books we read. After all, at some point, the girl's gotta go to bed!! But when time is available, I will read slowly and have her work on sight words. Which can be little bit trying for an impatient mommy…but I'm doing my very best to let her know she's making amazing progress and every time she tries a word, I'm so proud!!
As a total side note, I'm absolutely geeking out over Harlyn wanting to read. I'm not sure exactly when I started reading, but I know I read "early" and I know I loved it. I still do. I know we didn't work with Harlyn like we should have to do any early reading, but honestly? I don't think she was interested or ready, and I am okay with that. I know that she does everything at her own pace, but when she decides she is ready for something, she is ALL in and never looks back. It's one of the things I love most about her. She rolled later, she walked later, she potty-trained later. For school stuff, she seems right on time. Although I have to say, girl's got math GAME for only being four. But I digress. The point here is, she does things when and how she wants to, and I admire that. So now that she's ready to learn to read, I'm all in with her. And I cannot WAIT to cuddle up with her in a few years and read The Secret Garden and Ballet Shoes with her. At least, I hope kids still read those books today. I've probably got them up in the attic for when Harlyn's ready.
Before I go, one final reminder to check out the activity on today's post!! Harlyn and I will be working on this one together, using our letter sounds to see if we can match based on the first and last letter sounds!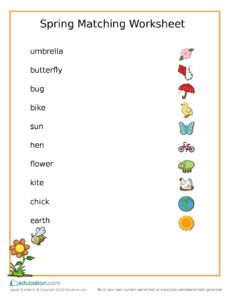 Now…spill the beans! What are your favorite resources for learning to read? I'm all ears and eager to hear your recommendations since this is my first time teaching to read!!