We just got back from the beach, so it only feels right to share with you some cute budget-friendly bathing suits!
Psst! This post contains affiliate links. This means that, at no cost to you, I will earn a commission if you click through and make a purchase.
These swimsuits are also MOM-APPROVED–i was able to play on the beach with the kids just fine in them. 🙂 I really prefer high-waisted suits or an occasional one piece to hide my leftover mom pooch, so that's what I have for you today!
And PS-these are all under $30 at my last check online!
This suit is so fun and colorful!! The mesh on the bottoms give it a little less of a "mom" feeling, which I love!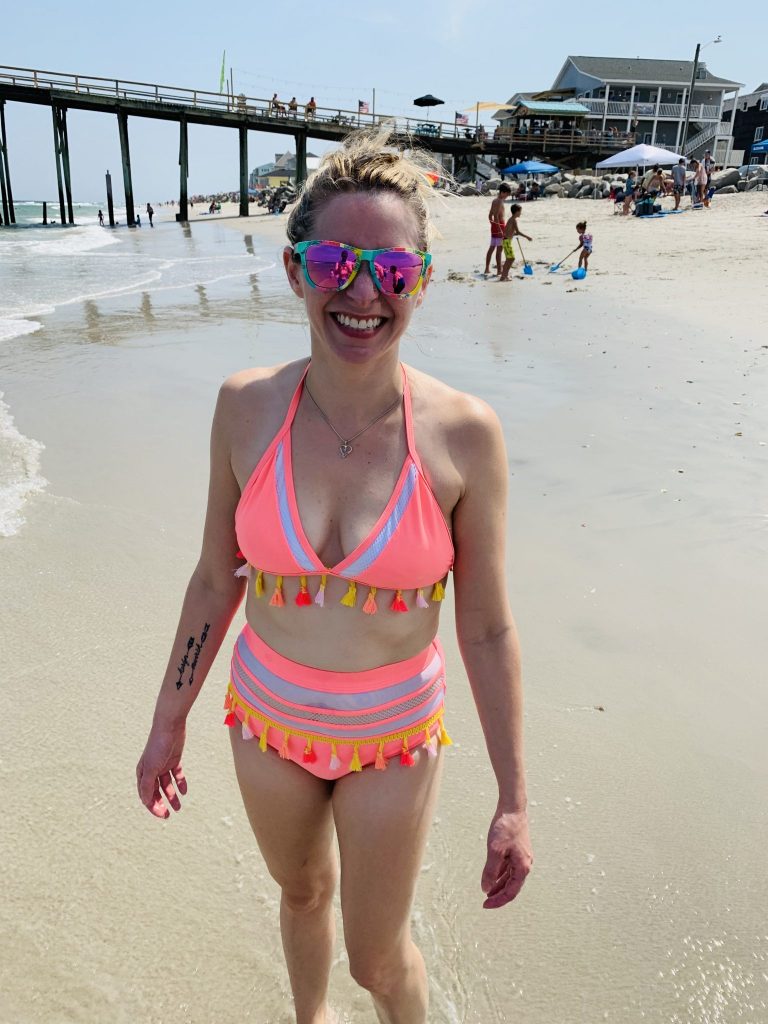 I'm so glad I got this retro suit–I don't normally choose red but this one spoke to me!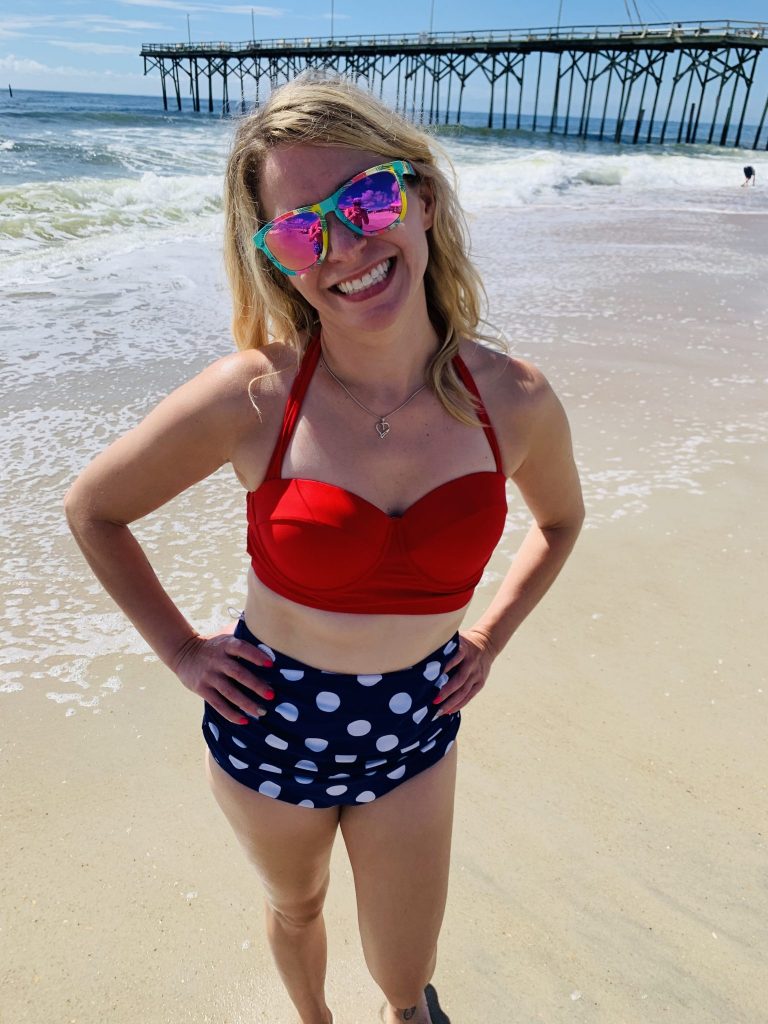 This one is from Walmart a few months ago, so I don't know if you'll find it easily at your local Walmart. But it's cute!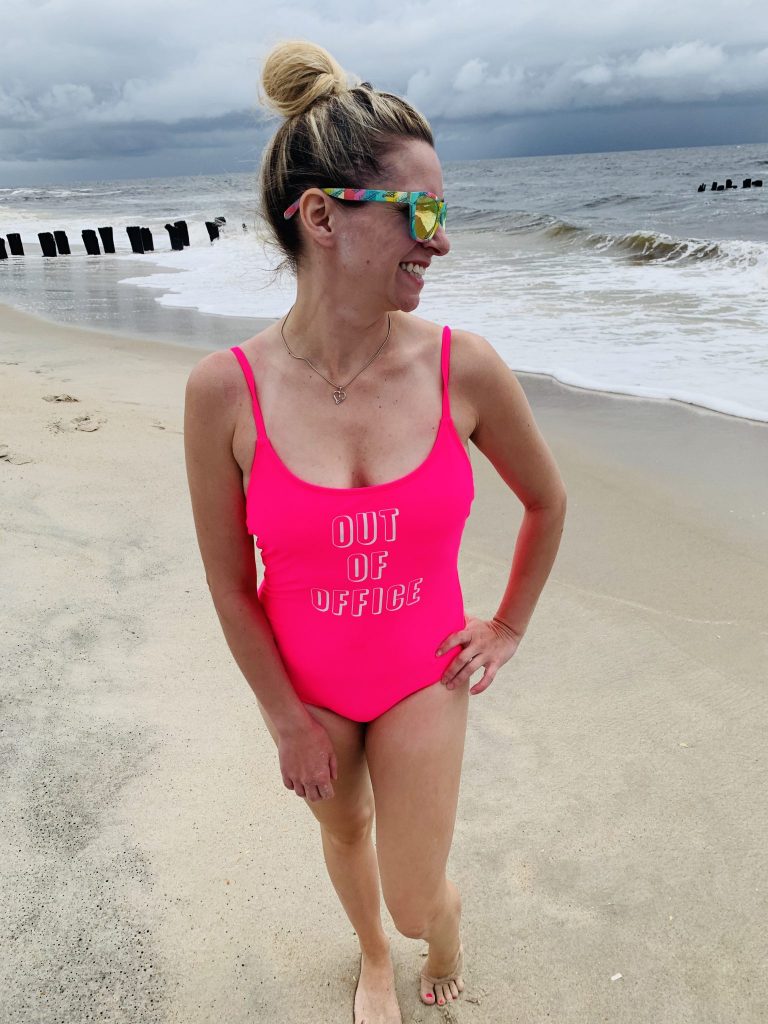 I bought this last summer, but it's still one of my faves! Pretty sure my mom ended up copying me and snagging this suit herself 😉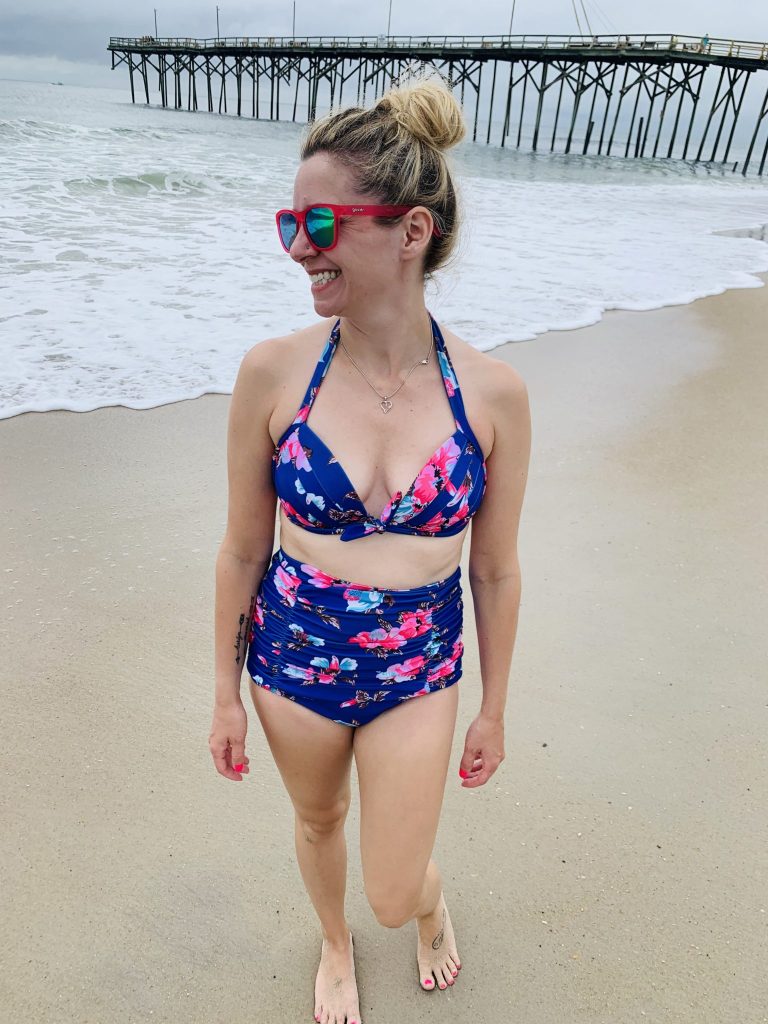 Another great suit from last season. It just looks like a tropical vacay!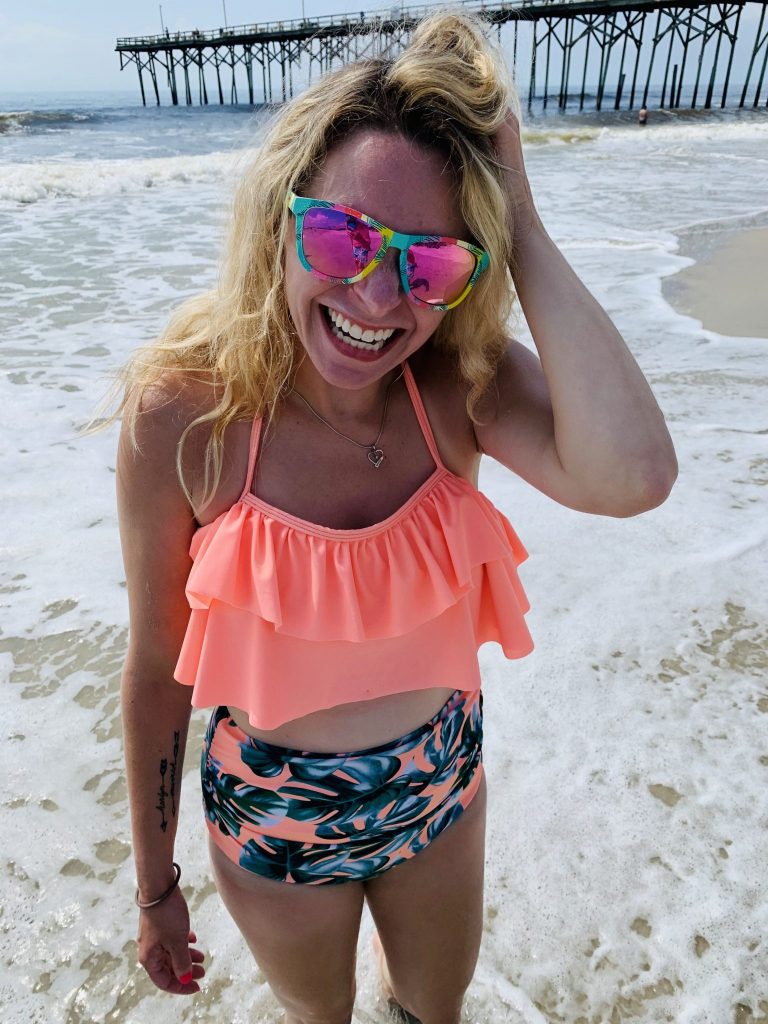 Last year was my first year ordering swimsuits online, and I'm so glad I started! It's way easier than struggling to find something that works while you've got the kids shoved into the dressing room with you or they're waiting outside with your husband while you try to hustle! 
Happy SUMMER!!!!